---
---
---
Welcome to Camp Pride!
{Camp Registration Form 2014}
---
---
---
---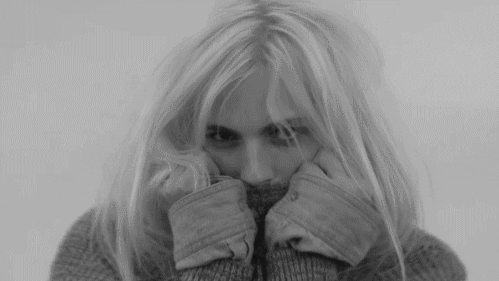 GENERAL INFO
Camper's Full Legal Name:
"My name is David Adolf Makarov. If you don't know how to say it. Don't bother calling me.
Preferred Name:
"I don't really care. But, I will tell you if I am offended in any way."
Ethnicity:
"I am German mixed with American. But, my grandfather is Russian. That's why my last name is Russian... Don't ask. I will not answer."
Birth Date:
"I was born on Christmas! Really. I was a present my mother and father couldn't give back."
Age:
"I am seventeen years of age. One more year of shitty parenting!"
LGBTQA Status:
"I am what they call "homosexual", I am also what they call "Drag".
Self Identified Gender:
"I am of the male decent but, they told me I was effeminate."
---
---
APPEARANCE
Height:
"I am five feet and nine inches."
Distinguishing Marks:
| Scars: None that can be seen |
| Tattoos: Wants to have at least one. |
| Piercings: None. |
David is a multiple look type of guy. He can be a bad boy or he could be a diva. It all depends on how he feels like dressing, whatever feels right at the moment, he is likely to look it. So, basically he is a man but, his passion is dressing like the opposite gender. The curves are there, the lips do perch at times, and lashes are full out. Though he isn't perfect, he is quite the looker and he isn't afraid to show his many ways of beauty.
"I am proud to be who I am."
---
---
PERSONALITY
WIP
"Blah, blah, blah! Shut the hell up!"
---
---
Likes/Dislikes/Hobbies:
"Oh yeah..."
(L) Make Up & Fashion
(L) Puppies & Kittens
(L) Clubs & Music
(L) Poetry & Horror Movies
(L) Singing & Freedom
(D) Liars & Cheaters
(D) Pain & Suffering
(D) Procrastination
(D) Boredom
(D) Being Told What To Do
(H) Ballroom Dancing
(H) Smoking
(H) Reading & Writing
(H) Photography
(H) Drag
Year:
"I've been here for a good amount of years. Four tops!"
---
---
HISTORY
Relationships:
Mo' ||
"Your beautiful son! My mother always used to say because, she was proud of me for getting most of her genes. I have to say if it weren't for Mo' I wouldn't be around here doing what I am doing! But, out of all the things in life. I still held it in. I didn't want Fo' to notice. I was afraid that he'd push me away farther than where our relationship is now..."
Fo' ||
"Baseball is what I want you to do! He always used to tell me. Sometimes. Sometimes, I just want to yell and scream at him,"Hey Fo'! Your son is homosexual! And he doesn't like the idea of playing any sports!" But, what reaction would I get? I really don't want to find out... Thank the lord for Mo'!"
Lil bit ||
"The person that broke my heart... I don't know if I want to talk about him right now. Because, I am sure that if I talk about all the times we've been together. I will start crying and I don't know if I could stop... Rest in peace, little brother. I live because, of you!"
"I don't give a damn what they think!"
Known Languages:
Russian || French || A little German
Yesli vy obmanut' menya YA unichtozhu tebya!
(If you deceive me I will cut you!)
David wasn't the greatest child a parent could ever have had but, who would be. His parents were very picky people and they had to admit that he was that star in their dark and depressing sky whenever he came to start talking and learning about the things his parents didn't really think that he'd know at his age. But, at his age he was a very adventurous kid and there wasn't one thing that he didn't know. So, he was practically the livest kid a parent could ever have. He enjoyed his childhood until he had to grow up. Learning about teenage hormones and other teenage things wasn't the greatest experience, he didn't think that liking the same gender was the right thing but, then again. He couldn't help it.
"Il ne m'a pas encore. Maladie ne me possède pas..."
(It doesn't have me. Disease doesn't own me...)
---
---
Thank you for registering! We look forward to having you!
---
---
---