---
---
---
---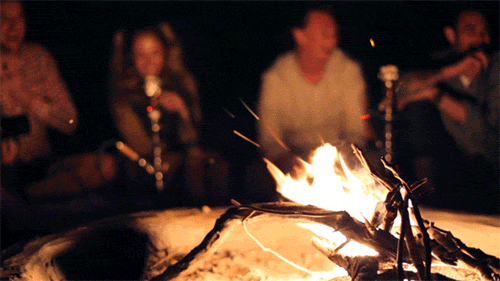 Game Master
Sunshine and Whiskey.

Applicants & Posting
Accepting character. Not posting yet.

Disclaimer
This roleplay originally belong to the lovely, Annalee2010 but with her permission, I have full creative credit and will add a few ideas of my own to the roleplay and story. I thank her again for this opportunity and I do not want to let her down.

The Story
Once that final bell rings on the last day of school and many students have said their last goodbyes to each other, it's the perfect signal that the idea of Summer had indeed arrived. For most individuals, they were going to the beach, getting summer jobs or just staying at home and video gaming all day but for most, it even meant camp. The counselors and administrative team of Huntsville High School, which is located in Sacramento, California have come together and noticed a few clique problems within the school. Even though every single school has problems with bullying and cliques, but at Huntsville High School, things have gotten worse. Most of the parents agreed with the school board as they think it would be in the best interest of the students, as well as the school, to send a select few, hand picked students away to camp for the summer. A camp where everyone is hoping the students will learn to get along or else. They are to spend their entire Summer there without any hassles though disrespect of any kind will not be tolerated. Lines might be crossed and friendships might even be ruined. Hookups, breakups, makeups and so much more as it is all a part of the high school experience.
---
---
1. There is to be absolutely no one of the opposite sex located within your cabin at all. Consequences for breaking this rule is expulsion with no questions asked and even a nice, little phone call to your parents.

2. Curfew is at Midnight, which 12:00 A.M. By that time, every camper should be in their appropriate cabins and in bed. You will have a wake up call that is from 7:30 to 8:30.

3. Absolutely no drugs, alcohol, cigarettes or anything that falls underneath those categories. If you are caught with it, you be expelled.

4. Every single student must take part within the activities that have been placed for that day. Unless you are physically unable to participate, no other excuse will be tolerated.

5. There will be a campfire at the end of every single week to discuss certain matters and situations that were established during the previous week. Also to see how everyone is dealing with this certain arrangement, as well.
---
---
The Mean Boys & Girls


Whatever the latest fashion is, they're into it. They form exclusive cliques, and gossip is their native language. They crave popularity, often because they feel insecure. Yet they have a hard time with genuine relationships.


Sydney Blackman | 17 | Upcoming Senior |

#B1B332

| Face Claim: Leighton Meester | Taken



Riley Richardson | 17 | Upcoming Senior |

#38004D

| Face Claim: Shane Harper | Taken



The Jocks


Jocks live for athletics, tend to be popular with many of their peers.




The Preps


Preps tend to be good at being social, having fun and they usually come from an upper middle class or upper-class family.


Darla Moore | 16 | Upcoming Junior |

#FD695C

| Face Claim: Candice Accola | Taken



Jasmine Marks | 17 | Upcoming Senior | [color=#???]#???[/color] | Face Claim: Zendaya Coleman | Taken




The Nerds


Nerds are obsessed and often have superior knowledge or devotion to something, usually aren't fashion-conscious, may be introverted, and they often do well in school.


Theodore Rockefeller | 17 | Upcoming Junior |

#215435

| Face Claim: Darren Criss | Taken



Thomas Edwards | 17 | Upcoming Senior |

Navy

| Face Claim: Evan Peters | Taken



The Skaters


Skateboarders who came along and borrowed the long hair and slacker trappings of the surf scene, but they have always been more rebellious.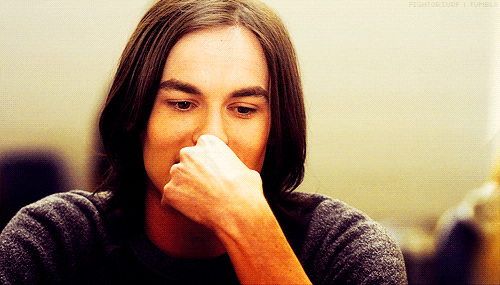 Lennox Caldwell | 16 | Upcoming Senior |

#168AE4

| Face Claim: Tyler Blackburn | Taken



Jack Campbell | 17 | Upcoming Senior |

#DE0000

| Face Claim: Tyler Blackburn | Taken



Sam Edwards | 17 | Upcoming Senior |

Hot Pink

| Face Claim: Perrie Edwards | Taken



Tyrone Mark | 17 | Upcoming Senior | [color=#???]#???[/color] | Face Claim: Jaden Smith | Taken



J Carmichael | 15 | Upcoming Sophomore |

#009933

| Face Claim: Jhene Aiko | Taken



The Emos


An emotional roller coaster. Their emotions are reflected in their appearance, which usually consists of dark clothing, streaked bangs, and tattoos and piercings.
---
---
You may dress your sheet anyway you'd like just make sure you have the information provided, please. Thanks. :)
Code: Select all

[center] [img][/img]
[hr][/hr][hr][/hr]
[right][img][/img]
[img][/img]
[/right]
[b]Name:[/b]

[b]Nickname:[/b]
((If applicable))

[b]Birth Date:[/b]
This takes place in 2016 so based birthdays around that time frame.

[b]Age:[/b]
((14-18))

[b]Classification:[/b]
Senior? Freshmen? Put their upcoming classification.

[b]Sexuality:[/b]
Self explanatory.

[b]Relationship Status:[/b]
Again, self explanatory.

[b]Role:[/b]
((Prep, Jock, Skater, etc.))

[b]In Depth Appearance:[/b]
At least a paragraph based on their appearance here, please. Also include clothing style, scars, tattoos or piercings.

[hr][/hr][hr][/hr]
[left][img][/img]
[img][/img]
[/left]
[b]Likes:[/b]
((At least 4))

[b]Dislikes:[/b]
((At least 4))

[b]Habits:[/b]
At least three.

[b]Hobbies:[/b]
((At least 3))

[b]Secrets:[/b]
At least two.

[b]Fears:[/b]
((At least 3))

[hr][/hr][hr][/hr]
[right]
[img][/img]
[img][/img]
[/right]
[b]Personality:[/b]
((At least one paragraph. No listing))

[b]History:[/b]
((At least two paragraphs detailed. Include how they felt about being selected.))

[b]Other:[/b]
((Anything else you'd like to add))
[/center]
1. Have Fun! - Writing is all about having a great time with a group of writers to write a collaborative story. Not meant to be taken seriously, honestly. Along with having fun, I want no OOC drama, please but IC drama is definitely encouraged! Respect my rules, the roleplay and everyone that posts on this thread, please. No Godmodding, Autohitting or whatever else falls underneath these categories.

2. Literacy! - Please be literate and have a decent grasp of the English language. I will not be a Grammar Nazi. I promise.

3. Posting! - No one liners! They do not drive the story forward, at all. Be able to post at least three decent sized paragraphs of non-dialogue, please. 7-10 Sentences, at least. But more is definitely preferred. Be considerate when posting and make sure that you have read everyone's post before posting your own. There should interaction with everyone's character even if they do not have a certain relation with another character.

4. Characters! - This is a Realistic, Slice of Life roleplay so all characters must be human. All human beings have flaws so make sure your characters have some, too! You are allowed to play up to two characters only, one must be male and the other female though. I want to see well thought out characters, please.

5.

Character Sheets!

- I want to see detail in your character sheets. Length and effort! Your character sheet will determine if you're a great fit for the roleplay or not. Only Real Life images for characters. No anime or illustrations. You have at least three days to get a complete character sheet up!

6. PG-13! - Romance is allowed and encouraged here but for when the clothes start coming off, fade to black. Keep the swearing down to a minimum, please.

7. Diversity! - Not everyone make a female character, please! There are some males in the world! I want to see a diverse cast of ethnicity, nationality and sexuality!

8. Activity & Commitment! - If you make a character then please be committed enough to follow through with that character, or characters. I require that you post at least two times a week! If you cannot post for whatever reason then please let me know. Five days is the minimum amount of time that I'll allow you to be silent in the OOC and IC. I will write your character out of the roleplay if you do not post.

9. Reservations! - In order to reserve any type of character, please provide me with the face claim name, a 500x281 or whatever close to it sized gif, their dialogue color and their clique. If you are missing anything one of these, I will not accept the reservation.
Taking place in...
8 posts here • Page 1 of 1
8 posts here • Page 1 of 1
Arcs are bundles of posts that you can organize on your own. They're useful for telling a story that might span long periods of time or space.
There are no arcs in this roleplay.
There are no quests in this roleplay.
Here's the current leaderboard.
There are no groups in this roleplay!
Welcome home, Promethean. Here, you can manage your universe.
Arcs are bundles of posts from any location, allowing you to easily capture sub-plots which might be spread out across multiple locations.
You can create Quests with various rewards, encouraging your players to engage with specific plot lines.
Settings are the backdrop for the characters in your universe, giving meaning and context to their existence. By creating a number of well-written locations, you can organize your universe into areas and regions.
Navigation
While not required, locations can be organized onto a map. More information soon!
There are no groups in this roleplay!
By creating Collectibles, you can reward your players with unique items that accentuate their character sheets.
Once an Item has been created, it can be spawned in the IC using /spawn Item Name (case-sensitive, as usual) — this can be followed with /take Item Name to retrieve the item into the current character's inventory.
Give your Universe life by adding a Mob, which are auto-replenishing NPCs your players can interact with. Useful for some quick hack-and-slash fun!
Mobs can be automated spawns, like rats and bats, or full-on NPCs complete with conversation menus. Use them to enhance your player experience!
Current Mobs
No mobs have been created yet.
Locations where Mobs and Items might appear.
You can schedule events for your players to create notifications and schedule times for everyone to plan around.
Add and remove other people from your Universe.
The Forge
Use your INK to craft new artifacts in Camp Tolerance. Once created, Items cannot be changed, but they can be bought and sold in the marketplace.
Notable Items
No items have been created yet!
The Market
Buy, sell, and even craft your own items in this universe.
Market Data

Market conditions are unknown. Use caution when trading.

Quick Buy (Items Most Recently Listed for Sale)
None
Discussions
Topics

Replies
Views

Last post
Most recent OOC posts in Camp Tolerance
There have been no posts in the OOC topic for this roleplay!