To Neverland|| Mark Isham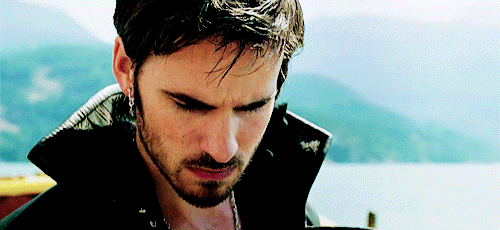 ---
---
That asking was me being a gentleman
---
---
Just The Basic's
What's Your Name?
Killian Hook
Do You Have A Nickname?
Hook || Captain
What Gender Are You?
Male
What's Your Age?
Twenty Two || 22
Do You Fancy Anyone?
"That my love would be an interesting game. I tell you what, if you can guess it, I can give it."
Who Are Your Parents?
Hook and Riding Hood
What Species Are You?
Werewolf and Powerful Captain
What's Your Role In The Story?
Captain of the Jolly Roger and Leader of Hero's
---
---
Never been in a duel before, I take it? Well it's quiet simple really, the pointy end *Points to sword* goes into the other guy.
---
---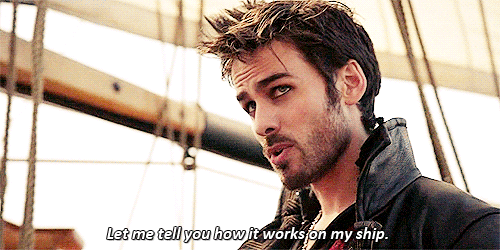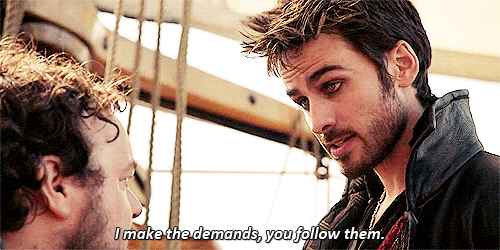 Through The Looking Glass.
What Do You Look Like Darling?
Black hair, cut short and messy. He mostly looks like the spitting image of his father, James Hook. Killian stands tall at about 6'0 feet tall, with a muscular build yet not overly so. He has good form and good posture, both needed when engaging in sword combat. He dresses mostly in black, with high collars and cuffed sleeves; expected of a pirate. His eyes are always outlined with a dark charcoal type substance, meant to help protect them from the sun and brightness of the sky. The contrast between the darkness of the liner and blueness of his eyes makes his gaze almost piercing. He has dark features almost, and tanned skin from all the time he spends outdoors, as the sea is his life. He dresses in the riches he steals, always having large rings on his fingers and a thick silver chain around his low necked shirt including earrings. All together, he has a fairly well put together and sophisticated appearance. He looks nothing like a grungy and dirty pirate, but rather... a bit more refined. He has an aura around him, filled with charm yet mixed with menace. To aid with the latter, his left hand had been chopped off and in its place, he has positioned a hook that he only takes off when going to sleep or washing.
---
---
I quiet fancy you from time to time,.....when you're not yelling at me.
---
---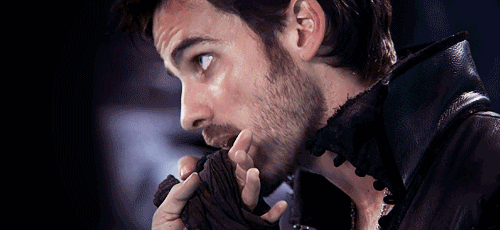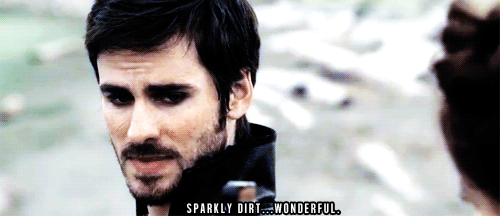 Look A Little Deeper.
What Do You Like?
• A man who fights for what he wants.
• His Ship
• Women
• Money
• Excitement
• Adventures
• Staying young -Neverland
• Rum always rum
• Being a Captain
• New Places
What Do You Dislike?
• Cowards
• Magic -even though he does some himself
• Land - he will go on it, but he prefers his ship
• Disobeying his rules of the ship
• Talking about his past
• Women -he likes and hates them
• Animals -one himself
• Witches
• The other lands -Human world
• "Crocodiles" -him and his father had bad lock with the same one.
Hocus Pocus! What's Your Power?
It was a unpredictable relationship between his parents to say the least. Being the son of red riding hood gives him the power of a wolf, being able to shift into one whenever, having enhanced senses and super strength and speed. He also has the power to manipulate the ocean (control sea life, make storms, tidal waves, etc) and create magic infused weapons (mainly swords, daggers and guns) out of nothing, these powers coming from his father. He can also manipulate air currents
What Do You Carry With You?
Silver jewelry, his hook, a sword and a gun, Magic powder bullets.
What Is Your Familiar?
Wolf
Is There A Certain Way You Act?
Personality: Killian has a fierce reputation, known as a dangerous and fearsome Captain. Having gone by Captain Hook, his reputation now spreads as the cruel and less than merciful Hook. Killian, is a tormentor. He enjoys bullying others both verbally and physically. He is confident to the point of being highly cocky and arrogant, which only enables his mocking and ridicule towards others. He is not above name calling or putting people in their place for the sheer purpose of entertainment. He has a strong sense of humor, however probably one only understood by his shipmates.

He is of a dark nature, and takes great pride in his role as captain, and all he has achieved in this position. Whether it be his encounters with women, or all the gold and riches he has looted. With that said, he does enjoy the company of women and will often find himself in such company when he and his crew break on land, and find the nearest tavern. A great deal of his charm is revealed through his story telling. Having explored the world, he has a great deal of knowledge and can keep a crowd interested by the stories he has to share.

He has a skewed sense of honor, referring to himself as a man with a code of honor, however is not above killing needlessly should someone dare challenge him to such a fight. He is a determined and vindictive man, never one to back down from his purpose. Despite his rank as pirate, he speaks with eloquence and intelligence, which shows that he has a higher education than one would assume from that of a common pirate. He will never admit fear nor defeat, and never backs away from a fight or challenge. He is not trustworthy and can be quite deceitful at times. But then again, he is a pirate after all so one can not expect much else.

Strengths: Is an excellent swordsman, displaying strong skill in combat. He has a great deal of experience, and thus knowledge. He also has a strong reputation and certainly does live up to it. He also has a certain charm about him, a dangerous one however that can either benefit his friends or condemn his enemies.

Weaknesses: Having lost the woman he loved, he knows what heartache feels like and while he never admits it. Another weakness is that his left hand has been cut off, and while replaced with a weapon (Hook), his missing hand can still prove to be a hindrance.

Special Skills: He has a unique skill of story telling. While he can not be described as a kind man, he can keep an audience engaged for hours, just telling them of his adventures. It was after all how he won over the people and how he tends to draw a lot of attention to himself . . . which he of course he loves doing. Another unique feature of his, which can in a way be described as a skill, is that he has found a way not to age so he need not worry about growing older while trying to find a seemingly impossible way to keep going on.