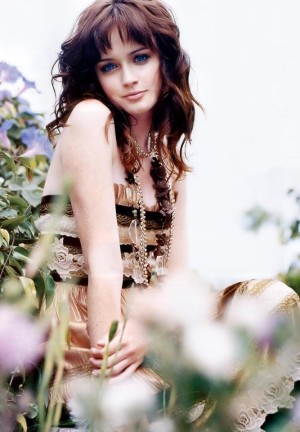 Character name:
Natalia Stevens

Age:
20

Powers:
Natalia's power is completely psychological. She's not strong, or agile, or fast. Nothing about her seems extraordinary, which is the way she likes it. She has the power to project her thoughts into others' minds. She can manipulate them, make them do whatever she wants, and the best part, they won't even know that she's doing it. To them, it feels like it's their own thoughts, like it's something they've done willingly.

Personality:
Natalia is pretty out going, she likes to meet new people. She is very caring, considerate and hates to see people hurting or struggling. She has a bad habit of putting others needs before her own. She doesn't care what it costs her, she will do anything in her power to make the ones around her happy, even if it costs her own happiness. She's the kind of person who would gladly give the shirt off her back for someone who really needs it. Though, she may get on some people's nerves with how cheerful she is, even the worst times. She's always looking on the bright side of things. Even if deep down she's scared to death, she never lets it show, constantly trying to be as strong as possible.

Bio:
Natalia had a pretty normal childhood, aside from the fact that both her parents were super heroes. She always looked up to her parents. Even after the 28th amendment was passed, her parents still went out and protected the citizens, no matter how ungrateful they were, her parents considered it to be their duty. Her parents were able to avoid persecution for nearly a year. Natalia was 11 when they were finally caught and killed. Even though Natalia was, rightfully, upset, she just remembered what her parents always said. The humans need our help, they may not want it, but they need it. Her parents strongly believed in that. Once her parents were killed, she was sent to live with a family friend that her father had known in college. The man was human through and through. He was married and had two kids of his own, but as a favor to her father, they took her in. From the age of 11, Natalia has lots of practice having to control her power. Her father's friend knew what she was, but no one else in the family did and that's the way he wanted it to stay. Not to say Natalia never used her powers at all, she did, just very discreetly and only when absolutely necessary. She moved out of her father's friend's house as soon as she turned 18 and has been living on her own ever since.