Based on
'The Chemical Garden Trilogy'
by Lauren Destefano.
In the not too distant future, all that remains of the world is the United States - all other countries lie underwater: long forgotten by most of the modern civilization. A botched effort to create a perfect race has left all males with a lifespan of 25 years, and females with a lifespan of 20 years. Geneticists are seeking a miracle antidote to restore the human race, desperate orphans crowd the population, crime and poverty have skyrocketed, and young girls are being kidnapped and sold to wealthy Governors as polygamous brides to bear more children, and those who aren't sold are either executed on the spot or sent to become prostitutes in the 'Scarlet Districts'.
The mansions the girls who are chosen are sent to are large, grand places with multiple floors and vast amounts of land surrounding them. The wives, depending on their Governor and the way they behave, are generally restricted to one floor which holds their bedrooms - with a walk-in closet and an adjoining bathroom each - a living area and a library. The only way down from the 'Wives Floor' is an elevator, which is only accessible by servants and the owners of the house who hold a key card. The windows in the wives' bedrooms do not open, unless the house Governor decides to award his First Wife (the wives that are taken to public events, gain more attention and are treated as the 'more important' wives) with the privilege of a window which opens no more than a few centimetres.
These mansions usually contain more than one garden, and they can come in a wide variety - from rose gardens to orange groves to mini-golf courses to gardens containing trampolines and swimming pools - which, along with many other areas of the rich's lifestyle, contain many illusions. The swimming pool can project holograms which can depict anything from sand and rocks at the bottom of the pool to masses of sea plant life, and from schools of tropical fish to the ocean's most dangerous predators.
Each wife has her own 'Domestic' - children who are bought by the Housemasters (usually the Governor's fathers - which are first generations: people who were alive before the genetic flaws who can live to a ripe old age) to pamper the wives, design their clothes, help them to dress and apply their makeup.
House One:
GOVERNOR 1
Name: Decker Delaney
Age: 21
Role: The kind Governor, with no knowledge that his new wives are victims of kidnapping.
FC: Alex Pettyfer
TAKEN

BRIDE 1
Name: Raven Addams
Age: 17
Role: The quiet, innocent bride.
FC: Avril Lavigne
TAKEN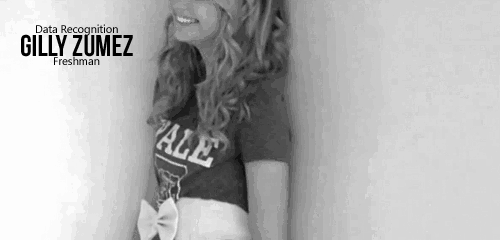 BRIDE 2
Name: Lacey Evans
Age: 14
Role: The excited, willing bride.
FC: Stefanie Scott
TAKEN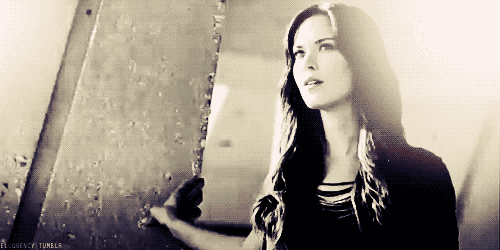 BRIDE 3
Name: Valentina Black
Age: 17
Role: The cold, reluctant bride.
FC: Odette Yustman
TAKEN
House Two
GOVERNOR 2
Name: Alex Strenson
Age: 21
Role: The cruel, abusive Governor. He knows exactly how he came to be in possession of his brides, and if they don't comply, they'll have to face the punishment. If they do comply, he treats them pleasantly enough.
FC: Adam Gregory
TAKEN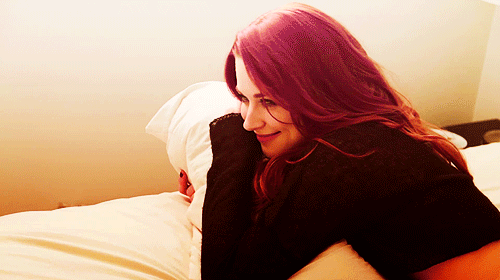 BRIDE 1
Name: Arielle Riley
Age: 18
Role: The clingy, overly 'enthusiastic' bride.
FC: Alexandra Breckenridge
TAKEN
BRIDE 2
Name: Alyssa Hartwell
Age: 15
Role: The scared, submissive bride.
FC: Lyndsy Fonseca
TAKEN
BRIDE 3
Name: Bailey Grace Hamilton
Age: 15
Role: The reserved, difficult bride.
FC: Amber Heard
TAKEN
Rules:
- Governors choose their First Wives as the story progresses.
- If your character reaches 20 (girls) or 25 (boys) before the antidote is discovered (if it is ever discovered), they become sick: weak, dizzy, pale, start coughing up blood - until they die. Dead characters can not officially return. They can, however, appear as hallucinations (for lack of a better word) to any other character they choose. Just because your character is dead does not mean they can not still be involved.
- Make things interesting. Be creative. Add drama.
- Please use proper spelling and grammar. People need to understand what it is you're posting.
- I'm not too bothered by the length of posts, but
please
write more than one-liners.
- Please be active, and let everyone know if you're going off for some time so the roleplay isn't continued without you.
- Naturally, this roleplay will contain some mature subject matter, so if you don't feel like you can handle that, this roleplay isn't for you.
The subject matter may be (but is not restricted to):
~ Themes of a sexual nature
~ Strong language
~ Themes of abuse
~ Themes of drugs
~ Themes of violence
~ Possible disturbing themes. These can be guessed by the nature of this plot.
IN REGARDS TO THE SEXUAL AND DISTURBING THEMES, DO NOT POST ANYTHING GRAPHIC OR VULGAR. THIS IS NOT A SMUT ROLEPLAY. PLEASE JUST MAKE CLEAR HINTS AND SKIP TIME AHEAD.
Basic Character Sheet Requirements:
Name:
Age:
Face Claim:
Likes:
Dislikes:
Fears:
Appearance:
Personality:
History:
Occupation: (If Governor)
You can ask me to add a character or change a Face Claim if you want, but I have to give the thumbs-up. If I don't approve, you can make a different suggestion or stick with the choices that are already here.
Arcs are bundles of posts that you can organize on your own. They're useful for telling a story that might span long periods of time or space.
There are no arcs in this roleplay.
There are no quests in this roleplay.
Here's the current leaderboard.
There are no groups in this roleplay!
Welcome home, Promethean. Here, you can manage your universe.
Arcs are bundles of posts from any location, allowing you to easily capture sub-plots which might be spread out across multiple locations.
You can create Quests with various rewards, encouraging your players to engage with specific plot lines.
Settings are the backdrop for the characters in your universe, giving meaning and context to their existence. By creating a number of well-written locations, you can organize your universe into areas and regions.
Navigation
While not required, locations can be organized onto a map. More information soon!
There are no groups in this roleplay!
By creating Collectibles, you can reward your players with unique items that accentuate their character sheets.
Once an Item has been created, it can be spawned in the IC using /spawn Item Name (case-sensitive, as usual) — this can be followed with /take Item Name to retrieve the item into the current character's inventory.
Give your Universe life by adding a Mob, which are auto-replenishing NPCs your players can interact with. Useful for some quick hack-and-slash fun!
Mobs can be automated spawns, like rats and bats, or full-on NPCs complete with conversation menus. Use them to enhance your player experience!
Current Mobs
No mobs have been created yet.
Locations where Mobs and Items might appear.
You can schedule events for your players to create notifications and schedule times for everyone to plan around.
Add and remove other people from your Universe.
The Forge
Use your INK to craft new artifacts in Captive in a Chemical Garden. Once created, Items cannot be changed, but they can be bought and sold in the marketplace.
Notable Items
No items have been created yet!
The Market
Buy, sell, and even craft your own items in this universe.
Market Data

Market conditions are unknown. Use caution when trading.

Quick Buy (Items Most Recently Listed for Sale)
None
Decker's mansion - home of Raven, Lacey, Isabella and Shelby
Alex's mansion - home of Olive, Alyssa and Bailey.
Discussions
Most recent OOC posts in Captive in a Chemical Garden