"I wish I could bubble wrap my heart..."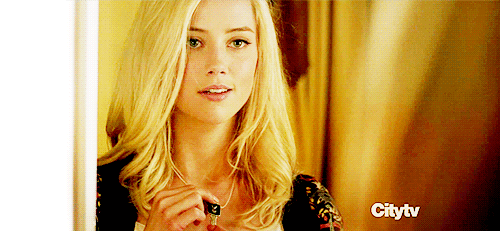 __________________________________________________________________________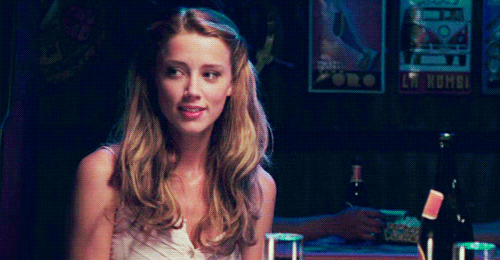 Name
: Bailey Grace Hamilton
Age
: 15
Face claim
: Amber Heard
Likes
:
Country music - being a true country girl at heart, it's not surprising that music which comes from a country origin is Bailey's favourite kind.

Songwriting - this gives Bailey an outlet in which to put all the negative emotions she's feeling and all her negative energy into something productive, without risking something bad happening to her. She spends as much time as she can just sitting alone doing this, and will NOT react well if she's disturbed. At ALL.

Rain - acting as one of her most influential items when in a productive mood for either songwriting or composing music, rain is one of the best things there is in the world to Bailey. She finds it beautiful and inspiring, and will happily sit by the window and watch it when she needs to just lose herself and forget about all the bad things going on around her.

Playing guitar - Bailey LOVES sitting down and playing music on her guitar, due to her fascination with music and with the different sounds guitars can make. She plays an acoustic, as she loves the sound she gets without having to plug it into an amp as you do with an electric, and because it has a softer sound.

Children - although you would not think it, Bailey is EXTREMELY maternal. She loves children and babies, and hopes that eventually she will fall in love and start a family, although with the current situation, she believes the chance of this is slim. However, in order to see the mothering side of her you would need to be VERY close to her. She believes this is an advantage she has because if her husband does not know anything of it, he will just think she's difficult and will leave her alone. Again, something she doubts will happen, but hopes for deep down.
Dislikes
:
People who think she's weak - if there is one thing Bailey is NOT, it's helpless. And she will REALLY fuck you up if you call her anything like that.

Being a forced bride - the whole ordeal of being kidnapped and basically sold off is just barbaric and inhumane, as far as Bailey's concerned. And one thing's for certain…she's not going down without a fight.

Most people - there's no easy way to say this; Bailey's just not a people person. She can form bonds with certain people, but even then, she won't let herself get TOO close.

People who try to make others like them - if someone tries too hard to make Bailey like them, odds are the exact opposite will happen. In that way, Bailey's different from other girls. She'll decide whether she likes you or not HERSELF, and you will have no influence in the matter.

Alcohol - mainly due to the fact her father was a raging alcohol as she was growing up, which caused her mother to leave him. Because of this she has never ONCE picked up a drink, and as far as she's concerned, never will.
Fears
:
Pregnancy - it sounds odd considering Bailey is naturally maternal, but the whole idea or pregnancy and childbirth is terrifying for her. Especially now, with the husband she has.

'Intimacy' - while this could be a fear for anyone, not just Bailey, her fear of the subject is unnatural. Due to a terrible experience she had when she was younger, one she will share with no-one, even the slightest touch from someone from the opposite sex will send her into a frenzy; kicking, screaming, swearing and ultimately just freaking out.
Appearance
: Bailey is considerably tall, with a height of 5ft 8in. This is EXCEPTIONALLY tall for a girl of such a young age of 15, and along with her whole aura and appearance leads people to have much confusion about her age, which is something she doesn't like anyone to bring up. Emotionally and mentally she was forced to grow up before her time, which is what she believes induced her to seemingly age on the outside aswell. She usually looks slightly younger without makeup, but unfortunately her domestic chooses to use makeup to make her look as old as she can possibly look whenever she must see the Governor; something she finds rather disgusting and doesn't approve of in the slightest.
As well as tall, Bailey has a slim build and accentuates this with her choice of clothing. Her eyes shine different colours depending on the light, alternating between a light blue, and a greenish-gray. Her long blonde hair is often styled in a messy wavy style, worn down most of the time and occasionally worn up; but only for special occasions.
There's no doubt that she's beautiful,…but in her mind, who isn't? She just sees herself as average. Which is why she doesn't understand why it had to be her who was taken.
Personality
:The first thing people discover about Bailey Grace Hamilton upon meeting her is that she's a handful. Not in the sense that she takes a lot of looking after, but more in the sense that she REALLY doesn't want to be in her current situation and is going to fight until the end to get out of it. And this girl can REALLY put up a fight.
Bailey is also, needless to say, a girl who keeps to herself rather than one who shares things with everyone she meets. And living in the mansion is an incredibly lonely experience for her because of this. She doesn't make friends with ease, but can make an enemy of someone who attempts to hurt her in some way or tries to manipulate her with no problems at all.
When it comes to trying to impressing people, Bailey has an incredibly simple approach: she doesn't. Simple as that. In her mind she is living for HERSELF…and nobody else. However, it seems that the less she tries, the more people like her. The meaner she is to them, the more they stick around. And she literally has NO idea why.
An avid fan of music, guitars, miserable weather and young children, Bailey CAN actually be an okay person to get along with…as long as you share a common love - or hatred - for at least ONE thing. Otherwise, you may as well not even try.
The other hidden side of Bailey, besides her kinder and maternal side, is her vulnerable side. This can be brought out with any mention of her past, her possible future, or by a simple question about her family or how she became who she is today. When somebody discovers that side of her she feels horribly exposed, so does the best she can to keep it completely private and put up the protective walls around her, completely shutting everyone out and losing herself in her thoughts and fantasies.
One thing is easy to say about Bailey: she's a fighter. She refuses to back down and give in to ANYONE, the Governor included. She KNOWS it'll probably get her punished, but with the amount of shit she's gone through in the past she just doesn't care. The only downside she finds with THIS behaviour is that given her Governor is a cruel and abusive man, she cannot tell whether he will find her odd and choose to bother the other wives rather than her, or see her as a challenge and try harder with her, something that inside, she is TERRIFIED of.
History
:Bailey Grace was born when her mother had just turned seventeen, her father the same age. Whilst children should be a celebrated miracle in society, children born in this time just weren't, and closely following her birth her parents began to row and fight. Around that time was when her father discovered alcohol, and began his downward spiral. This was something her mother just couldn't take and immediately divorced him, moving away and leaving Bailey in his complete care. While until that time she was growing up as a normal little girl, holding fascinations with princesses, sparkles and the colour pink, her parents' divorce COMPLETELY changed her. Where she was once confident, she now wouldn't say a word to anyone. Where she was once always spending time with others, playing games and being happy, she would now lock herself in her little bedroom for hours at a time to sit on her own and cry. And unfortunately, things didn't get better.
At the age of just seven years old, she suffered a traumatic experience at the hands of a close friend of her father, one that she has since never forgotten and regularly has nightmares about to this day. This is something not normally discussed as Bailey does not want anyone to see that she still has her fears and still has things that get to her. She prefers to appear as a little bit un-human, in the hope she will get out of this living hell sooner.
When she was just eight years old, her father - the only official guardian she still had - passed away, leaving Bailey to fend for herself. As her family was not well known in the community, she had nobody else to turn to, and began to live out on the streets. This is what fully influenced her cold and difficult persona, encouraging her to lose trust in just about everyone and never take shit from anybody. This continued until she was eventually found and taken.
__________________________________________________________________________

"My heavy heart sinks deep down under you and your twisted words…"