"Crying out in pain, but no one knows how to find you…"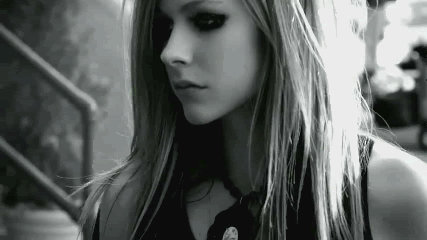 Name:
Raven Addams
Age:
17
Face Claim:
Avril Lavigne
.
.
.
.
.
.
.
.
.
.
.
.
.
.
"You don't want me, no. You don't need me…Like I want you or like I need you…"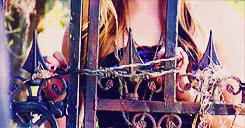 "Please, please…Forgive me…But I won't be home again…"
Appearance:
Raven is very petite for her age, standing at about 5'1 with a slight, slim build. Her naturally straight blonde hair falls down almost to her waist and is worn in a simple, asymmetrical style. Her eyes are a bright, vibrant shade of blue (which is probably what set her apart from the rest of the girls in the line-up) and are hooded by naturally long, thick lashes. She's never been one to wear much makeup, being from the poorer area of California, she never had much money for cosmetics anyway, but since her arrival at the mansion, she's begun to line her eyes in thick smoky blacks.
"Don't leave me alone in this bed…"
Personality:
Raven is the type of girl to keep her head down and only speak when spoken to. She's forever terrified of saying the wrong thing, so when she does speak she doesn't speak much. She'll open up a considerable amount when she's comfortable with someone and she'll say most of what's on her mind, but no matter how familiar she is with a person, that fear remains. She has pretty much no experience with the opposite sex, so things like marriage and intimacy, even kissing and holding hands is incredibly daunting for her, and if she becomes too scared or nervous, she will either freeze up or completely break down. It doesn't take a lot to push her over the edge, and when she's pushed it's almost (but not entirely) impossible to bring her back up to the shy, intelligent, friendly person she is when she's content. Raven is a romantic girl at heart, with the belief that there is one person out there as perfect for her as she is for that person, so this polygamous marriage interferes with her fantasy of being exclusively loved by the man of her dreams.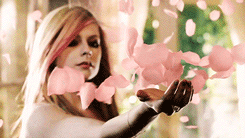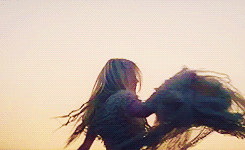 "This innocence is brilliant…I hope that it will stay…"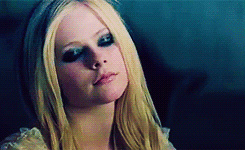 Likes:
- Sunlight
- Sweet things
- Music
- Large, open fields/meadows/gardens
- Tolerant people. If people are going to get close to her, they'd have to be tolerant and patient.
- Sleeping in late
- Reading novels
Dislikes:
- Large crowds
- Loud noise
- Feeling unimportant or insignificant
- Sharing a husband
- Feeling trapped
Fears:
- Being isolated or unloved
- Saying the wrong thing
- Being forced into a sexual relationship before she's ready
- Becoming pregnant
- Being abused
- The Gatherers
"I do not want to be afraid…I do not want to die inside just to breathe in…"
History:
Raven was the first born to poor parents. She was unplanned, so her mother would often call her 'her beautiful little surprise' when she was younger. Her father, however, was not so pleased to have an accidental daughter. He was a strong pro-naturalist activist, believing that the new generations could not be saved and that scientists should stop wasting time trying to discover a cure. After Raven was born, he turned to alcohol, using whatever money he was paid working at an electronics factory to fuel his newfound addiction. The abuse started when Raven was five.
Raven's mother turned a blind eye to this, hoping that the man she was desperately in love with would soon be rid of this addiction and return to the kind, caring man she once knew. She was also terrified of this abuse turning on her, so she let Raven take the worst of it.
When Raven was seven, her younger sister was born. Her father sobered up slightly, but still he alternated between abusing and neglecting Raven, while her little sister was loved and cared for.
Ten years later, the abuse had stopped entirely, but in its place was the full-time neglect. Raven ran away from her home with a deep loathing for her parents and took residence on the streets along with the rest of the orphans and vagrants, until she was discovered by the Gatherers.
"You feel like a candle in a hurricane…Just like a picture with a broken frame…"