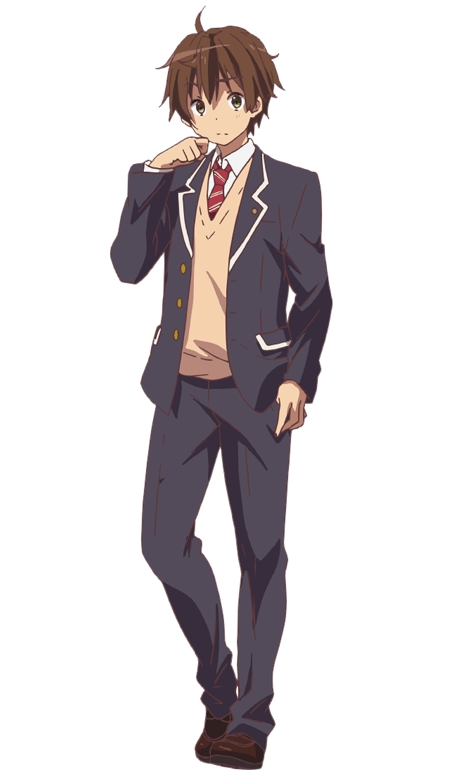 ---
---
Race:
Human (Yes, Human)
Classification:
Knight
Age:
12
Position:
Middle School
Relationships:
Adopted son of Desmond Ruler and Kalen Hols-Ruler
---
Characteristics and Traits:
With deep green eyes and soft waving brown hair he's not abnormal visually. Only thing is he's a bit bigger than most his age, or would've been if he was born ten years earlier, it's the hormones in chicken nowadays.
---
Description:
He's got those sea green eyes and naturally light hair that complement his light skin tone, at any average school he'd be bound to be the heartthrob for years to come. Of course he's not bound to a normal high school, instead he's bound to Carnes in two years, so when he is put against those supernaturally alluring young vampires and such he's going to be in some competition. But that's fine with him, he's always got an expression on his face, never one for the straight lipped approach (he's horrid at card games) and often wears his hair in a straight part combed fashion… making it look like he doesn't care too much for his appearance when in reality, like most preteens, he spends hours in the morning getting everything just so. An athletic kid and a member of this latest generation that seems to be growing at stupid rates he's not exactly what a twelve year old looked like when Desmond and Kalen were young, he's closer to fourteen by their standards, he has a closet full of varying clothes. Preferring to dress in more preppy clothing when out and about and preferring simple sport pants and t-shirts when getting comfy the boy runs the gambit with his style, always ensuring his colors match. Like his adopted father Desmond he wears a necklace at all times, though his has but a simple
Cylinder Pendant
that he fidgets with when he stops paying attention.
---
Personality:
While he may be a handsome kid and all with the body of an older kid he's still a twelve year old at heart, and puberty is in full swing for this kid, so to say he's hard to place is an understatement. Add to that the fact that he knows about the monster world and has been raised knowing that he is destined to be a leader of men and you can see why he has some moments of emotional freak out. Thankfully unlike his dad when he goes nuts a severe storm doesn't brew around him. Oh, and if all that wasn't enough of a crazy curve ball thrown his way he also just started dating and on his third date was almost killed by some "Monsters First" assassin…
Normality is an impossibility.
Powers:
He's a human so he doesn't have anything incredible normally speaking though his athletic skills are impressive and his reaction time has been honed by training with his Pops to a razors edge. But that's not his true power, per say, those lie locked within his pendant, for only he can summon the weapon within. The name that Desmond gave the boy when they adopted him at the age of almost three was not some random title; he's named Arthur for a reason. Within that pendant lays the now bound sword Excalibur… and the Hirule ring that remained bound to the blade. Arthur is the only person in the world who the sword will allow to wield it to its full power, and thus is the only one able to access the ring that remains on the weapon. This means that along with the strength and speed increases the sword naturally bestows to the King of men Arthur is granted the power of the ring. In this case the ring belonged to Ferus who had an affinity to fire, permitting him to summon flame when wielding the blade. However this permits Ferus' spirit to have an effect on the young boy so Desmond has for the time forbidden him to use this power. Not that he wields the weapon often at all; it's more just there because it's bound to him instead of his actual need for it for the time being.