---
---
"Don't be a fool, just believe me "
---
---
---
---
ѕ υ r ғ a c e
---
---
Name
Tina Bell.
Nickname(s)
Tink, by those who know her. Tini, by normal people.
Age
21
Role
Tinkerbell
---
---
r e ғ l e c т ι o n
---
---
Build
When Tink appeared to the real world, she got bigger than a fairy but she is still small. She is 21 years old but her body has small figure and thin she is mistaken for a 16-17 years old girl. This is why it annoys her she needs to show her ID for a beer. However she looks very athletic and agile.
Hair/Eyes
Tina's hair is blonde and curly hair, almost frizzy and jumpy. Her hair can almost looks lively and people turned their head to look at her hair. She got piercing green eyes that glitters when she is happy.
In Depth
When walking with friends slowly she always tends to be in the lead as she is quite fast walker. Being small can be a plus as she is very agile and athletic. When she talks to people it can even be very fast, sometimes she blends words, she needs to repeat what she said. She is jumpy and cheerful, looks like a hyper cheerleader sometimes, when she is on her positive mood. When she is on her negative mood she tends to have tantrum and screams and kicks doors to get what she wants.
---
---
a т т r ι в υ т e ѕ
---
---
Personality
Tina is very friendly but also can be sometimes a Snob, tending to thinks she superior over the rest, which sometimes people think she is a bitch. She loves making pranks, silly harmless pranks, but it sometimes getting annoyed by people. But when gets to know her she has a very warm-heart and will do anything for her friends to help them. Her best quality is her able to listen to people's problems and help them fix them. But her worst quality is her tendency for jealousy, when someone has something she wants she gets mad and will do almost anything to get it. She will suddenly reach an angry tantrum when she will realize she won't get what she wants. Tina is ambitious and perspective about things people miss sometimes. She almost always understands the person's true nature even if he or she will try to hide it.
Likes/Dislikes
Likes:
- Having fun
- Doing pranks
- Peter Pan
- Helping my friends
- Good and positive people
Dislikes:
- Real bad people and criminals
- Not getting what she wants
- Wendy(yeah, she still doesn't like her)
- Getting caught in doing a prank or just scared being revealed her true nature
- Being helpless
Habits/Flukes
Tina's habits is mostly having fun, she loves going to parties, bars and clubs, watching movies, going out with friends, etc. She is very outgoing and you won't much see her sitting inside her home reading a book. After studying she gets her break going out somewhere, even if it is alone or with friends. Tina still has her big crash on Peter and tends to meet him almost everyday, even just to call him on the phone.
---
---
в a c ĸ g r o υ n d
---
---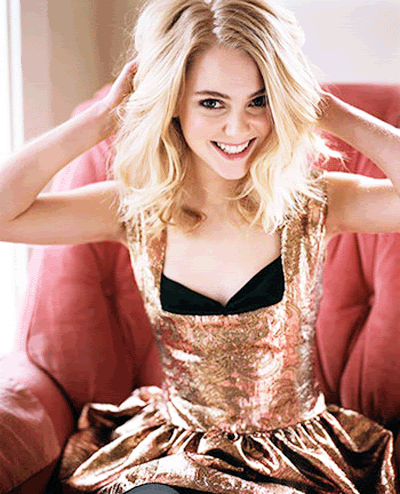 History
After Tinkerbell turned to the real world after the big storm, and suddenly saw herself human, she could not be more happier than she ever was. Tink always wanted to be human for Peter, and now her wish came true. She had quickly blended in with the strange new world. Getting a job in a help desk service, helping costumers with problems with their products. She applied for an acting and singing classes, she really hopes to be a famous actress or have a record deal. Between her job and classes, she goes out to have fun. Always calling at least once a day for Peter, asking if maybe he wants to come have fun, usually Wendy comes along, which she hates it but she still sulks it and loves having fun with her friends. Tink was one of the few that changed her name, cause Tinkerbell will cause suspicious, so she changed it to Tina Bell. Her old friends still call her Tink, but Tina loves meeting new people and she even had a few boyfriends, normal people, that called her Tini. But her relationships doesn't much take long as she still a bit obsessive about Peter and also she is a volatile creature. Sometimes she loves something very much and than she get bored and moved to something else. She quit her job from the help desk and now works as a secretary in a big firm office, mostly cause the bosses quite charmed by her.
---
---
o т н e r
---
---
Face Claim
[/size]
AnnaSophia Robb
Dialogue Color Code
#3FCDCD
Role Player
GreenEyedSue