---
---
---
---
-Name-
Jason Olivander
"I like my name, except when I'm in trouble, then I'd like to be anyone else."
-Nicknames-
Jase
"My siblings and friends have called me this, I don't mind it but don't understand why Jason is too long for them."
-Age-
19
-Sexuality-
Bisexual (Preference towards females)
"I have felt attracted to maybe one or two men, but was told to not to vocalize it by my father."
-Gender-
Male
"It's rather obvious isn't it?"
-Role-
Butler
-Weight-
160 lbs.
"I am not large, stick thin actually, but I am strong, so that must be it."
-Height-
6'1"
"I am not a giant, but I am not short... at all really."
---
---
---
---



Writing

|| Jason is an extremely talented writer. He loves to write and though he doesn't think his work is very good after being rejected by many, many publishers, his family and friends believe he just needs one breakthrough thing before he will be the next best author.



Listening

|| Jason is great at listening and is very good at taking advice. He will listen to people about their problems and will never reveal a secret unless it could hurt someone else badly. He will not interrupt, but instead wait for the speaker to finish before advising them in a suitable fashion.



Working

|| Jason is an excellent worker and has the best work ethic throughout his family. He is very skilled with working various jobs and hopes to get a real, settled down job he likes soon enough. He will not give up on a job until it is done or he finds it is entirely impossible, in which case, he finds a way to have something give similar results if at all possible.




Gentle

|| Jason will not stand up for himself when he gets in a fight or argument. He finds it pointless to fight someone when it is over nothing. He will not defend himself in an argument, but will take the insults as he knows they are not all true and will just try to forget them instead of retaliating for them.



Alcohol

|| Jason hates alcohol and everything about it after his addiction. He avoids it as much as possible and refuses to drink even a drop of wine or rum. He will not pour it for people and will instead have someone else poor it.




Drawing

|| Jason is so terrible at drawing, he refuses to try. He can't draw a straight line lest a circle that is circular. He is extremely bad at drawing anything other than a dot, and even then, it does not look like a dot so much as spilled ink.

---
---
---
---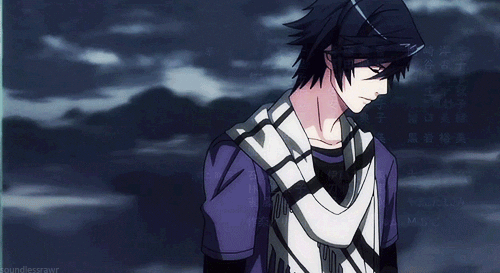 -Likes-
Writing | Stargazing | Working | His family | Interesting people | Dancing | Music | Sunlight | Climbing | Shopping | The color black | Jokes | Eating | Sleeping | Good food | Tea | Jogging
-Dislikes-
Hiding | Starving | Money | Dirt | Heights | Alcohol | Gambling | Working long hours | Sleeping too much | Cooking a lot of food | Drawing | The color yellow | Hot suits | Laying in grass | Bugs | Being told his work is bad | Bruises
-Fears-
Being an alcoholic
|| Jason is afraid to become an alcoholic again because he doesn't want to loose everything he has worked so hard for in the past few years. He avoids alcohol so he is not tempted though his control is far superior than he thinks it is.
Heights
|| Jason is extremely scared of heights. He can't look down and can't process that he isn't falling, even if there's a wall in between him and open air. He doesn't like being high up and refuses to climb to a certain height when he would climb and play with his siblings. He can't breath when he gets too scared and can freeze up.
Death
|| Jason fears death for not just himself, but for his family and loved ones. He hopes that one day he can have enough money that his family has no concern whatsoever about money and starvation so that he can not worry about them so much.
-Hopes/Dreams-
Writing
|| Jason hopes that one day he can write professionally. He wants to be able to write and get paid for it though he doesn't know if he is god enough, he just loves it anyway. He has submitted some examples to publishers though he hasn't gotten good responses back.
Alice
|| His childhood love, he hopes to find her one day to at least tell her he was sorry. He knows they can't be together and has iven up on their love though doesn't want her to think he abandoned her. He doesn't know how he'd find her or anything, but he prays she will just turn up somehow.
---
---
---
---
-Personality-
Overprotective || Gentle || Strict || Outgoing
Jason is overprotective of his family and any he cares about. He will make sure that there is as little risk towards them as possible and can sometimes be considered too protective, especially when his friends or family wish to do something dangerous. If he doesn't like someone however, he will not hesitate to point them in the opposite direction and advise them in a way that may cause harm, but only if he really dislikes them.
Jason is gentle with people and he's very soft spoken when he wants to be. He is very gentle with his actions and is willing to listen to people so long as they won't be jerks to him. He is very strict when it comes to rules and will follow the without hesitation though he will break a rule or two if he needs to. He is outgoing with his work and will do more than expected because of his nature. He wants to exceed and after seeing what it was like to do more harm than help, he'd rather do more help than harm.
-History-
Jason was born in the city to a family of eight. He was the oldest and worked hard with his siblings as they grew up. Their mother was never home, out working as well, while their father was always home, there to make sure the boys and girls were working constantly, and if they weren't punish them.
Jason didn't like his childhood and ignores it when he can. He worked many odd jobs as well as in stables and general stores. Jason saved his money, giving the least amount to his father so that he could put it towards the family instead of his father's drinking habits.
Jason fell in love with a girl named Alice while he was at work one day. The two began seeing each other and she developed feelings for him too. When her father heard about this however, he was furious. His daughter was to be married, little did Jason know. She was immediately sent to live with her future husband instead, sending Jason into a hard time.
He began to skip work, drink, and became as bad as his father who was now out gambling as well. Jason was going into a despair too deep to come out of when he heard his father had gambled too much and that he was going to jail for lack of money to pay it off.
Jason came home and with the help of his mother and siblings, was cured of his alcoholism and was able to take up jobs that could provide for his family in a way his father never could. Jason heard of a great job offering, now two years after the hard time, and jumped on the offer so he could help his family even more.
-Other-
Jason loves to write to his siblings and grows quiet the longer he goes without hearing from them.