╔
║
║
║
║
║
║
║
║
║
║
║
║
║
║
║
║
║
║
║
║
║
║
║
║
║
║
║
║
║
║
║
║
║
║
║
║
║
║
║
║
║
║
║
║
║
║
║
║
║
║
╚
╗
║
║
║
║
║
║
║
║
║
║
║
║
║
║
║
║
║
║
║
║
║
║
║
║
║
║
║
║
║
║
║
║
║
║
║
║
║
║
║
║
║
║
║
║
║
║
║
║
║
║
╝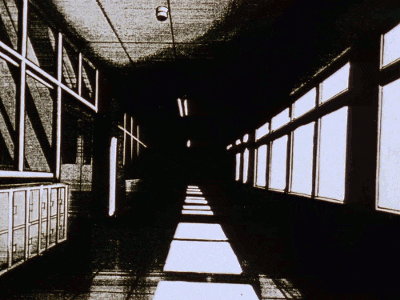 The fact that any of these children have been sent here means that they're trouble makers. Whatever their offense is, their wealthy and (superficially) worried families have sent them here. Castle Academy is a type of correctional boarding school for delinquents who have been cast out from many schools for their behavior, and this is their last chance to reform before they'll be forced to do home schooling. This school is located in the mountains, quite a bit away from the nearest down, though it isn't impossible to get there. It snows every so often in the mountains, though, so leaving to go to down is not a usual feat. The academy isn't entirely jail-like and hellish, though. There are commons rooms with things like televisions, games (from electronic, to table-top, to whatever you can imagine!), and sitting areas—anything one could hope for as a teenager! Here at Castle Academy, the staff focuses on reforming teenagers while also letting them enjoy life. After all, nothing could ever be learned by letting the poor kids suffer!

All that being said, delinquents are the least of this school's worries.
The school has been functioning for many, many years—even throughout the rumors of murders happening in such a school. Whether or not you believe the murders, it can't be easy living in a vaguely castle-like boarding school where there were even rumored to be something like murders. Some may even hear rumors of strange events happening at the school, like mannequins from the sewing club room moving about at night, or to books flying off the shelves at the library, but for a while no new students were moving in, so the current resident students could rest easy (for it is said that the ghosts don't like new arrivals...). Now, however, our Castle Academy is receiving new arrivals, as they are once more accepting teenagers who are troubled into the humble boarding school! Whether these children were sent by genuinely worried parents, or wealthy parents only concerned about their own image doesn't matter now. What matters is that they're here, and the ghosts... are angered. With another blizzard expected to roll in after the new teenagers have settled in, they'll be cooped up in the school for some time after arrival... which gives the resident ghosts plenty of time to plot some revenge for the disturbances.

Enter, if you dare!

[ students will go here ]