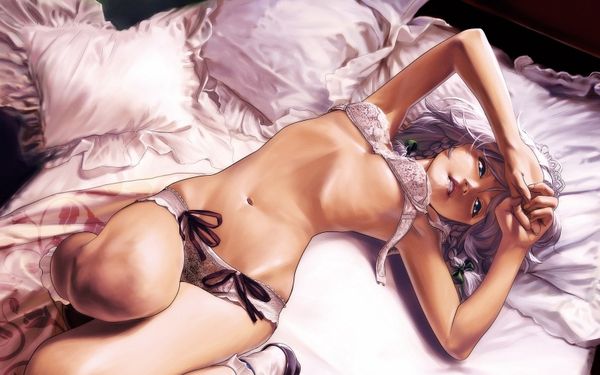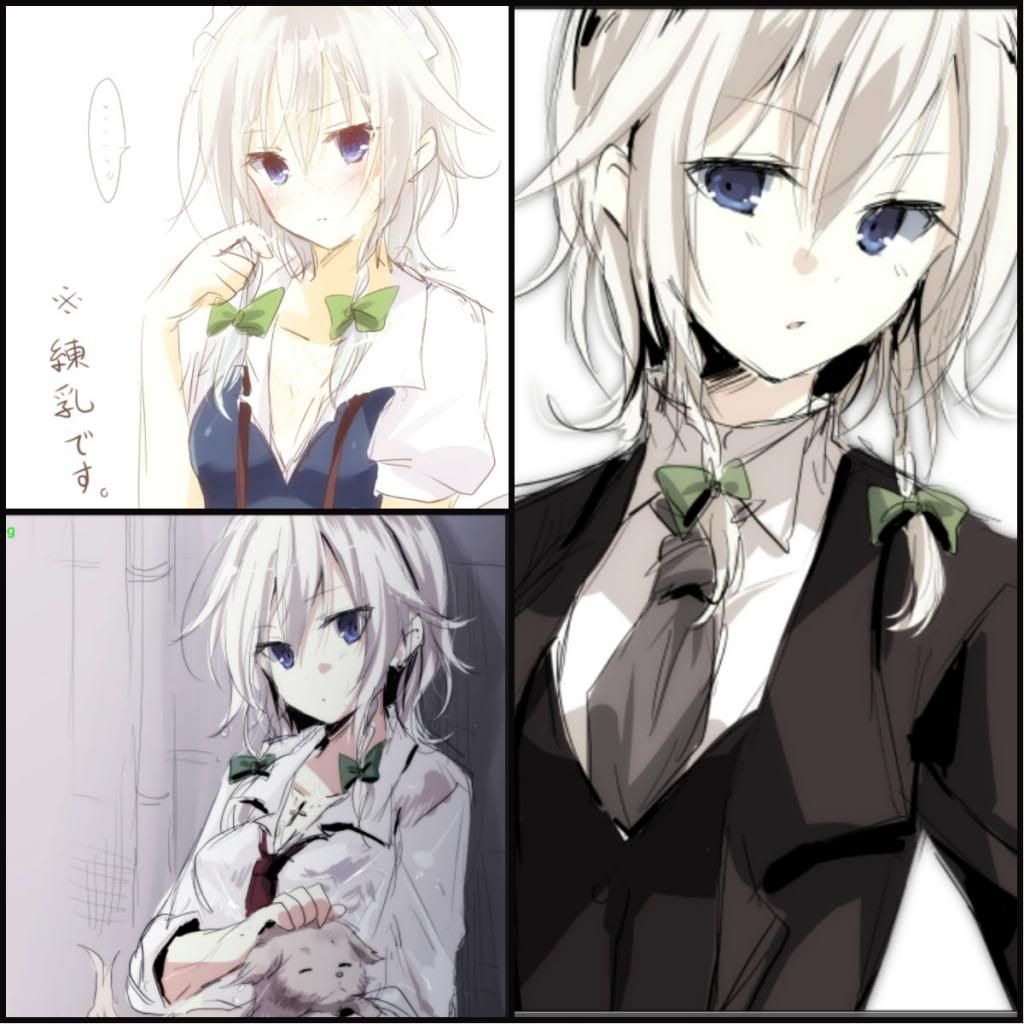 Name:
Lillian Gray
Nickname: Lily
Age:
17
Sex:
Female
Sexual orientation:
Straight.
"Not that you can always tell at seventeen"
Appearance description:
Lily has fine, wavy hair. It's unique because of the colour. When you spot her walking through a crowd the first thing you think of is pale moonlight due to her hair's pale, silvery shade. She has slanted, almond shaped eyes, they are a deep, dwelling blue and are emphasized by thick, dark silver lashes. Her skin is peachy pale and creamy. She has light, freckle blemishes on the edges of her face closest to her eyes.
Lily usually wears her hair in two pigtails, tied with two green bows. She has a slight figure, slender and willowy. She has a very nice bottom but her breasts are too cute to be considered sexy, they're not small but they certainly aren't big. Lily has a small, black tattoo of a cross on her chest, just above her clevage. She has another tattoo of a fox on her thigh.
Personality:
There are many girls in Cavous Academy, Lily is probably the strangest. Not the repulsive kind of strange, but the mysterious kind. You see she has that presence that can give one person the chills and another the creeps. As mischievous and devious as a number of young ladies at the school Lily has front, she can lie straight and dance circles around authority if people do not discipline her properly. She's double-sided like a coin though, mischievous and mysterious on one side, and rather predictable on the other. It's easy to predict which buttons push Lillian over the edge, push the right ones you'll have her doing something outrageous and unthinkable, push different ones and you'll have her raging angry and ready to blow. As predictable as she can be mood wise, she can still surprise people. Lily's a girl that cannot be easily categorised.
She's not a bully but she certainly enjoys the joke being on other people. She's not necessarily a snob but there are certain people she wouldn't freely associate with. She's not a pervert, or sexually ecstatic but she isn't exactly a nun (despite the cross on her chest) She gets a little confused about her sexuality sometimes…but that's probably the result of spending the majority of her life in ONLY girls schools.
History:
Lillian was brought up in a family of lawyers. It seems the Law system ran right through her family line, like some sort of destiny. Her mother is in fact a judge, her father a lawyer, her older 21 year old brother also a law student. Her sister (aged 23) was supposed to be following in her mothers footsteps but instead she fell pregnant with her boyfriend (who worked in retail.) You can imagine how that went down in a family of competitive go-getters.
Lillian suspects it was her sister's fault she ended up transferring from her ordinary school to an all-girls school. Her parents suspect it's her sister's fault that Lillian is so rebellious. Lillian knows she is rebellious because she doesn't want to be a judge or a lawyer, she knows she's special and she doesn't want to spend half her life studying for law; she's also insulted that her parents moved her to a girls school to discourage her from getting pregnant like her sister. Lily isn't the kind of girl to settle down with any old shumuck! Obviously her parents didn't realise though that an all girls school is even more sexually devious than an ordinary mixed gender school.
Parents are foolish. Lily will do whatever it takes to make a point to her parents that she's her own person and she's going her own way in life.
Friends:
(can be added later)
Enemies:
(can be added later)
Any Crushes:
(Can be added later)