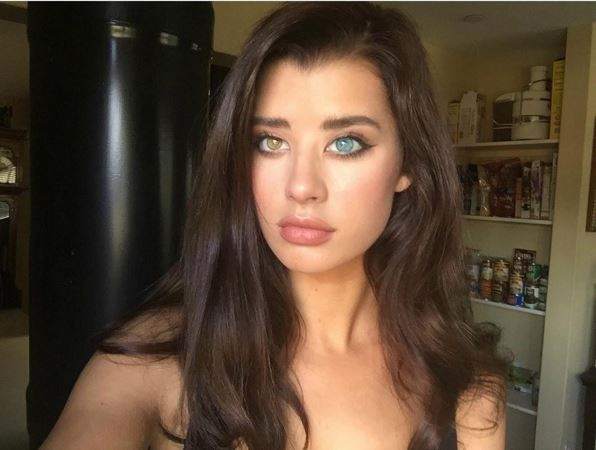 ---
---
Personality


Growing up in a clan of witches with your grandmother being the matron of the clan and your mother next in line brings some different characteristic traits with it. Having no men in the clan brings about the thinking men are useless other than helping to create new little witchlings. Her grandmother was very strict about no witch having any permanent relations with a man and often tried to make her coven fearful of them. However on secret Saoirse's mother tried teaching her daughter differently, that you shouldn't fear men. She tried to teach her daughter love and compassion. These two thoughts have caused Saoirse to have conflicting emotions. In school you'll find she often times shies away from any of the guys and sticks to her best friend.

If you ask anyone who knows her well you'll come to find she really is a kind girl and has a smile that could melt hearts. She has a temper, however, and often times will lash out with a witty, sarcastic remark. Don't be surprised either if she casts a minor hex on you either. She's not one that will take any cap from anyone. Earn her trust, however, and she'll be loyal to you until the end.
---
---
History


According to Saoirse mother, Niamh, she was the child of love. Niamh had left the coven on some business and while away fell in love with a man. Soon after she found herself pregnant and the witch and her lover were ever so excited. This happiness was short lived, however, as tragedy struck and the man was killed. Heartbroken, Niamh came back to the coven and when Gaia found her daughter was pregnant she was pleased. Niamh never spoke of her lover to any I'm the coven and just allowed them all to think she did what most any witch would do when they wished for a witchling of their own.

Saoirse was born and her grandmother instantly knew there was something special about her grandaughter when she beheld her two different colored eyes. As she grew they all came to realize she was "blind" in the human sense of the word, but she had the Sight as the witches called it. She could see the auras of a person and, according to her grandmother, the very soul of a person. This was a thing Saoirse had trouble understanding though. She didn't know how to properly read these auras.

The witch coven tried deperately to teach her all they could and were pleased when they found out she had precognition. She also learned healing magic and hexes fairly easily, however aura reading was a difficulty. So soon they sent her off to school, deciding it may be more beneficial for her.