---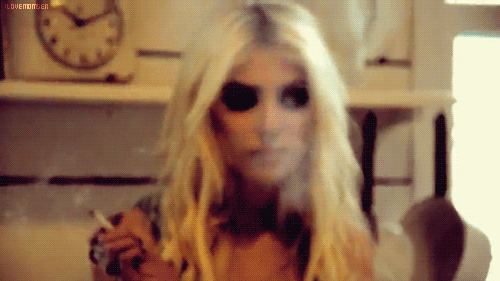 Full Name:
"Hey, we don't pick our names." Everly Jade Doyle [ eh-ver-lee ]
Nickname(s):
"Yeah. I was forced to change my name. Let's just say, my parents were obsessed with cars." Everly's real name was quite an embarrassment. Ferrari. She hated it with a passion, and refused to let people call her that. Instead she usually just told them to call her whatever they want. Because of this, a friend of hers started calling her Ever. She quite liked the name, and, when she was old enough, she changed it legally to Everly. However, now she prefers to go by Ever. The public usually just calls her Ever. Sort of like an Elvis or a Reba thing, she's one of those rare celebrities that aren't called by her last name. Of course, some people still call her Everly or Ever Doyle, but not many really have to. After all, there aren't many Evers out there. She really doesn't mind nicknames, and if you know her on a personal level, she'll accept anything. She has also been called Ev, Eve, or Jade. However, Evie is out of the question, because it's the name her brother calls her.
Gender:
"Would you like me to kick your ass now, or later?" Female
Age:
"You know what they say about us youth. Old enough to know better, young enough not to give a shit." 23 years-old
Face Claim:
Taylor Momsen
Profession:
"Music is my fucking life." She's the face and lead singer of her band, The Pretty Reckless, and she's a popular actress, and models occasionally.
Though she prefers to be popular for her music, rather than acting, sometimes it happens the other way around.
Sexuality:
"What can I say? I get around." Bisexual
---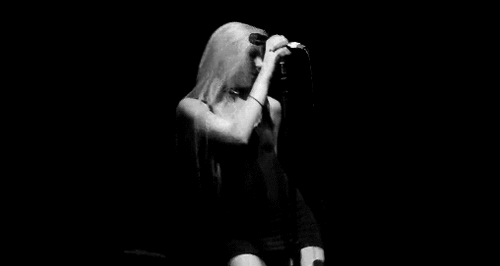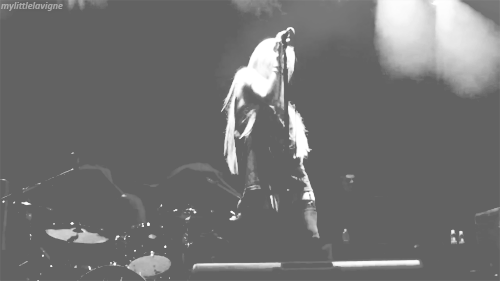 Hair:
"Some people say it's white." Everly's hair is extremely blonde, almost white. People say she needs to lay off the bleach, but this is actually her natural hair. It's soft, and extremely long. Sometimes she straightens it, a process that takes hours, but sometimes she leaves it in natural waves. Very rarely will she curl it, but when she does, long white-blonde ringlet spiral down to her hips. She's very fond of the length of her hair and would never cut it. Naturally, it's just past her hips. Her bangs sweep gently across her forehead to the right, framing her face. Sometimes during the summer, she'll add things to it, like hot pink tips, but she's never fully dyed her hair and never will.
Eyes:
"I don't get why everyone says my eyes are amazing... They're just eyes." Everly has shockingly blue eyes. They're rather large on her face, and paired with her fair skin and bright hair, make her look doll like, and innocent, this is one of her biggest reasons for heavy eye makeup. She hates looking innocent, however, for some of her acting jobs, she's required to look light and young, depending on her part.
Height:
"I mean, sure you can reach the top shelf, but being tall's not all it's made out to be." Though she's petite, Everly is model height. She stands at a height of 5'11" with a short torso and long legs.
Weight:
"Uhm, no comment." Due to her height, Everly weighs 140 lbs, despite how thin she is.
Appearance:
"Baby you can look, but you can't touch." Everly has a very grunge, punk-rock look about her, with a tough aura. She practically radiates confidence and it shows in the way she walks and talks to people. She doesn't care what others think of her and she reflects that in her outward appearance, wanting everyone to see her for who she is. If they don't like it, it's their problem. Ever has long bright blonde hair that hangs down to her hips. It's soft and sways when she walks in gentle waves, making look like she sleeps in braids every night. It's so pale, it seems as though she bleached it and could be called white when she's in the sunlight, but holds just enough gold in it to make it blonde. Her platinum hair frames a smooth, pale face with a sharp, defined jaw and high cheekbones. Her skin, paired with her hair make her look very pale, but not unhealthy. Under thick eyelashes, Eve has crystal blue eyes and together with her small frame, light wavy hair, and pale skin, these eyes make her look like a porcelain doll. A look that gives her an innocence she most definitely does not have. It bothers her to no end, so she covers it up the best she can with dark eye makeup.

As for body type, Ev has all the appropriate curves for a girl her age. She's not remarkably curvy, but she's not a flat board either. She has small bones and a slim figure. Much like a doll, she looks small and fragile with a delicate form. Much unlike a doll though, Everly is strong for her size, able to move with exceptional speed and balance. She knows her weaknesses and strengths and when fighting, is quick to utilize them, making her shockingly tough.

When it comes to style, Ever is seemingly very random. Her typical attire is laid back and messy, yet somehow perfect. It's that look that everyone envies, for, she appears to barely care, and yet looks like the picture of perfection. She has a very grunge style, and owns about a million pairs of thigh-highs, cut up band tees, tight black dresses, ect. She loves contrasting colors, such as black and white, and dark, heavy makeup. However, her style is not limited to this. She likes glitter quite a bit, and has multiple colored dresses and shirts, but she'll never be seen wearing florals or light, pretty things unless she's modeling or playing a character.
Tattooes/Piercings/Scars:
"It's my body, I can do what I want with it." As for tattoos and piercings, Everly has several, and every one of them has a story. Her right ear is pierced seven times, each one standing for a different one of her siblings. (Yes, there were eight of them, including her). Her left ear is pierced three times in the cartilage, each one of those representing a dead sibling. And finally, her nose is pierced with a small heart, representing her dead mother. When it comes down to tattoos, Ever has three. Her very first tattoo, she got when she was only fifteen, and it's a picture of a bird springing free from it's cage. It sits on her left shoulder. During that time, she felt trapped by her life, and was desperate to get free and be on her own, so she got a piece of art to represent that. The second one she got was a butterfly calf tattoo, that she got just after turned eighteen and was going to leave home, symbolizing new beginnings. And finally, the third one, (even though the picture shows on the back) sits low along the waistline of her jeans and reads: "I'm the hero of this story. I don't need to be saved."
---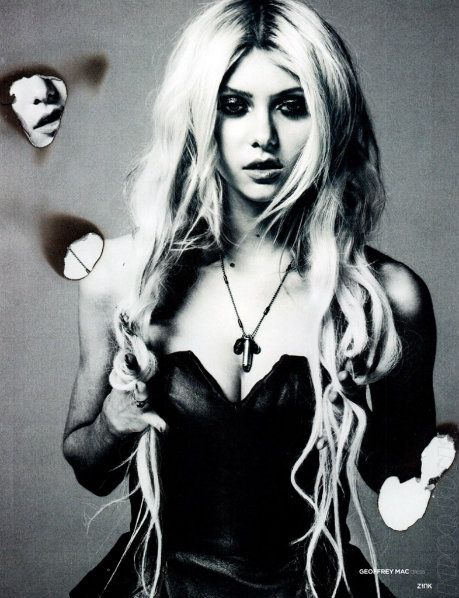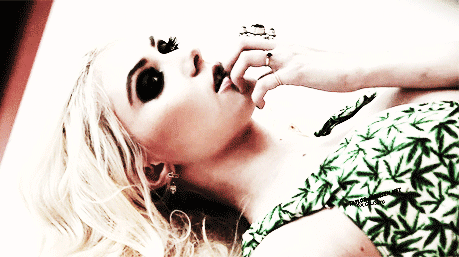 Habits:
"What's that saying? Old habits die hard?"
✰ Smoking
✰ Drugs, though not frequently, and it's something she hides.
✰ Biting her lip when she's amused, lying, or nervous
✰ Running her fingers through her hair
✰ Flipping her hair when performing
✰ Drinking
Likes:
"I like a lot of things, but let's face it. If I don't like you- you're fucked."
☺ Attention
☺ Boys/Girls
☺ Getting what she wants
☺ Having the freedom to do what she wants
☺ Feeling important
☺ Flirting
☺ Touching
☺ Praise
☺ Succeeding
☺ Parties
☺ Breaking the rules
☺ Swimming
☺ Chocolate
☺ Beaches
☺ Dogs
☺ Fast cars
☺ Drinking
☺ Wine
☺ Warmth
☺ Weekends
☺ Winning
☺ Her music
Dislikes:
"That depends- How much time do you have?"
☹ Whiny people
☹ Annoying people
☹ Clingy people
☹ Feeling restrained
☹ Rules
☹ Being told what to do
☹ Losing
☹ Thunderstorms
☹ When people try to control her
☹ Failing those she cares about
☹ Being looked down on
☹ Being ignored
☹ Healthy food
☹ Her father
Fears:
"Fear? Just anothor word for motivation baby."
☠ Falling in love
☠ Getting hurt
☠ Nightmares
☠ She has slight stage fright, though she can easily overcome this
☠ The public sometimes
☠ Being alone forever
☠ Her brother and his deadbeat friends
---
What Public Thinks Everly's Personality Is:
"I prefer not to lie to my fans. I mean, they're the ones who got me here right? They deserve the truth." Ever loves all her fans deeply and doesn't lie to them, so with her, what you see is what you get. Now, she may keep certain things from the public eye, but that doesn't mean she creates a fake personality for herself. Sometimes though, the public does misinterpret her confidence as arrogance, or they'll tag her as a wanna-be bad-ass, but she's always being real. They also seem to think she's the kind of girl who does nothing but party, but, while she does love a good party, she's more focused on her music than anything else and would rather be sitting alone or with her band, writing a song than crowded by a bunch of drunk people.
Real Personality:
vulgar
[vuhl-ger]
Adejctive
1. Characterized by ignorance of or lack of good breeding or taste
2. Indecent; obscene; lewd
3. Crude; coarse; unrefined

"Give me a chance, and you'll see that all that innocence is merely the cover." The word different is an understatement for Everly Doyle. She is the embodiment of the youth stereotype: Pissed off at the world and driven by passion. She's not the type to let others influence her and marches completely to her own drum. She's unafraid to say what she's thinking, having absolutely no filter. She's crude and often vulgar. You never quite know what will come out of her mouth and when. She's stubborn and does what she wants, when she wants, making her very hard to control. She doesn't take orders well and has a very short attention span, preferring to do things on her own time. When asked to do something, her typical response is: "When I get to it."

Despite this though, Ever has the ability to shock. Her personality changes, seemingly randomly. She can be rude, wild, ignorant, and stubborn one day, and the next she's calm, collected, and obedient. She's an extremely complex girl, and, as soon as you think you've got her figured out, she changes. She's a completely driven by passion and emotion. When she's feeling something, you'll know. Though, very rarely, does she show any sign of sadness or pain. Her most common emotions are anger, pride, and passion. She does what she wants to do, when she wants to do it, dancing to her own beat without giving a second thought to what the world thinks about it. Often times, she misses the bigger picture, unable to truly understand that, though she was thinking it, what she just said may have just gotten her into trouble.

Eve also has an incredible ability for persuasion. Though, in her natural state, she seems to be carefree and clueless, she is able to take on any role at the drop of a hat. Her smooth, hypnotic voice, persuading ocean-colored eyes, and ability to spin words better than a spider can spin a web make her extremely dangerous. Ever has a wicked side to her, and loves to break rules and live her life on the edge. She doesn't care who she hurts, as long as she'd having fun doing it. Some people think that because she's so wild, she's a crazy party girl. Sure, she loves a party, and will almost always go to one she's invited to, but really, she'd rather be writing music in peace. She's a wildcard. The surprising girl.

Eve may seem rude, have a wicked side to her, and stay mostly closed off, but once you earn her loyalty and trust, you know you can count on her until the end. One thing she holds very highly is trust for to her, if there is no trust, there cannot be a relationship. No matter what kind of relationship, trust is essential. At first, she's rough, brash, maybe a bit overbearing, and extremely guarded, but should you actually spend time with her, you would come to see that it is rather easy to adapt to her strange personality and she's actually rather pleasant to have around. As a friend, she's not the best person to come to for comfort or a good cry, but she'll always be loyal to you. Though she can lie easily, once you have her loyalty, she'll go to the ends of the earth for you. She tries to do her best by everyone, but she's no saint. In fact, she's probably closer to a devil than an angel, but, for those she cares about, she'll break any moral code out there.
Playlist:
"Some of my bands songs." The Pretty Reckless:
You Make Me Wanna Die
You
Just Tonight
Miss Nothing
My Medicine
Hit Me Like A Man
Cold Blooded
If He "Loves" You
Goin' Down
Nothing Left to Lose
Victory
---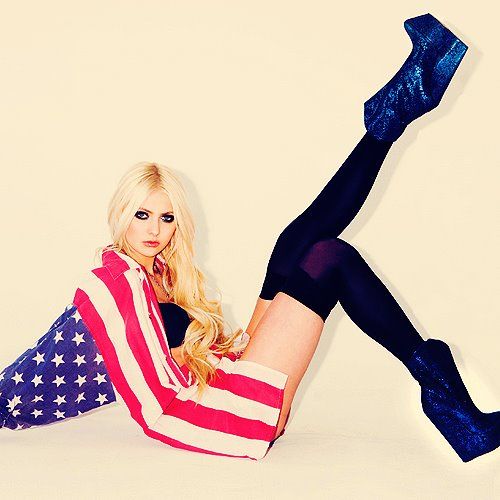 Secrets:
"What is this? A share circle? Fuck off."
- Her history, naturally. Though some of it is open to the public, she prefers to keep the details to herself
- Her brother. She keeps the fact that she's related to him completely secret.
- Her real name. Ferrari Jade Doyle.
- She's committed murder. She was ruled innocent on account of self defense, but still, she's not proud of it.
- Drugs. She's not hooked, like her brother, but every once in a while, she needs a release from the pressure.
- Her failed suicide attempt when she was sixteen
History:
"My history made me who I am. I've seen and done things no one should

ever

be exposed to. I'd wish my life on no one." Ever's singing has been her savior from pretty much the start. She grew up in a broken home, and her music kept her going. Many of her songs reflect her life, and hold truths she could never speak out loud. She was born to Cherry and Brock Doyle, their sixth child. Her siblings and her were all almost exactly one year apart, save for the youngest, Mercedes, three years younger than Everly herself. Her birth name had been Ferrari. Just like all eight Doyle children, she was named after a car, and hated it. At school, kids joked that her family could be a dealership. She started telling people to call her whatever they wanted, refusing to tell anyone her real name. She was small, so kids in school often picked on her, seeing her as an easy victim. She never took it without a fight, and became known at school for fighting.

As if school wasn't bad enough, her home life was a living hell. Ever used to sign up for as many sports and after school activities as she could, just to get away from home. For one thing, she was practically the schools charity case. There were ten people living in her house, and only her mom had a job, working as a bagger at Walmart. Though, as her siblings got older, they got jobs, it never really helped too much, for the majority of her siblings spent it on drugs and alcohol. Her father, was an abusive, evil man. He continually beat the children, and their mother, and was always hooked on something, whether it be drugs or alcohol, it didn't matter, he was practically never in his right mind. Their mother protecting them the best she could while they were young, but she wasn't always successful. When her older brothers and sisters got older, they too would try and protect the younger ones, and she can vividly remember many fistfights between her older brothers and her dad late at night. Being so young, her and Mercedes were at the most risk, and so Ever tried her hardest to keep her fathers attention off Mercedes and on her, rebelling against him in anyway she could.

When she was thirteen, the Doyle children watched their father beat their mother to death. By some miracle, he was proven innocent, as he claimed she'd fallen down the stairs and smashed her head, even though their home had no stairs. This caused her to throw herself even further into her music, and she put together a band, a small group of friends she actually trusted. With her mother now gone, Ever was nearly never home. She didn't see a point. She was either participating in whatever after school activity she'd joined to keep her away, or at a band members house. The only reason she came home was to take care of little Mercedes, but even her oldest siblings were still home to take care of the younger ones, so the responsibility wasn't solely on her anymore.

When she was sixteen, a fire burned down her apartment, putting her family out on the streets and killing three of her siblings, including little Mercedes. Now the youngest, her father turned on her even more and she had her older brothers teach her how to defend herself. Unfortunately, this lead to her fathers murder at her hands. It was an accident, really, she hadn't meant for it to happen, it just had. Ironically, after she'd pushed him, he'd tripped and fell down two flights of stone stairs, smashing his head, going out the same way he "claimed" their mother had. This event drove her nearly over the edge and she attempted to kill herself, but failed.

Her and her siblings were on their own now, and, as such, the oldest were allowed to live on their own, but the younger ones were all put into foster care. Every single one of them was separated, besides her and her one-year-older brother, however, this was not much of a consolation, because he was hooked on drugs, and slowly turning into the same man her father had been. His friends frightened her, and she had her foster parents put a lock on her bedroom door. Meanwhile, her band was doing well, and she was slowly climbing up the charts. She started modeling a bit at seventeen, and this is what lead to her acting career.

At eighteen, she was more than ready to move out. Her brother was nineteen, and could have moved out a year ago, but his lack of a job or motivation had prevented him. This is what held her back. She had to take care of her brother, she couldn't just leave him, no matter what kind of person he was. So she pushed her band harder, and slowly, as she became more famous, she was able to buy him an apartment, and finally, at twenty, moved to California with her band to make it in Hollywood. For the next three years, her band climbed their way to the top. Meanwhile, she sends money to her brother, taking care of him, while trying hard not to associate with him. Her story is somewhat unbelievable, but it's made her who she is, and has been the inspiration for all of her music. She wouldn't be where she is now without it.
Other:
"I think I've told you enough." Her band members will be sharing her rooms with her, and they'll be NPCs, no one major. The Pretty Reckless is Taylor Momsen's real band, so I'm just going to keep the real names of her band members.
Everly Doyle - Lead singer | Rhythm guitar | Founder | And the bands "face"
Jamie Perkins - Drums
Mark Damon - Bass guitar
Ben Phillips - Lead guitar
---
Hit Me Like A Man - The Pretty Reckless
I am strong, love is evil
It's a version of perversion that is only for the lucky people
Take your time and do with me what you will
I won't mind, you know I'm ill, you know I'm ill

So hit me like a man and love me like a woman
Buried and sad, look me in the eyes, I want it
One will give you hell, one will give you heaven
Hit me like a man, love me like a woman
Love me like a woman

Love is strong, but I am evil
You are wrong, about me
Take your time, ah, play with me until
You can hear the children scream, like their stuck inside a dream
That you, ah, will

So hit me like a man, love me like a woman
Bury me alive, I can see it in your eyes, you want it
Some will give you pain, some will give you pleasure
Hit me like a man, love me like a woman
Love me like a woman

Don't you run away, run away from me, I will run away from you
Don't you run away, run away from me, I will run away from you

Hit me like a man, love me like a woman
From the devil deep inside, can't you see what I'm wanting?
Some will give you hell, some will give you heaven
So hit me like a man, love me like a woman
Love me like a woman
Love me like a woman
Love me like a woman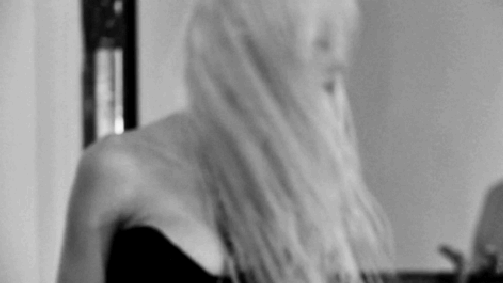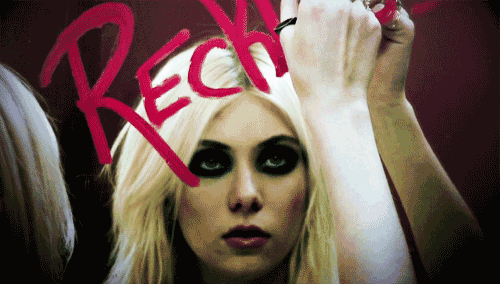 ---