════════════════════════════════════════════════════════════════════════════════════════════════════════
---
░
░
░
░
░
░
░
░
░

☿ M E R C U R Y ☿
╔
xxxxxxxxxxxxxxxxxxxxxxx
╗
"Sometimes people are beautiful.
Not in their looks.
Not in what they say.
Just in what they are."
xixxxfffffxxx
╚
xxxxxxxxcxxxxxxxxxxxxxx
╝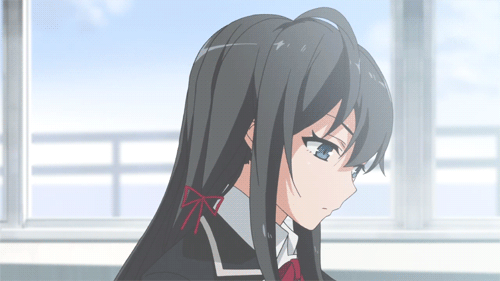 ✤
✤


✤


✤
✤
---
════════════════════════════════════════════════════════════════════════════════════════════════════════
---
---
---
---
FULL NAME
NICKNAME(S)
Yami is the most common heard, although she will respond to her last name or any shortening of her first name such as Aya, Ami, and so on. Her classmates frequently call her A for the endless top marks she receives. Her family lovingly calls her Mimi, an amalgamation of her fullname invented by her baby sister. Her family are the only ones allowed to call her Mimi though, anyone else will simply receive a glare.
PLANET/STAR
Mercury
Mercury is the first planet from the sun and commonly known for its rapid orbit and extreme differences in temperature. It isn't uncommon to see the small, rocky planet in the Earth's sky on a clear morning or evening. Human history is littered with mentions of the planet. The Babylonians named it Nabu, the Greeks called it Apollo in the morning and Hermes, their messenger god, in the evening. Finally the Romans named it Mercury.
GENDER
AGE
Seventeen, born 17 August, 2837
SEXUALITY
NATIONALITY
Japanese with a hint of Austrian blood on her mother's side.
---
---
"Our greatest glory is not in never falling, but in rising every time we fall."
---
---
HEIGHT
WEIGHT
HAIR COLOR
Black with a dark blue hue
EYE COLOR
SKIN TONE
GENERAL APPEARANCE
Ayami is often described as willowy, her slender, graceful figure regularly drawing such sentiments from older relatives, who are especially surprised given the diminutive figure of her mother. Her long, dark hair is generally kept loose, falling down her back. Naturally straight, she does little to it aside from adding two red bows. She will also tie it into a single ponytail when she's playing sports or sitting a test. While she may not have inherited her mother's height, she did inherit her vivid blue eyes. Her eyes tend to glitter when she's amused and anyone who knows her well knows that her eyes frequently show emotions her face might not.

Ayumi's style isn't overly showy, nor does she feel the need to follow new fashion as it hits the runways. Ayami would describe her style as cool, tidy, and casual with a hint of cute, particularly around Christmas when she'll regularly be found in her reindeer scarf. While Ayami's style might not be at the cutting edge of fashion, she would hardly consider herself at the opposite end of the spectrum either. She dresses herself well, wearing clothes and picking colours that suit her. She does have a preference for red and, if not wearing her bows, will frequently be found with some other red accessory.
---
---
"Books are the quietest and most constant of friends;
they are the most accessible and wisest of counselors,
and the most patient of teachers."
---
---
LIKES
Her Little Sister || Cats || Doing Well In School || Technology || Her Gadgets || Running || Cross-country running || Green Tea || Her Friends || Reading || Learning Languages || Knowledge || History || Classical Music || Intelligent People || Astronomy || Understanding how things work || Sunflowers
DISLIKES
Ignorance || Prejudice || Bullies || Idiots || Being Held Up || War || Overly-loud people || Having her personal space invaded || Being interrupted while reading || Needless chatter || Deep water || Dead batteries || Being lied to || Blue cheese || Losing || Rap music
TALENTS
Intelligence has always been evident in the Miura family and Ayami is no exception. Incredibly quick to grasp ideas, the young girl has always taken a comfortable seat at the top of the class. Most subjects come easily to her, although anything technology related is where her true genius shines. Of course, her exceptional mind is not her only talent, she is a fast runner and extremely agile.
FLAWS
Ayami doesn't feel the need to talk for the sake of talking. Those who don't know her well can often find her silence and distant approach off-putting, with some even falsely mistaking it for arrogance. When she does chose to speak, her replies are often sarcastic. She has a sharp tongue and does not suffer fools easily, while she is not intentionally mean her direct way of speaking often finds her expressing the harsh truth. Impatience is also evident in her character. Ayami dislikes being kept waiting in most situations. She is also known for being overly-critical, her sharp eyes rarely missing faults.
FEARS
Drowning scares Ayami more than she is likely to admit. The fear does not stop her swimming, but she will rarely be found alone in deep water. Her other greatest fear is losing a family member, particularly her little sister.
---
---
"The most beautiful experience we can have is the mysterious -
the fundamental emotion which stands at the cradle of true art and true science."
---
---
PERSONALITY
Much like the great differences in temperature on Mercury's surface, Ayami's personality also has its variations. To those that don't know her well the girl can come across as distant, cold, and unfriendly. Never one to talk your ear off and with both a dislike for and inability to make small talk, she often stays quiet. Some find this off-putting and attempt to fill the silence with unnecessary noise. A steady look from Ayami is usually enough to quieten the most determined chatterbox, but it usually isn't conducive to making friends.

Yet, the girl is perfectly capable of making and retaining friends. While she may seen cold and distant to strangers, to those close to her a warmer side is always apparent. Although you will rarely hear Ayami shouting or speaking heedlessly, among friends there is an ease about her that is not always visible with strangers. She relaxes more, smiles, jokes, and visibly enjoys interacting with people. Her sarcastic replies, which can be extremely sharp with any who have offended her, take on a lighter, joking tone with friends.

Ayami has always been blessed with a quick mind and sharp tongue. She seems to master ideas while her peers are still struggling with the fundamentals. School work has always come easily to her, even before the planets aligning began to unlock her powers. Her classmates took to calling her A because that was the only grade she ever seemed to gain. A quick mind is not the only thing Ayami possesses, as she is also a talented runner. She is quick, unfairly so according to some of her competitors who don't want to believe that she can have both brains and sporting talent.

Of course, being quick of mind has its downsides. She often figures things out far faster than her peers and is often left impatiently waiting for her classmates to catch up. Ayami hates being kept waiting, regardless of the situation. Impatience often sees her tapping her foot or her fingers in irritation. She can also be extremely critical, analysing and judging people and situations with a look. To those she dislikes this can be detrimental, as the girl has no qualms about telling things like she sees it, which is often the harsh truth.

While the girl has a dislike of needless noise, simply being obnoxiously loud isn't enough to earn a place in her bad books. Ayami is surprisingly forgiving. Someone may have wronged her once, but given a sincere apology she can forget the past wrong and move on. Continual insults and constant irritating may land someone on her list, but in general she doesn't tend to hold grudges. The only exception would be bullies. She hates seeing others being picked on, and will turn the full force of her sharp tongue on anyone who she finds bullying others.
---
---
"Wise men speak because they have something to say; fools because they have to say something."
---
---
POWER
Hypercognition - The ability to instinctively or with little effort perform complex mental operations beyond the capability of a normal human mind. Ayami's power effectively allows her to learn at a seemingly impossibly fast rate. Intuitively understanding how something works, learning and mastering foreign languages with ease, analysing and predicting movements and so forth are all abilities that will, on unlocking her full powers, be easily accessible. At the moment her powers appear to come in flashes of brilliance, of which she has no control. But, she has noticed that when Mercury is visible in the sky her mind performs that much faster. It may not be a physical, showy power, but Ayami firmly believes that the mind is a person's greatest weapon.
FAMILY
Aito Miura \\ Ayami's father. Aito owns and runs the family bookstore, having inherited it from his own father years before. Aito is a quiet, soft-spoken man who works hard to provide for his family. \\ 41
Ine Miura \\ Ayami's mother. She helps Aito see to the store. Ine's own mother was of Austrian origin, which is mostly evident in Ine's eyes, a trait that Ayami has inherited. \\ 40
Airi Miura \\ Ayami's baby sister, born when Ayami was nine years old. Airi is a sweet, sociable child who is rarely seen without a smile on her face. \\ 8
BIO
Ayami Miurda was born on a clear August morning 17 years ago to Aito and Ine Miura. The small family was not incredibly rich, but the bookstore her father owned kept a roof over their heads and provided all the necessary comforts of modern living. The family actually lived above the small bookstore, and their comfortable apartment was always lined with books both old and new. The bookstore, when in the possession of Ayami's grandfather, had come close to closure numerous times during the war. Yet the store somehow remained open and since the end of the war has been steadily growing. Even with the advance of technology, there are still many people who love nothing more than curling up with a paper back, Ayami among them.

Ayami's early childhood was filled with traversing the stories written by long gone authors. Her parents would read to her every night and then, when she learnt to read, it wasn't uncommon to see the girl with her nose stuck in a novel. From a young age it was clear that Ayami was gifted. While her parents were thrilled with her obvious intelligence, the children at school weren't quite as understanding, especially when paired with the fact that she spent most of her spare time reading alone. She was picked on and teased, called a nerd and a geek. At first Ayami tried ignoring the mocking, but the bullies didn't let up. It was only when she learnt to stand up for herself a year later that the bullying finally ended. That was in primary school, by the time she reached high school her classmates almost viewed her with awe.

When Ayami was nine her parents announced that they were expecting another child. Her baby sister Airi was born several months later, much to Ayami's delight. The two girls are polar opposites, with Airi inheriting all the social skills that seem to have passed over Ayami. Ayami's sister makes friends with ease and is constantly happy, a smile seeingly always on her face. However, Airi is much more sensitive to other's emotions too. Ayami hates to see Airi upset and has been known to program computers to recite a song simply to see her sister smile.

Before the planets began to align Ayami's life was relatively simple. She helped her parents out in the shop in the evenings and weekend, went to school, spent time with her friends, entertained her sister, and so on. School work was never an issue, she usually completed homework well before it was due. Her teachers praised her work ethic and brains, although privately they wished that she would make more of an effort to socialise outside of her immediate circle. Her small group of friends, much like with her family, Ayami holds close. They do not necessarily have to be as smart as her to gain her friendship, she believes that they all have traits that make them valuable as friends, as well as the simple fact that Ayami feels comfortable around them.

The coming alignment of the planets was a source of great interest for the young girl. Ayami would consider herself an amateur astronomer and, during many celestial events, has been known to travel to the local observatory. The aligning planets planned to be the highlight of the century, astronomically speaking. Of course, finding out that she is supposedly a celestial being has left Ayami feeling unusually uncertain. She isn't sure what to make of the whole business as it falls well outside of logical reasoning. She has her doubts and has chosen to quietly see where everything leads before deciding what to do.
---
---
OTHER
Character Font Colours:
Speaking:

#424882


Thought:

#a14b35




Face Claim: Yukino Yukinoshita

Portrayed by: Cloud
---
---