Words; Skylar Grey
---
---
╔════════════════════════════════════════════════╗
║
║
║
║
║
║
║
║


░░
░░
░░
░░
░░
░░
░░
░░
░░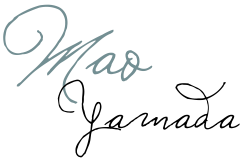 ╔
xxxxxxxxxxxxxxxxxxxxxxxxxxxx
╗
"Never forget what you are, for surely the world
will not. Make it your strength. Then it can
never be your weakness. Armour yourself in
it, and it will never be used to hurt you."
╚
xxxxxxxxxxxxxxxxxxxxxxxxxxxx
╝
░░░░░░░░░░░░░░░░░░░░░░░░░░░
░░░░░░░░░░░░░░░░░░░░░░░░░░░
★
★


★


★
★
╚════════════════════════════════════════════════╝
x
---
---
█
█
█
█
█
█
█
█
█
█
█
█
█
█
█
█
█
█
█
█
█
█
█
█
█
█
█
█
▌
▌
▌
▌
▌
▌
▌
▌
▌
▌
▌
▌
▌
▌
▌
▌
▌
▌
▌
▌
▌
▌
▌
▌
▌
▌
▌
FULL NAME
山田, 真央; Yamada, Mao.
[ Last, First ] ya-maw-da, ma-ow.
As simple as any name can get, the name Mao has one meaning; "true center," with the ma [真] meaning "real, true," and the o [央] as "center."
NICKNAME(S)
With such a short name, Mao does not have any specific nicknames, nor does she expect to have one any time soon. Of course, it's not like she doesn't want one-- it's just, no one has been able to think of one.
PLANET/STAR
Uranus; [⛢] the seventh planet from the sun and one of the two "ice giants" in the sky, along with Neptune. The frigid planet is known for it's simple blue-green appearance, abundant supply of ice and water, twenty-seven moons, and it's "hidden" eleven rings.

"Whilst I am Uranus,
Rotating in the strangest direction,
Like a ball infinitely falling towards the invisible ground,
So sorrowfully dead and too, too blue."
GENDER
AGE
Eighteen. Her birthday is March 13, 2836.
[ March 13, 1781; Discovery of Uranus ]
SEXUALITY
NATIONALITY
Mostly Japanese, as she is of around three fourths Japanese nationality. The other fourth, you ask? Greek; this little slice of Mao shows mainly in her eyes, which are a shade of brown-- a common trait for many Greek men and women. It can also be seen as an explanation for her brown hair.
---
---
╔════════════════════════════════════════════════╗
║

"Eternity is a glorious word, but eternity is ice."
xxxxxxxxxxxxxxxxxxxxxxxxxxxxxxxxx
║

╚════════════════════════════════════════════════╝
---
---
█
█
█
█
█
█
█
█
█
█
█
█
█
█
█
█
█
█
█
█
█
█
█
█
█
█
█
█
▌
▌
▌
▌
▌
▌
▌
▌
▌
▌
▌
▌
▌
▌
▌
▌
▌
▌
▌
▌
▌
▌
▌
▌
▌
▌
▌
HEIGHT
Five feet, six inches; 167 cm. Mao, sadly, stopped growing when she reached age fifteen, and she's been the same ever since.
WEIGHT
A hundred nineteen pounds; 52 kg.
HAIR COLOR
An almost light, chocolate brown; that is, for the time being. Just like the color of the planet, the Uranus celestial is known to have a bluish white hair color.
EYE COLOR
Like her hair, mainly brown, but with a thin ring of a very deep shade of red bordering the pupil. On the other hand, the Uranus celestial is known to also have an eye color that matches the hair; a silvery blue.
SKIN TONE
GENERAL APPEARANCE
Yamada Mao is what someone might describe as a graceful young woman in the upcoming. With a rather slim hourglass figure and reasonable bust, she comes off as a rather impotent person. Yes, she may not exactly be the "brawn" in every day to day situation, but she certainly has the "brain" to make up for it and her fair share of physical capability. It just happens that capability lies more into nimble, swift movements and activities, such as running and climbing. Her face is lined with dainty features; with her heart shaped head that bears a button nose, rosy pink cupid lips, and upturned eyes. Her hair, which on a casual day will be messy and let down, falls to just above her hips, with short and uneven side cut bangs that she has a habit of repeatedly pushing out of it's usual spot-- drafting upon the top of her left eye.
Throughout the school year, Mao will normally be found wearing her school uniform; a deep blue with white lining here and there. But, on one of her free days, she'd likely dawn something percolate, that'll easily flow and sweep around. Being so, she's taken a liking to dresses, loose tops, and skirts, often topped off with simple tights.
But, that's only what Mao looks like now. With the twist her life will take in the future, who knows if she'll stay the same?

She says to be one of those "normal" or "average" people. One of those people who aren't ugly, but they aren't beautiful. Just, in between. One of those people you will look at only once when passing by.
---
---
╔════════════════════════════════════════════════╗
║
"I'm stubborn, impatient and a little insecure. I make mistakes, and at times I am hard to handle.
xxxxxxxxxxxx
But if you can't handle me at my worst, then you sure don't deserve me at my best."
xxxxxxxxxxxxxxx
║

╚════════════════════════════════════════════════╝
---
---
█
█
█
█
█
█
█
█
█
█
█
█
█
█
█
█
█
█
█
█
▌
▌
▌
▌
▌
▌
▌
▌
▌
▌
▌
▌
▌
▌
▌
▌
▌
▌
▌
PERSONALITY
self-willed -- charming -- stubborn -- individualistic
Fate is such a peculiar thing-- you never know where it might take you or what it might do; but thing is, Mao doesn't believe in fate. Well, that would actually be too much of a blatant statement. She does, it's just, she believes that there's always going to be some way to change it. But we're not here to talk about that, are we? We're here to talk about the personality of the one and only, Mao Yamada.

In a first meeting, she may seem rather disinterested, depending on the person you are, yet she's anything but. She's a very attentive girl, even when averting her eyes and seeming like she isn't. In fact, the girl has a bad habit of being rather dogmatic; sure, she'll readily admit when she's wrong about something, but if you're wrong about something then she won't miss the chance to point that out. It's where the stubborn and self-willed part of her come into play.

Then, there's her individualism. Which, can often come off as 'charming.'
By individualistic, no, she doesn't have an ego complex where she has to be the center of attention all the time. Rather, she's the type of person who finds solace in how she views herself, not how others do. Insults are nothing more than debris to her-- something she can easily move aside and go around. Though, she can sometimes overvalue her thoughts more than others, making her somewhat inconsiderate.

Yet, despite coming off as a person who is certain and confident in herself, she can be spontaneous with what she wants and wants to do. Meaning? Her goals are quick to change, and can be something different with the bat of an eye. The pensive side of herself has a broad imagination, and because of that she can be the type of person that wants to do something one day but doesn't the next. But really, all in all, it just comes down to this;

The girl knows who she is, but not the person she wants to be.
---
---
╔════════════════════════════════════════════════╗
║

"I fell in love the way you fall asleep: slowly, and then all at once."
xxxxxxxxxxxxxxxxxxxxxxxxxxxx
║

╚════════════════════════════════════════════════╝
---
---
╔
╔
╔
╔
╔
╔
╔
╔
╔
╔
╔
╔
╔
╔
╔
╔
╔
╔
╔
╔
╔
╔
╔
╔
╗
LIKES
Ikebana; An art form that Mao has taken a liking too; however, it doesn't always come naturally. The discipline and concentration it requires is sometimes simply out of her reach.
Winter; Now, Mao may not like the cold itself, but the feeling of being warm while surrounded by frosty air is an appealing feel to her, along with the simplicity of the white snow and translucent ice.
Hues of Brown, Pink & Blue
Starry Skies; Her knowledge of astronomy may not be the best, but even she can appreciate a quiet view of the night sky.
Sweet Tastes; Not a complete sweet tooth, but definitely not crazy about sour or spicy foods.
Dramatic Movies; One of the various ways to get Mao to remain quiet for long periods of time, if needed.
DISLIKES
Obnoxiously Loud Noises or Places; "What did you say?"
Mismatched Colors; A common pet-peeve for an aspiring artist.
Being Cold; Though contradictory to her awe of winter, nothing is enjoyable when you have the bitterness of frostbite nipping at your heels.
Interruptions; When she has something to say, she has something to say, and by all means, please don't interrupt.
Compulsive Liars; We all tell white lies here and there, but when it comes to people who live off of their lies, she isn't fond of them. At all.
Rain; It's fine from a distance, but otherwise it gets her clothes wet, her hair wet, and basically, everything wet. Simply put, she can't imagine anything enjoyable about it when you're standing around getting drenched.
TALENTS
Ikebana; the Japanese art of flower arrangement. It is a disciplined art form in which the arrangement is a living thing "where nature and humanity are brought together." The love was sparked in Mao many years ago, during her after school Ikebana lessons to preoccupy her after school time.
Nimble & Agile; both physically and mentally.
Speaking her Mind; A talent, or a flaw? Such a thing can be both.
Good Memory, Very Attentive; Owe Mao some money? Well, better get to it; the girl isn't one to forget things easily.
FLAWS
Stubborn; Though Mao can be late to decide on important matters, once she has made up her mind, she is often very surefooted about her ideals. Some people see it as a trait that prevents her from working very well with others, while some see it as an ideal trait in a women as she grows up.
Indecisive; On a daily basis, Mao likes to think things through when it comes to making any decisions-- yet, if pressured, she'll be quick to decide and prone to making mistakes.
Impatient; There's no excuse for this one; Mao simply cannot see the saying "patience is a virtue" in it's true glory. Instead, she resorts to "if you want something done, you have to do it yourself."
Perfectionist; Not one of her biggest flaws, but it can often affect her ability to rely on or trust others well.
FEARS
Cheimaphobia; The fear of freezing and/or hypothermia. She takes extra caution in her choice of outfits in the winter due to this peculiar fear.
Athazagoraphobia; The fear of being forgotten, fear of forgetting, or fear of being ignored. In her case, all three definitions work in their own individual way. She doesn't want to forgot old memories and people, or be forgotten herself.
Thalassophobia; Fear of the sea. Sure, it's pretty, but-- the shore must look nice too when the waves drags you away from it.
╚
╝
---
---
╒════════════════════╕
QUINTESSENCE FORCE


"Her power was a phenomenon.

Cold electricity-- electricity made from the very cold itself.

What was said to have no temperature could make frost gather at the tip of her hair, and send chills down her spine. But it ran through her, as a part of her-- a glacial part of her, that she wished to get rid of in any way possible."

Quintessence force, the power to generate and control fairly large amounts of ethereal energy from one's own body. Initially, the energy may physically look to be along the lines of electrical energy, but under the influence of the planet Uranus, it is cold to the touch and shortly after being brought out from her own body, it will freeze or encase anything it touched in ice. That is, when it's at its full potential.

But like all others, her power comes with a price; as she does not know how to return the energy, it can seriously temporarily deteriorate her physical capabilities to the point where she may lose all motor movements or even consciousness. After harboring large amounts of her energy it is best for her to recuperate with rest and food.
╘════════════════════╛
---
---
╔════════════════════════════════════════════════╗
║

"When someone loves you, the way they say your name is different. You know that your name is safe in their mouth."
xxxxxx
║

╚════════════════════════════════════════════════╝
---
---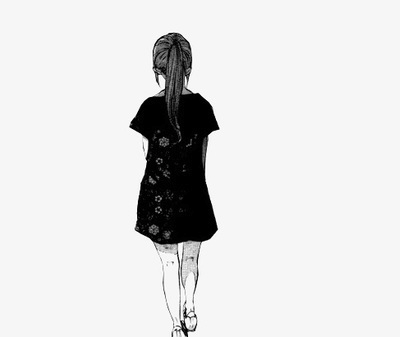 FAMILY
Mother; Akemi Yamada; 36; Healthy and well.
Father; Hajime Yamada; Unknown; Unknown

Possible Step-Father; Daiki Ikotsu; 39; Healthy and well.
BIO
Mao has led the closest thing to an average life as she could have in Tokyo, Japan. And she honestly thinks it's been a fine life. The first five years of her life were spent with a passionate mother and a diligent father, and things were simple and as sugar-coated as they could've ever been. But, even so, it's never been perfect-- far from it, really. For some reason unknown to her, her own father left her and her mother on the year of her fifth birthday. She doesn't seem to remember anything about him, other than her mom's teary description of him being an "untrustworthy, unreliable man."

It all changed from there. Nightly sobs were heard every other day, and her mother began to repeat the line, "you can't rely on men, they'll always leave you at some point," on a daily basis to Mao for the first year of their new life. Her mother went from being a stay at home mother back to a working women, making up for the lack of fortune her ex-husband left behind for his wife and child. Mao was in first grade at the time, and her mother-- to make up for the time she couldn't spend at home after Mao's school ended --used a small portion of her pay to go towards fairly cheap Ikebana lessons, occupying most of Mao's time in the week.

When she reached high school, Mao took up a part-time job at a local flower shop, keeping it a secret to her mother, who believed she had joined several school clubs and activities and had her time full with those alongside her consistent art lessons. She had her reasons though; and it all came down to the new list pinned to the modest fridge in their home that read "University;" lined with the names of both local and abroad colleges that would be ideal for Mao to attend, with the word "cost" and a question mark at the bottom, along with a crossed out, barely readable name. She's taken to calling it "The List."
And recently, The List has become a part of her daily routine. She'll wake up, take a look at any new names her mother has written down with her rushed hand writing, and then the blurred out name written in cursive that read "Sogetsu-- not a University Mao!" Brushing aside the thought, she'll eat, then go about her day.

A simple life, really. Though with her mother now discussing a new engagement with the CEO of a major company in Kagoshima, Japan, fifteen hours away from Tokyo, and Mao's upcoming high school graduation, it's starting to become anything but.
---
---
█
█
█
█
█
█
█
█
█
█
█
█
█
█
█
█
█
█
█
█
█
█
█
█
█
█
█
█
█
█
█
█
█
█
█
█
character form & idea © aurei
portrayed by; aurei
please do not copy or take any of the written content here!

face claim; sakura inami
speaking color;

#526d74


thinking color;

#738f93
"When she shall die,
Take her and cut her out in little stars,
And she will make the face of heaven so fine
That all the world will be in love with night
And pay no worship to the garish sun."
Code: Select all

[right]────────────────────────────────────
[size=200][color=gray]░░░░░░░░░[/color] [/size][b][color=#526d74][size=200]MAO[/size][/color][/b][size=200] [color=gray]░░░░[/color][/size]
[color=white]━━[/color] [i][size=85]URANUS'S FINEST[/size][/i] [color=white]━━━━━━━━━━━[/color]
────────────────────────────────────
[list][size=85][b][color=#738f93]feeling;[/color][/b] xxxxx
[b][color=#738f93]currently at;[/color][/b] xxxxx
[b][color=#738f93]date;[/color][/b] xxxxx[/size][/list]
────────────────────────────────────
[list][size=85][font=times new roman][color=#526d74][i]"When she shall die,
Take her and cut her out in little stars,
And she will make the face of heaven so fine
That all the world will be in love with night
And pay no worship to the garish sun."[/i][/color][/font][/size][/list]
[img]http://i1282.photobucket.com/albums/a529/xAdorationx/Mao-1.png[/img]
────────────────────────────────────[/right][list][font=garamond]Text here, m'dear. Speaking color; #526d74. Thinking color; #738f93[/font][/list]