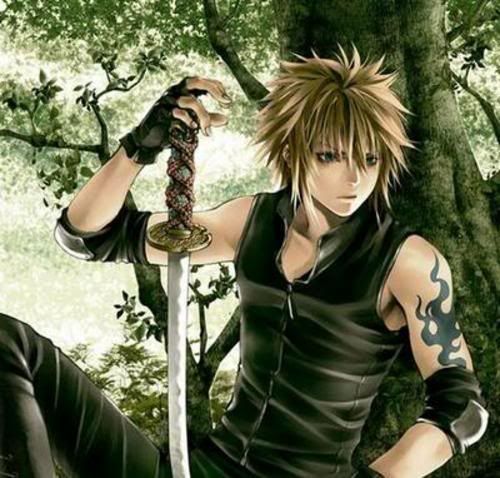 BASIC
-
Full Name:
Fang, Kai
-
Nickname(s):
Kai
-
Age:
23
-
Gender:
Male
-
Role:
Equalist
-
Occupation:
Blacksmith's apprentice
APPEARANCE
-
Hair and Eyes:
His eyes are a darker shade of jade green. His hair is untamed, spiky hair is a mixture of russet, lion, and wheat (shades of brown).
-
Complexion:
Kai's skin is a creamy, porcelain color. His arm is splattered with an undescribable shadowy smog on his left bicep.
–
Height and Weight:
He stands at 5'11" and weighs 153 lbs.
-
Body Type:
He has a particularly lean yet undeniably muscular body frame.
PERSONAL INFORMATION
-
Likes:
Kai enjoys training with his trademark katana any minute he has free time from his apprentice errands. Almost as much as he enjoys that though, he adores resting under a majestic Pecan tree from his clouded childhood.
-
Dislikes:
He has grown to despise benders from a tragic scene in his childhood; losing his beloved elder sister.
-
Quote:
"If you're not ready to risk your life for a loved one, you aren't worthy of being alive,"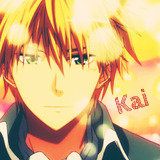 --
Theme song:
Shooting Star- Home Made Kazoku
-
Potential Interest:
TBA "Hmph," (=-_-=) (Currently in denial)
-
Other:
He learned under an expert Kendo Master for all his life, even exercised his skill to the point of exhaustion after the death of his sister. He spends almost all his spare time making weapons in the Blacksmith, being surrounded by molting metal somehow relaxing to him, or in the Dojo practicing his Kendo, to exert some stress or simply pass the time.
Personality:
He is a distant but quietly caring and protective older brother type. Kai, despite his relatively calm nature, he is actually an explosion waiting to happen; having an unpredictable temper. He tends to wander when in a group, and easily finds himself being controlled by his legs than the other way around, but finds it useful when distracted by his thoughts. In contrast to his isolating personality, he is actually easily trusting, making him vulnerable to easily get hurt by others.