Name:
Damon
Nickname:
The Silent Assassin, Tiger
Age:
45
Species:
Weretiger
Family:
Still in clan as far as Damon knows
Position:
Assassin for higher
Identifying Marks:
long scar across his left eye
Human:
Hybrid:
Tiger: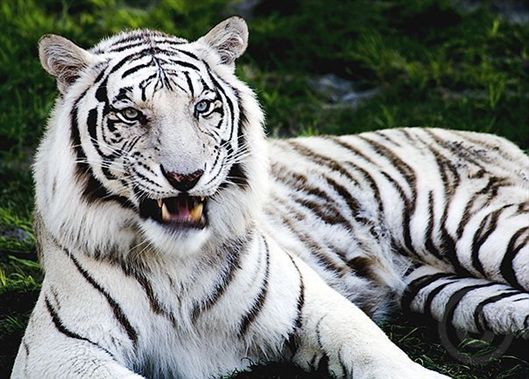 Human form:
Hair:
Brown
Eyes:
Blue
Height:
5' 6"
Build:
Slim but muscular
Skin:
White
Clothes:
Wears a black hood with black or dark blue shirt and pants with leather boots
Weapons:
Katana, Bow and Arrows
Hybrid form:
Fur:
White and Black
Eyes:
Yellow
Height:
6'
Build:
Slim but muscular
Clothes:
Same as in human form
Weapons:
Same as human form
Tiger form:
Snow Tiger
Size:
1.5 times bigger than the average tiger
Personality:
Damon has become a calm collected person as he has aged. Because of how he looks and the unpredictability of changing forms he has become used to being shunned and has become an outsider to most culture. While he is almost detached from most he still has an attachment to children and refuses to hurt them.
Background:
Damon used to be part of a clan of assassins. He was trained in their was of slay the few, remain unseen and protect yourself above all else. However, Damon had a tendency to do as he wished, and would often times not listen to what he was told. On one of his first missions he acted to quickly in trying to eliminate his target he fell into some of his target's potions that caused him to become a hybrid between a tiger and a human. When he returned to his clan even though he had killed his target he was cast out, out of fear even though he kept his mind. Over the next 20 to 30 years he trained himself with his new form learning how to change between human, tiger and his hybrid form. He has become a payed assassin and uses his new powers to help although he still has some issues changing and has a tendency to not always change into the from he wishes.