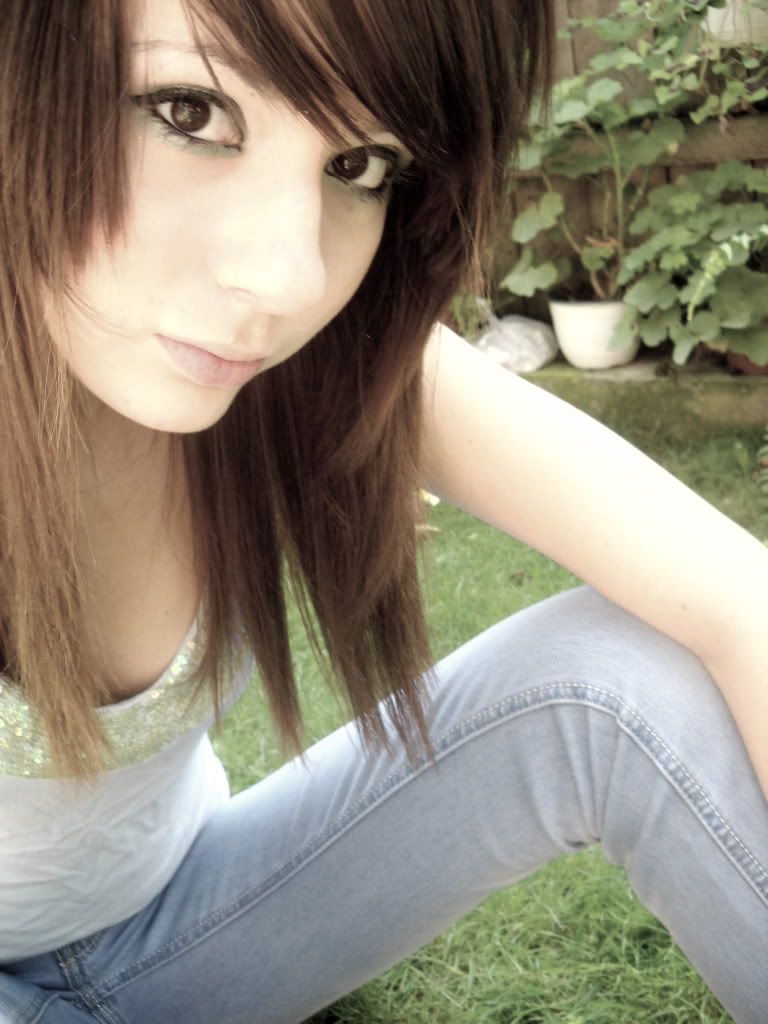 Name; Katherine Black
Nicknames; Kat or Kitty Kat
Gender; Female
Race; Half angel, half vampire. (How does that work? 0.o)
Age; 19
Normal attire; Kat tends to kick it in either skinny jeans or a pair of ripped jeans, maybe a skirt or a dress on special occasions. Accompanyed with sentimental band tee-shirts or v-necks. She has multiple piercings, including her tongue, the bottom lip in the middle, a nose stud on the left side her ears pierced twice on the bottom and a safety pin stuck through the industrial of either ear and her belly button. She like to wear makeup alot, mostly heavy eyeliner on top and on bottom and dark or light eyeshadow depending on what she is wearing. And of course, you can't take off tattoo's, just ask her about them, she would love to show them off.
Hair; Black, long, either straight or curly depending on how she wears it on different days. Her hair also has purple highlights.
Eyes;
Height&Weight; 5'2, 119 lbs. hourglass shaped body with olive toned skin.
Ethnicity; Caucasian/British (yes, she has an accent.)
Tattoos; One on her left arm of two snakes wrapping around one another and on her back she has a quite large tattoo of very detailed darke angel wings and a tramp stamp of a barcode.
Powers/Skills; Pyrokinesis, (Can control and produce fire.) and mind control (She uses her beauty to deceive most humans into thinking whatever she wants. Naturally she can read everyones mind anyways, helping her to decide how she wants them to think. Sometimes, if she allows, the physical touching of herself to another can transmit all of their thoughts and feelings into one another.)
Phobias/Fears; Spiders, being alone, and a painful death.
Best qualities/Personality; Unlike normal girls, Kat isn't afraid to get a little dirt under her nails. Her fake nails, that is. This girl is pretty crazy, and will be up for almost anything, especially if she is not entertained, which is saying something for her. You will normally find her at the local hangout or at one of the big concerts. Of course she won't be up in the front cheering her favorite band on, she's in the mosh pit, having a go and screaming the lyrics at the top of her lungs. To her fellow friends she is all but trustworthy. She will always have their back and she never backs down from a fight for them or for herself. Despite her may seeming innocent look, Kat is very tough for being so small, and intimidating, to say in the least, to most when she is angry, packed with a powerful punch this girl is also quite quick and graceful, making her almost impossible to defeat. Although there was that one time. Her scar reminds her everyday.
Worst Qualities; Will stop at nothing to get what she wants. Is also very stubborn and impatient, when she wants something, she gets it. Is also addicted to ciggarettes and enjoys doing some drugs.
Sexual background; Straight, single.
Resides; Her apartment in town.
Her pet;
His name is Pan, she trained him herself.
Her weapon of choice;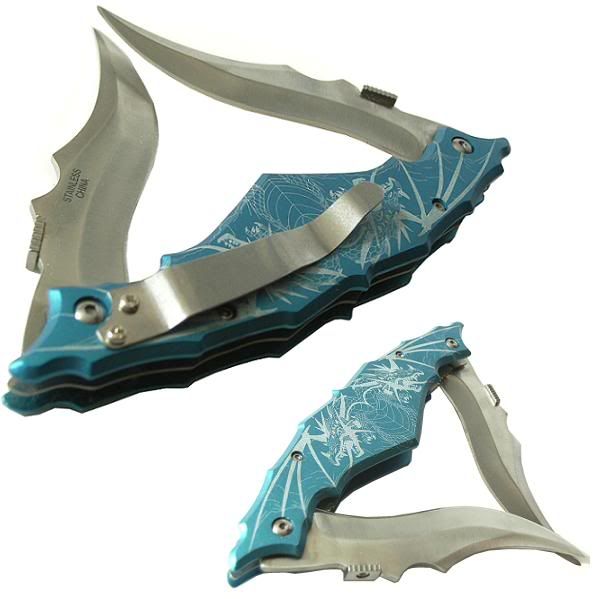 Her car;
Her room;