What was this place?
The building is tall, stark, lonely in the desert. It's lost on waves of sand with nothing but the sun and endless emptiness to keep it company. Somewhere, however, a desert rose blooms; somewhere, water flows. Behind whitewashed stone walls lies a small oasis, but to the outside world, it is nothing but a faceless building mocking all those who pass by with its impenetrable walls.
It hints at something that was once great and wondrous. A tower stretches from the center of a wide cylinder, peering out over the endless desert beyond its ghost-white confines. Stairs with no railings spiral up around its outside. Something's contained in side, but it could be anything— or, perhaps, the unknowable somethingness of nothing. To the outside, it gives away nothing. It's impregnable.
Yet it's pregnant with a strange sort of life inside— the days go by as always. The fountain flows, as its teenage occupants have come to expect that it'll always do. Breakfast arrives inexplicably on the table, with one tray rationed out per person. The boys know their seats and the girls theirs. To some, perhaps, it's unbearably organized, but this is life. After all, they've never known much else. It's morning, and mornings are mornings and food is food no matter how organized it seems. The food that day— pancakes, perhaps— is eaten with all the ease and all it ever has. But they have a strange taste, this morning; something's off.
Somewhere, a desert rose blooms.
There's a note on a tray. Perhaps a note on two trays, or three trays. Something's disrupted the normalcy. Something's new, different. You've lived life up until now as a slave to the routines, but the note changes everything. Is this a test? An exam? You can hardly know.
It's a note, and it reads—
Somewhere,
a desert rose blooms.
It's just like magic
Characters will have one ability each. Abilities include but are not limited to: shapeshifting, telekinesis, invisibility, sensory augmentation, and control over a single element.
The only limitations are that no god-mode powers such as resurrection, clairvoyance, and mindreading are allowed. Additionally, the residents should be unable to leave the complex. I may make exceptions if you PM me first, though— again, I'm lenient.
On characters
There are no pre-set character spots. I hate those things. Fill out the form, and I'll tell you whether you're accepted or not. Keep an eye on the other characters so you can make sure we have a diverse range of boys, girls, ages, etc.. Feel free to jump right in! This is a very open RP, so do what you will with your character.
List of Characters:
- Rowen "Sparrow" Butler (F/15)
- Marcus Walker (M/19)
- Felicia "Fibi" Marie Thompson (F/16)
- Brandon Thanes (M/17)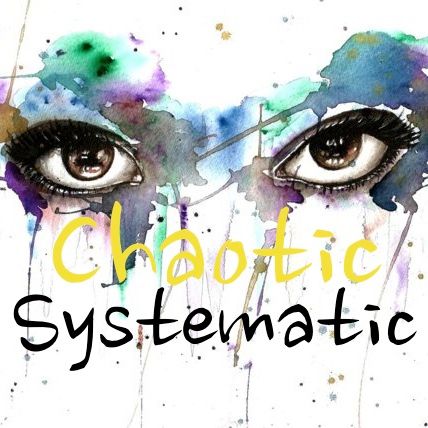 The Skeleton
Please format it so it's nice-looking and easy to read :3
Name;
Age (13-19);
Gender;
Ability;
Physical Appearance;
Personality;
Notable History;
Other;
12 posts here • Page 1 of 1
12 posts here • Page 1 of 1
Arcs are bundles of posts that you can organize on your own. They're useful for telling a story that might span long periods of time or space.
There are no quests in this roleplay.
Here's the current leaderboard.
There are no groups in this roleplay!
Welcome home, Promethean. Here, you can manage your universe.
Arcs are bundles of posts from any location, allowing you to easily capture sub-plots which might be spread out across multiple locations.
You can create Quests with various rewards, encouraging your players to engage with specific plot lines.
Settings are the backdrop for the characters in your universe, giving meaning and context to their existence. By creating a number of well-written locations, you can organize your universe into areas and regions.
Navigation
While not required, locations can be organized onto a map. More information soon!
There are no groups in this roleplay!
By creating Collectibles, you can reward your players with unique items that accentuate their character sheets.
Once an Item has been created, it can be spawned in the IC using /spawn Item Name (case-sensitive, as usual) — this can be followed with /take Item Name to retrieve the item into the current character's inventory.
Give your Universe life by adding a Mob, which are auto-replenishing NPCs your players can interact with. Useful for some quick hack-and-slash fun!
Mobs can be automated spawns, like rats and bats, or full-on NPCs complete with conversation menus. Use them to enhance your player experience!
Current Mobs
No mobs have been created yet.
Locations where Mobs and Items might appear.
You can schedule events for your players to create notifications and schedule times for everyone to plan around.
Add and remove other people from your Universe.
The Forge
Use your INK to craft new artifacts in Chaotic-Systematic. Once created, Items cannot be changed, but they can be bought and sold in the marketplace.
Notable Items
No items have been created yet!
The Market
Buy, sell, and even craft your own items in this universe.
Market Data

Market conditions are unknown. Use caution when trading.

Quick Buy (Items Most Recently Listed for Sale)
Discussions
Topics

Replies
Views

Last post
Most recent OOC posts in Chaotic-Systematic
Yeah, but I'll just erase the picture. :P I get my pictures from google, so there's always a chance that it may not show up. XD
Ah! And SGL123, your picture has anti-hotlinking turned on, so it doesn't show up :( Do you still have the link?
Ah, well— Rowen's a pretty name.
And I look forward to it!
The name and the dancer part. :D Well, then that's a surprise. XD It's not that much of a famous book- kinda like a no-name. :3
Oh, and I'll post soon. :P
@NikkiEnvy: You don't need to reserve, since you can just submit her whenever you're ready. I look forward to it~

@SillyGooseLee123: Nope, though I have half-read My Sister's Keeper, if that counts? And Google's not turning up anything of use with the title :( So is it the name, the personality, or the dancer part?
AiteChiper,
I recently read a book a while back, and I realized that your character strangely resembles the main lead. :D Have you ever read Brother's Keeper? :P
Can I reserve a female character? Sounds like it'll be a great storyline!
This is the auto-generated OOC topic for the roleplay "
Chaotic-Systematic
"
You may edit this first post as you see fit.