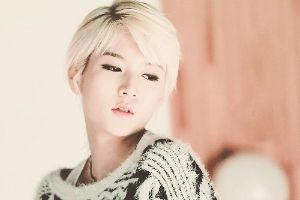 xxxxxxxxxxxxxx.x
xxx
xxx
xxx
KANG JISOO
❋
xxxxxxxxxxxxxx
date of birth ; September 11th
xxx
age ; twenty-two (22)
xxx
birthplace ; Seoul, South Korea
xxxxxxxxxxxxxxxxxxxxxxxxx.
gender ;
Cis Male
xxx
orientation ; Pansexual / Panromantic
xxxxxxxxxxxxxxxxxxxxxxxx.xxxxxxxxxx
handedness ; Right
xxx
occupation ; Musician and Producer
xxxxxxxxxxxxxxxxxxx.xxxx
languages ; Korean (native) , English (fluent) , Japanese (fluent)
xxxxxxx.xxxxxxxxxxx...x
hex codes ;
#786FAD
/
#583668
xxx
face claim ; Choi Minki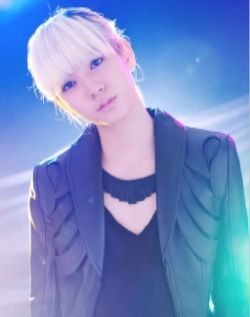 ❋
❋
❋
a

ppearance
height ; 168 cm / 5'6"
weight ; 56 kg / 123 lbs
build ; Thin, Small
skin tone ; Pale
hair color ; Bleached or Colorful
eye color ; Dark Brown
X
x
x
x
x
x
x
x
x
x
x
x
x
x
x
x
x
x
x
x
x
x
x
x
x
x
x
x
x
x
x
Jisoo is often mistaken for a woman by those that don't know him due to his long hair, feminine face and soft demeanour. As he grew as a musician, it was this androgyny that became his trademark. Both women and men loved his cute, girlish appearance and general soft appearance.
xx
Jisoo is average height for a Korean man, if not a bit smaller, which only adds to his cute aesthetic. Despite his frail stature, Jisoo is a little spitfire. Due to years of dance and training, he is still able to pull quite the punch if he has to.
xx
Jisoo's trademark fashion can only be described as 'rainbow punk'. When he first debuted, he was pressured into wearing bright colours, leather, studs, combat boots and dying his hair every color under the sun. But this style soon became Jisoo's signature, and he wears it like a second skin. It fits well with both his cute and sassy sides.
xx
xxxxxxxx
xxx
xxx
xxx
p

ersonality
xxxx..xxxxxxxxx
overachiever ;
achieve more success than others.
xxxxxxxxxxxxx..xx.
sassy ;
lively, bold, and full of spirit; cheeky.
xxxxxxxx.x.
distrustful ;
feeling or showing distrust of someone or something.
xxxxxxxxxxx.xxx.
ruthless ;
having or showing no pity or compassion for others.
.xxxxxxxxxxxx
knowledgeable ;
intelligent and well informed.
xxxxxxxxx.x
protective ;
capable of or intended to protect someone or something.
x.xxx.
moral alignment ;
Chaotic Neutral
.
.
.
.
.
.
.
.
.
.
.
.
.
.
.
.
.
.
.
.
.
.
[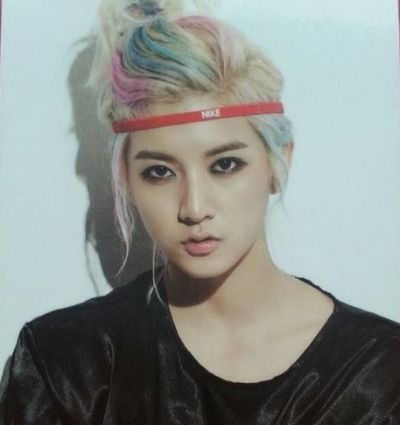 ┍━━━━━━━━
.
APTITUDE
'
━━━━━━━━┑
QUIRKS ;
Smoking - In private, Jisoo has the habit of smoking when he's stressed and needs to relax.
QUIRK - Explanation
LIKES ;
Music - Music is Jisoo's release. Singing, producing, composing, playing instruments; all of this makes Jisoo feel alive.
Producing - A reason why he's so popular, is that Jisoo writes and produces some of his own music, plus he's rather good at it.
DISLIKES ;
DISLIKE - EXPLAIN
STRENGTHS ;
Acting - Jisoo is good at acting, though most people wouldn't know this. He is always in the act of being "Korea's Sweetheart", when his true self lies well beneath the surface.
Strength - Not that he can't easily escape it.
FLAWS ;
Trust - Due to his past, Jisoo isn't easily trusting of others, and would rather not have close relationships anymore. FLAW -EXPLAIN.
XX
┕━━━━━━━━━━━━━━━━━━━━━━━━━━━━━━┙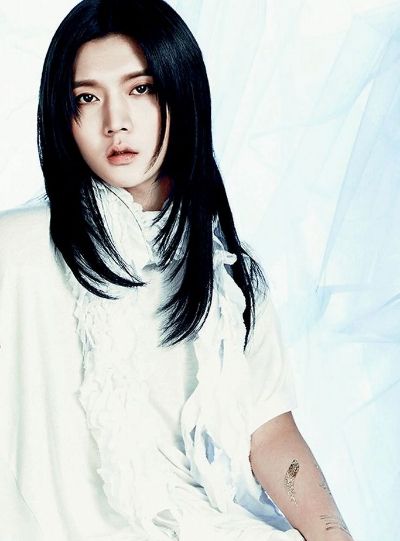 xxxxxxxxxxxxx.x
grandfather ;
Chiba Satoshi / M / 64 (at death)
xxxxxxxxxxxxxxxxxxx.
grandmother ;
Chiba Naomi / F / 71
xxxxxxxxxx..xxxxxxxxxxxx
uncle ;
Chiba Hisomu / M / 47
xxxxxxxxx.xxxxxxxxxxxxx
father ;
Chiba Takahiro / M / 42
xxxxxxxxxxxxxxxxxx.
mother ;
Chiba Kirie / F / 33 (at death)
xxxxxxxxxxxxxxxxxxxxxxxx
aunt ;
Chiba Kanae / F / 30
xxxxxxxxxxxxxxxxxxxxxxxx
cousin ;
Chiba Hana / F / 9
xxxxxxxxxxxxxxxxxxxxxxx.
cousin ;
Chiba Tooru / M / 7
xxxxxxxxxxxxxxxxxxxxxxx..
cousin ;
Chiba Nae / F / 3
xxxxxxxxxxxxxxxxxx.
cs design by Korruption
x
b

ackstory
Satoshi's bloodline is of the Chiba family, a rather "unknown" family residing in Oyamazaki, Japan. He gets his power from his mother's side; his father took on his mother's family name when they married, as he had no living relatives of his own. Satoshi was born when his mother and father were both only nineteen years old, fresh into university and madly in love. At that time Satoshi's father had no idea the woman he wanted to marry could turn herself invisible at will.
XX
He didn't discover this fact until Satoshi was an infant, and they had decided to move into his mother's family home. Satoshi was only half a year old when he threw a tantrum on the midst of his parents quarreling and disappeared, making it apparent he'd inherited the family ability.
XX
Thankfully, Satoshi's father took it all in stride. However, Satoshi saw little of his father growing up. The man had, instead of choosing to help raise his son, chosen to invest all his time in the Chiba family business, which happened to be caring for a local plant nursery. Always too busy.
XX
Satoshi spent all of his time growing up with his mother, Kirie. She was a calm, peaceful, and understanding person. She always knew what was going on his head; she knew when to hide him from his cousins' chaotic play-styles, from his aunt's frustrations, from his grandmother's constant prodding for him to "learn to become a man." Satoshi became accustomed to quiet and started to fear noise, avoiding his loud relatives at every turn to hide in his mother's room.
XX
Chiba Kirie chose to homeschool Satoshi, knowing public school would be too much for him to bear, and Satoshi easily excelled in his studies under her guidance. He was a fast learner, eager to please her. But despite all the things she taught him, she never told him about their bloodline's importance or anything about his powers that he wouldn't figure out all on his own.
XX
When Satoshi was fourteen, his grandfather, after whom he was named, passed away. Kirie had always been close to her father, and after his death she quickly began to deteriorate. She spoke little, slept a lot, and started to reject her family. But she never rejected Satoshi. He slept by her side, never leaving her alone unless he absolutely had to. She would tell him stories of him as a child, of her own childhood, and of course, many stories about her father's lifetime.
XXX
But no matter how avidly Satoshi listened, no matter what he said to her, it wasn't enough. She spiraled down into an abyss of depression she never came out of, and one morning, Satoshi awoke in her futon to find her hanging from the beams above him, tangled in their bedsheets.
XX
It wasn't until Satoshi's mother was gone that he began to see why she'd always hidden him away from her family. His grandmother was a pushy and stern woman, refusing to take no for an answer and always trying to force him into learning about his bloodline when he really didn't want to. His uncle was an irresponsible man who couldn't hold to his word on anything. His aunt was a lovesick child in an adult's body, always complaining about the men who had got her pregnant and then disappeared, and Satoshi's cousins were all as obnoxious as could be.
XX
Satoshi easily perfected the art of escapism, and built up stamina in his power simply by having to use it constantly to get from room to room in his house without notice. His father, now taking his father-in-law's place at the family company, never so much as tried to speak to Satoshi about his mother or anything else, and Satoshi simply hid himself away from them all.
XX
When Satoshi discovered a letter from his mother hidden under their futon, with tickets to Berlin and a message saying "use these when you hear the call", Satoshi kept an ear out. And when he finally did hear what he could only describe as the call of something, Satoshi packed up everything he owned and left home without so much as a note goodbye, making his first venture outside his own house since he had arrived there as an infant in his mother's arms.
XXX