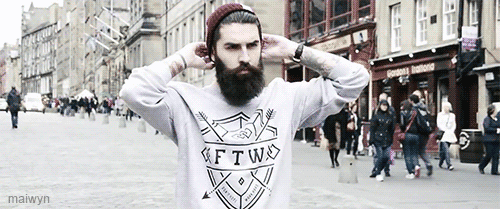 "If sailor tales to sailor tunes, Storm and adventure, heat and cold, If schooners, islands, and maroons And Buccaneers and buried Gold And all the old romance, retold, Exactly in the ancient way, Can please, as me they pleased of old, The wiser youngsters of to-day"
FULL NAME
"Malcom Nathaniel Vane"
BIRTH DATE
"July 27th"
SEXUALITY
"Heterosexual"
OCCUPATION
"Captain over the Charmed Waters"
---
---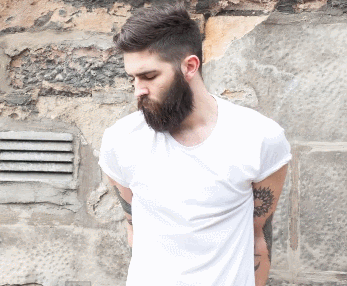 APPEARANCE
Malcom is a taller man with a rather intimidating presence. He's got quite a few tattoos over his body and a great number of scars to match. His one subject of pride about himself is his finely groomed beard. He takes care to hold a small bone comb in his pocket and is often seen brushing through the coarse bristles of his beard thoughtfully. Malcom has dark serious eyes and with his intense gaze he is known to have made lesser men tremble.

Malcom takes care to dress the part of Captain as best as his meagre payroll will allow. He's rather fond of his long leather trench coat which reaches past his knees. It sports a high collar and a few rips from previous adventures. Malcom has forgone the classic hat and prefers to keep his head bare letting his longer hair awry. Malcom is generally quite fit and has a rather bulky frame. He takes care to ensure that he gets a regular amount of physical exercise and takes pride in his appearance.

WEIGHT
180 LB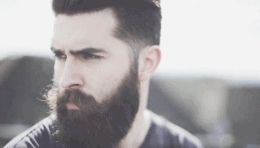 HEIGHT
6.2

LIKES
~Adventure
~Dark Ale
~Sailing
~His Beard
~Charmed Waters
~Privacy
~Reading
~He has a small wooden pipe he is fond of puffing

DISLIKES
~Being given orders
~Drama of any kind
~Liars (People who beat around the bush)
~Being Land Locked
~Cats
~Malcom fears heights and small enclosures

TALENTS
Malcom is a man of few talents but those that he does possess he excels at. Firstly Malcom is a very talented sailor, he understands the ship and the way she moves and has helped navigate his vessel out of many a close call. He's spent a great deal of time on the water and along with being a sailor Malcom is quite gifted at swimming. Along with his physical talents are his mental ones. Malcom is no gullible fool, he takes pride in his position as Captain and will not let the wool be pulled over his eyes.

WEAKNESSES
While some may not consider a soft heart a weakness Malcom does realize his tendency to attach himself to strays or strangers along his travels. He enjoys being with people and often gets quiet lonely when he is left on his own for too long. Another weakness would be his reckless behaviour upon occasion, while he is quite happy to outwit a merchant he does have the tendency to barge in headfirst into situations that would have been better to take a step back from.

PERSONALITY
Malcom's usual first impression to others is a cold one. He's rather intimidating with his size and bulk and those serious eyes don't really help his situation either. Paired with the fact that his neutral expression is a rather stern face its no surprise strangers tend to shy away from him. He has a gruff deep voice that often sounds a lot harsher then he intends it to be. However should someone take the time to brush past the rough exterior they would find a rather endearing soul. Malcom enjoys reading and will often share small passages of stories he enjoys with his comrades. Upon his ship in his quarters he has a large chest filled to the bring with books; some his favourite and others yet to be opened.

Malcom takes care to try and read most every day and if he sees another struggling with the words he is more than happy to offer his assistance. Malcom does occasionally make rash decisions with out thinking that do tend to lead him to all sorts of trouble, but he is happy to laugh about it after the matter. Quick to anger Malcom does have an enemy or two around, and when it comes to his past its a serious matter he prefers not to discuss.

HISTORY
It was during a a raging thunderstorm when Maclom Vane was born was sea. The boat rocked and threw itself over the rolling waves as his mother Ethel Vane let loose a mighty roar that reverberated through the wooden hull of the ship and even sounded over the crack of lightning. It was a chaotic birth and perhaps a foreshadow to the life Malcon Nathanial Vane would lead. Ethel Vane was a determined woman with a mission, she had to find her husband, the man that had mutilated and eventually brought Old Man Adder to his sorry state.

Ethel dragged her son all over the seas, searching as far as she could for her father. "He's got to meet his grandson." She would tell Malcom when he questioned her. "He's up and left us and we need to find him. The bastard." She would say. The subject of Ethel's father was always a touchy one. When others realized their relation to the man they would often be treated with suspicion and had even been sent packing or banished off ships. The last name Vane was an unlucky one, but Malcom and Ethel persevered and worked their way from ship to ship seeking any more information on the man Vane.

Eventually Malcom came to learn that Ethel was quite sick and her reasoning for seeking her father was not only to reunite with him but she also sought the stone he had stolen with the hopes that perhaps it might cure her. As the years passed and their search led them toward Keelhaul Refuge the final stop before the Unresting Abyss. They had not heard anything of Vane since the storm had pushed him in and now they had to assume that the Serene Deep was indeed still in the Abyss. By this time Ethel was no longer sea worthy, she was coughing up blood and her limbs were weak. Malcom watched on unable to her her and weeks later she passed away leaving him alone. For about a month he stayed at Keelhaul drinking himself into a stupor every night until finally he gathered himself a crew and a ship and sailed off towards the Unresting Abyss to complete his mothers mission.

Naught a day had passed into the voyage when the crew decided to turn against him. Their talk of the Abyss had scared the men senseless and they all wished to turn back. And so the ship was turned around against the will of Malcom. For a few years after that Malcom worked a few merchant ships, saving his money and eventually purchasing a ship of his own. Now he's back in Keelhaul and ready to try again.