Malcolm Swain
"It ain't luck, it's destiny."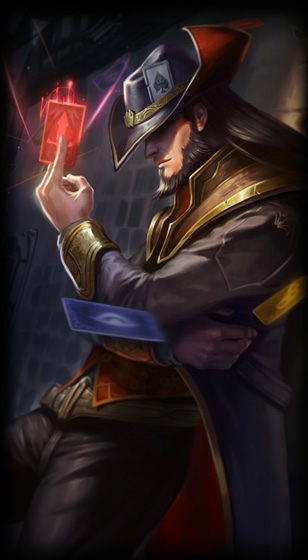 ---
---
Nickname:
Fate (His alias and only known name to many, save one close friend)
Gender:
Male
Age:
26
---
---
Height:
5'11"
Weight:
159 lbs
Sexual Orientation:
Straight, as anyone with half a brain could tell you.
---
---
Likes:
Cards, woman, money, Dianne, gambling, winning, flirting, Lady Luck
Dislikes:
Rules, other people cheating, losing, disrespect towards him or his friend
Fears:
Death of himself or his one, reliable friend.
---
---
Group:
Fate associates himself with the Shikaku, only due to his relationship with Dianne Lacroix. If she asks for his help on a matter, he'll occasionally entertain her request and work with other members. However, this is not always the case since he has his own goals and those do take priority over the goals of the Shikaku. Even still, he retains a decent enough relationship with the group that his presence with them is not unheard of.
Partner:
Destiny, cards and Lady Luck are the only things he relies on.
---
---
Race:
Human
---
---
Magic:
Kinetic Charging
-
Fate is able to charge objects with kinetic energy. This typically yields explosive results and there is no item -so long as it isn't organic- that he cannot charge, though the bigger the item, the more force and more time it takes to charge said item. Thusly, it's his trade-mark trait to use playing cards as his main weapon of choice. It takes about a whole second to charge a card with enough concussive force to equal that of a hand-grenade. Additionally, he can speed up or slow down the speed of an object he has thrown, or even enhance the force by his punches, allowing him enough power to punch through a wall (although he makes it a point to avoid close-range encounters since he's only got street-fighting experience under his belt).
Gate
-
Malcolm is able to teleport after a 2 second channel to anywhere he has seen or been to before.
Charm
- Fate has the ability to 'kinetically charge' a person's brain, subtly influencing someone to see his opinion as his own. This is not brainwashing, but can help him talk his way o
ut of a storm. Works better on people who like him, though so long as the person isn't trying to kill him, he may charm someone who hates him given enough time.
Destiny
-
Fate is unnaturally lucky and things seem to go his way. A foe might trip, or his card might hit something that starts a chain of events which would benefit him. However, this ability is not always so reliable, as lucky could also simply mean an attack only narrowly missed his vitals. He is not invincible with this... always. Because of this, he's impossible to beat at a game of cards. This is the benefit of Luck's Blessing.
---
---
Weakness(es)
- Close-range combat. Fate does have experience in hand-to-hand situations, but is not skilled enough to rely on them. He can't take much pain before falling.
Equipment
- Playing cards are his only weapons, and he never seems to run short on them due to luck, it would seem. He also wears 'Luck's blessing'; a necklace which provides him with luck.
---
---
Personal Description:
Malcolm is a man of average build with long black hair and a beard. He comes off a bit of rugged, and is considered attractive to girls who 'dig the bad-boy' look. His skin is fair and his eyes are blue -- phantom blue -- due to his magic, and his stare always seems ethereal. However, this is an effect of his manipulation magic.
He's never seen wearing anything but his trademark coat and hat, which give makes him stand out in a crowd.
Personality:
Malcolm Swain is a charming, cocky, selfish man who enjoys nothing more than a great gamble. Never without a suave response, he seems to be cool and confident in most any and all situations. This can be annoying to some, since he's not above teasing or annoying someone else for the sheer pleasure of a response.
Do not feed the troll.
He loves to flirt and even if turned down, he'll continue if only because he finds it amusing to watch someone get annoyed.
Malcolm believes everything happens for a reason, but that that reason is decided by whomever shapes the course of their lives. Things don't happen randomly - they happen because something influenced something else to reach that point. It is this outlook on life that has shaped himself and had people believe he is a cold person, since he doesn't show much sympathy for the dead.
His destiny is shrouded in secrecy. Nobody truly knows why he does what he does, or what he's going to do next and he knows this, oftentimes using it to confuse or anger someone who gets a bit too curious. He holds no grudges towards any one person, and won't attack without a reason (though again, his reasons are his own). Only two things have ever been made really apparent that he holds dear, to those who have seen him:
His friend, Dianne. And himself.
---
---
History:
Malcolm Swain was born to a human gypsy family, often traveling from town to town for the first 5 years of his life. Though he was never sure why, they stopped at a human town, where he met and befriended the current leader of the Shikaku, Dianne. Growing up together, they formed a strong, normal friendship with Malcolm working on his magic and Dianne working on being the best fencer there was. Malcolm had always been the one to enjoy doing risk-and-reward activities, such as stealing and scamming. It wasn't that he was a bad person who enjoyed stealing, but rather, the feeling he got for succeeding. Pretty soon, he'd found gambling and took that straight up, managing to perfect his knowledge on Poker and on his Poker face within a short while. Given how the notion of 'honor' was something Dianne took seriously, he wondered how they were ever friends, even to this day.
Aside from the many card games he had played (and won thanks to his magic), he hadn't much of an interesting life until one day, his parents went missing. Confused and curious, he pursued a lead that led him away from his quiet life and out into the untamed world, where his story cuts off due to nobody knowing what happened.
Many years later, a infamous figure known as "Fate" appeared from almost out of nowhere. Though he started only by winning in any and all card games he had played in, effectively winning rigged games, he was also soon heard to be a thief of high-tastes as well. Whenever something of importance would go missing, there'd be a golden card left in place of the item. One item, known as 'Luck's Blessing' was a particularly big event, as it was a necklace blessed by an ancient angel, who had an extremely high following. She was known as "Lady Luck". It was then, after he had accomplished such a feat, that he became the talk of anyone and everyone for quite the while. Even still, he appeared before the new leader of the Shikaku, his old friend, Dianne, offering to help her on occasion 'since they were friends'. From then on, he was seen around the Shikaku on an often occasion.
---
---
Extra:
His constant references to "luck" would have most believe that he worships the angel as well. Also, he only kills if forced to, seeing no reason to kill anyone who doesn't threaten something he wishes to protect.