---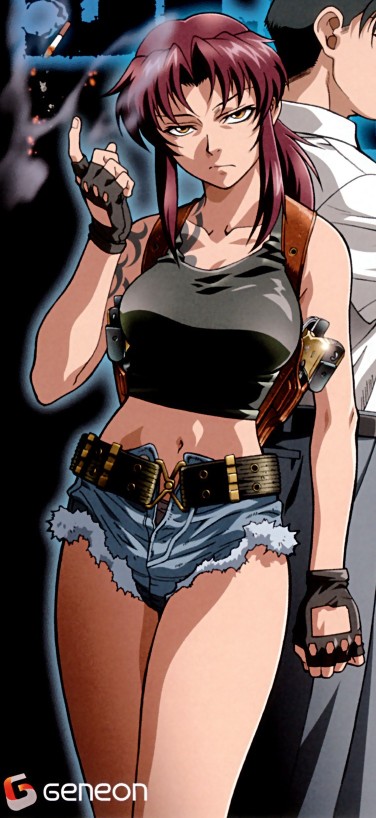 Nickname:
Black
Age:
22
Gender:
Female
Appearance:
Black tee shirt, very short blue jeans.
Crime
Genocide. (24)
---
---
Nickname:
Sun
Age:
15
Gender:
Female
Appearance:
Usually wears tee shirts of all colors, with matching short skirts. Has red hair and blue eyes.
---
Personality
Playful and mischievous, Sun is highly perverted, and often uses her perverted mind to make things very awkward for people.
Sun is also a tomboy. She is never afraid to punch a guy for being a douche, nor is she afraid to trip someone for laughs.
Background
born into a lower class family, Sun was forced to get a job at the age of ten. It was actually kinda fun. She worked at a convenience store, and the elderly couple that ran it were very nice to her. She went to clean the male bathroom and found that the gay couple inside didn't lock the door... She sat down, the very pinnacle of traumatized. Since what she saw traumatized her so badly, she now finds women far more attractive.
She has been using the nervegear for three years now, but wasn't part of the SAO incident. She bought CBR ONLINE because she heard of the funny lines that most of the enemies say during combat. She was part of the beta, and played all of the classes during that time, so knows how to play each effectively. When the speakers started up, she was expecting some hilarious welcoming thing, and instead got reality smacked in the face with a splash of humor. She almost went into shock, knowing how close she was to killing herself in a funny manor just because she wanted to switch classes. She then immediately went and got the highest level of weapon she could her hands on without killing local retards (her words) for almost the next few hours.
Role
Spy; Assassin
---
---
Glass Shiv
A sharp way of telling your friend that you joined the opposite team.
A high damage weapon that has only a few uses.
Iron Shiv
Wanna stab a guy in the back, again and again, again and again...?
Low damage, but has many uses.
---