This roleplay is no longer open. If you are a new player, I'm sorry. If you are an old player please move your character to the new version[Cherry Blossom's war].
For centuries in a small town called Cherry Blossom a werewolf pack has protected the towns humans from vampires. The vampires have stayed at bay outside the borders of the town waiting for an opportunity to hunt there They soon got the opportunity they were waiting for when the recent Alpha died leaving no heir to the position. The pack turned on each other fighting about who should be the next Alpha, leaving the borders unguarded.
Meanwhile a coven of witches who have lived, hidden, in the town are trying to find a way to keep the peace between the two species while also staying hidden from them.
---
---
Vampires:
Vampire's natural enemies have been both witches and werewolves. Werewolves because they protect against them feeding and witches because they are the only thing other than a stake to the heart that can kill them and they have been helping werewolves for years. Vampires can walk in the sun, however it does effect their abilities (strength, speed, other special abilities) after a long period of time.
Some vampires have special abilities other than the normal vampire abilities. All vampire covens desire to have the most powerful vampire with these types of abilities.(The coven in the roleplay are made up of mostly 'special' vampires.
A werewolf bite can not kill a vampire but it does cause them to go ill, giving them hallucinations of their darkest fear and causing them to lash out towards other coven members. No one knows how long the venom lasts in a vampire since most are killed by their coven after only a few days.
Vampire mates are more times than not another vampire. There have been few cases where a vampire has had a human mate. A vampire must mark his/her mate to show that he/she is off limits to the others in the coven. Disregarding this mark is punishable by death no matter the rank of the vampire.
Werewolves:
Werewolves can turn whenever they want, but during a full moon they lose control over their wolf and go the whole day as a wolf, though their vampire hating nature is always there. Werewolves run in packs. A packs numbers can rang from 100-2,000. Each pack has a group of elders who advise the Alpha but the Alpha makes the ultimate decision.
Every werewolf begins his/her transformation the night of their 16th birthday. After which they spent the rest of the night as their wolf. Once turned their wolf in like their new conscience.
Most werewolves find their mates within the next 5 years of their werewolf lives but others don't find them at all. Mates are normally human however there have been some cases where two werewolves have been mates.
A bite from a vampire can kill a werewolf unless it is treated properly. Unfortunately no werewolf knows how to do this without the help of a witch.
Witches:
Witches are not born by family, they are born randomly into any family. Every witch has a specialty;
Channeling: Being able to channel another's energy into themselves or channeling their own energy to another witch.
Spell Casting: Changing/controlling events by using chants or spells.
Element control: The ability to control one of five elements (Air, water, earth, fire, and weather)
Telekinesis: The ability to control objects and people.
Potion Making: The ability to create elixirs or juices that contain magical elements.
Healers: Witches able to heal using herbs and chants.
Every coven has six members that each have one of these abilities. There are few covens in the world due to the humans burning them and many have been killed by vampires. After these events witches have restrained from using their abilities and have stayed hidden.
After a witches 13th birthday their magical abilities begin to show through and their ability begins to call on the covens of the world. After developing their ability, by their 18th birthday the witch must choose a coven to become a part of.
---
---
Vampires
1.
Taken by SlightlyInsane-FC: Isabelle Fuhrman
2.
Taken by Pantheran-FC: Ville Valo
3.
Taken by lightningpoint-FC: Joseph Morgan
4.
Taken by GM-FC: Claire Holt
5.
Taken by Tumbleweed-FC: Aidan Turner
Werewolves
Pack 1
1.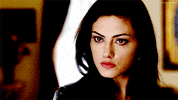 Taken by GM-FC: Phoebe Tonkin
2.
Taken by Nyx-FC: Taron Egerton
3.
Reserved by Lostsoulsbleed-FC: Anna Silk
4.
Taken by TheCrimsonLady-FC: Kit Harington
Pack 2
1.
Taken by NobodiesHiiro-FC:Jude Law
2.
Taken by Amybel-FC: Luke Pasqualino
3.
Reserved by Lostsoulsbleed-FC: Sara Fabel
4.
Taken by Skwidge-FC: Pietro Maximoff
Humans
1.
Taken by TheCrimsonLady-FC: Zoe Kravtiz
2.
Taken by Amybel-FC: Karen Gillan
3.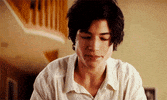 Taken by SlightlyInsane-FC: Ezra Miller
4.
Taken by Skwidge-FC: Gaspard Ulliel
5.
Reserved by Tumbleweed-FC: Dean O'Gorman
6.
Open
Witches
Spell Caster:
Open
Channeler:
Taken by Pantheran-FC: Ginnifer Goodwin
Elemental:
Taken by Sanarith-FC: Indiana Evans
Telekinetic:
Open
Potion Maker:
Reserved by TheCrimsonLady-FC: Candice Patton
Healer: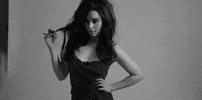 Taken by GM-FC: Emilia Clarke
---
---
((I don't really have a code for this so do whatever you like with it. This is just a list of things that need to be included))
Name:
Age:
Sexuality:
Species:
Rank: (if werewolf before/after Alpha's death.)
Occupation: (if vampire/witch/werewolf you don't have to have this unless you live in the town and are trying to fit in.)
Ability:(Vampires as well as witches get one ability. If witch and chose elemental please specify which element.)
Mate:
Appearance:
Personality:
History:(If vampire include how you became a vampire)
Taking place in...
22 posts here • Page 1 of 1
22 posts here • Page 1 of 1
Arcs are bundles of posts that you can organize on your own. They're useful for telling a story that might span long periods of time or space.
There are no arcs in this roleplay.
There are no quests in this roleplay.
Here's the current leaderboard.
There are no groups in this roleplay!
Welcome home, Promethean. Here, you can manage your universe.
Arcs are bundles of posts from any location, allowing you to easily capture sub-plots which might be spread out across multiple locations.
You can create Quests with various rewards, encouraging your players to engage with specific plot lines.
Settings are the backdrop for the characters in your universe, giving meaning and context to their existence. By creating a number of well-written locations, you can organize your universe into areas and regions.
Navigation
While not required, locations can be organized onto a map. More information soon!
There are no groups in this roleplay!
By creating Collectibles, you can reward your players with unique items that accentuate their character sheets.
Once an Item has been created, it can be spawned in the IC using /spawn Item Name (case-sensitive, as usual) — this can be followed with /take Item Name to retrieve the item into the current character's inventory.
Give your Universe life by adding a Mob, which are auto-replenishing NPCs your players can interact with. Useful for some quick hack-and-slash fun!
Mobs can be automated spawns, like rats and bats, or full-on NPCs complete with conversation menus. Use them to enhance your player experience!
Current Mobs
No mobs have been created yet.
Locations where Mobs and Items might appear.
You can schedule events for your players to create notifications and schedule times for everyone to plan around.
Add and remove other people from your Universe.
The Forge
Use your INK to craft new artifacts in Cherry Blossom War. Once created, Items cannot be changed, but they can be bought and sold in the marketplace.
Notable Items
No items have been created yet!
The Market
Buy, sell, and even craft your own items in this universe.
Market Data

Market conditions are unknown. Use caution when trading.

Quick Buy (Items Most Recently Listed for Sale)
None
Discussions
Topics

Replies
Views

Last post
Cherry Blossom War
1 ... 5

,

6

,

7by thehalfbreed443 on Mon Sep 07, 2015 1:50 pm


131 Replies
4315 Views
Last post by Lostsoulsbleed
on Sun Nov 08, 2015 12:23 pm

Relationships
by thehalfbreed443 on Sun Oct 04, 2015 3:26 pm


2 Replies
431 Views
Last post by SlightlyInsane
on Wed Oct 14, 2015 6:48 pm

Info on Species
by thehalfbreed443 on Thu Oct 01, 2015 9:45 pm


13 Replies
565 Views
Last post by thehalfbreed443
on Wed Oct 14, 2015 2:59 am
Most recent OOC posts in Cherry Blossom War
There have been no posts in the OOC topic for this roleplay!