Killian Cervantes
May I have this dance?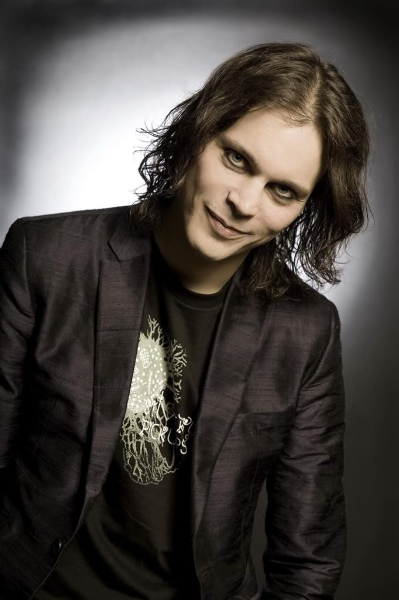 Age:
103, looks 28
Gender:
Male
Species:
Vampire
Sexuality:
Bisexual
Mate:
-
Occupation:
-
Appearance:
Eye color:
Olive green with a shade of gold
Hair:
Brown, often messy looking
Build:
Killian is quite short, only 162cm. However his elegant movements makes him look a bit taller.
Distinguishable features:
He always wears more old fashioned clothing. He prefers to dress up in a suit than use more regular clothing.
FC:
Ville Valo
---
Ability:
His ability is Hypnosis. He's able to make others do things as he orders and is also able to make them forget they ever did so. However his ability is really tricky as it might fail if the person is not fully open to it and it only works on humans.
Personality:
Killian has always taught to be polite and well-mannered. His habits and way to talk are definitely old-fashioned but he's been getting better over the years. He loves to dance and is especially good at waltz. However it's not rare to hear him curse either if he's mad at someone.
He hates werewolves more than anything. He's used to live freely and not having to worry about feeding. However since the werewolves are protecting the town, he's not able to continue his way of life.
---
History:
Killian doesn't remember much from the day he was changed or anything from before it. His "father" was a vampire with the ability of Hypnosis and made him forget it. He still doesn't know why he was left alive or why he got the same ability as his creator.
Over the years he has learned that he was from fairly rich upper class family and never had to worry about living. His good manners and polite way of speaking have been taught to him ever since he was a little boy. He was supposed to be the next hair of his family mansion but when changed, he couldn't stay at his home town and headed on the road. He's travelled all over the world, even in France and Austria.
He has never had a mate but has often seduced young female humans to spend time with him and then hypnotized them to give him their blood willingly. Given his age, Killian often struggles with the modern technology. He can't drive a car nor use cell phone. But being a vampire it doesn't really matter since he doesn't stay in public.