---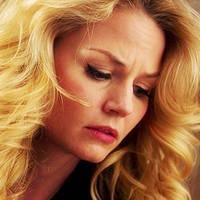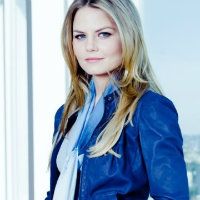 ◤
◥
«
"Something strange is going on in New Cresthill... Something not natural. And I'm going to find out... I WILL find out!"
»
⌠
Stranger in a Strange Land | 30 Seconds to Mars
⌡
Fᴀᴄᴇ Cʟᴀɪᴍ ◆ Jennifer Morrison ❘ Pᴏʀᴛʀᴀʏᴇᴅ Bʏ ◇ Scar.-
Dɪᴀʟᴏɢᴜᴇ Cᴏʟᴏʀ ◆
#9e0650
◣
◢
|Full Name|


⌊Shane Dawson⌉




|Alias(s)|


⌊Shane⌉
⌊Sheriff Dawson⌉




|Gender|


⌊Female⌉




|Age|


⌊Twenty-Seven⌉




|Race|


⌊Human⌉




|Sexuality|


⌊Heterosexual⌉




|Nationality|


⌊American⌉







|Personality|



Shane is known to be one of the more understanding and accepting of the cops in Cherry Blossom, which explains why she is the Sheriff. People search out Shane for guidance, advice and help because she does whatever she can in her power to help the people of her town. Shane tries to see the good in everyone, which sometimes can make her trust others easier than she should. Although Shane tries to see the best in everyone in Cherry Blossom, she doesn't give second chances very often and so it's something to cherish when given another shot, and if by some chance that person messes up their second chance, Shane's calm and friendly nature vanishes, and any hope of friendship with her is gone.

Shane is a naturally curious being, wanting to find out all that she can and solve any issues or mysteries that arise, which is why she is so curious about the new disappearances and murders that keep arising in the town. Being the smart person she is, she isn't naive and believes it is completely possible for there to be supernatural situations being her understanding in the town. Believing in the chance of supernatural beings in Cherry Blossom has made her the talk of the town recently, because she isn't scared to come out and say what she thinks is really going on. People who don't agree with her start to wonder if she is a good candidate for Sheriff anymore, while the citizens that agree believe that she is the only one suited to protect this town.

Although Shane tends to be more friendly and warm towards the people of her town, she likes to keep her distance from others and usually is more of a loner. Having no family and no one she really calls a friend, she keeps her emotional attachments minimal if she can, especially with the increasing number of deaths that are plaguing the town. Shane is scared of letting others too close to her because she doesn't want to lose them like many other members of the town. Just because she is distant from others, doesn't mean it's not possible to get close to her, she just prefers to keep others at bay for their own safety. Shane worries that her new curiosity into the deaths and possible supernatural occurrences might put a bullseye on her head or anyone who gets close to her.


|History|



Shane was born and raised in Cherry Blossom, and although many others raised in the town have come and gone she never had the heart to leave this small town she calls home. Shane was the Sheriff's daughter and was the girl next door that was friendly to just about everyone in town. Growing up she was a Daddy's girl and a major tom boy, who'd rather spend her days going hunting or fishing with her Father rather than playing dress up or dolls with the other girls in town. When she used to go out on their hunting or fishing trips her Father would tell her old folk tales about the town and how all these supernatural creatures used to inhabit it. He told her how a few decades ago they all left, and the town was peaceful, but one day they'd return. Shane would hear the same story every time they went out together, it was her favorite story.

When Shane was 18 and about to graduate High School, her Dad took her out for a celebratory hunting trip but this particular trip was the last one she'd ever have with her Dad. When they were walking through the forest, her Dad telling his old tale as usual, something wasn't right that day, there was something else in the woods with them that day. Shane can hardly remembered what happened, but something came out of the shadows and attacked her Father right before her eyes, tearing chunks of flesh from his bones and leaving him to die and bleed out before her eyes.

Seeing her beloved Father die in her arms traumatized her. She barely graduated High School, her consolidated GPA over the years was the only thing that saved her plummeting grades from causing her to not get her diploma. Shane was supposed to go halfway across the country to go to study to become a doctor but since the loss of her Dad she lost all interest in leaving the town or even going to school. It wasn't until a couple more years had passed that Shane, still grieving his death decided to follow in her Father's footsteps and enlist in the police academy. Being a natural, she advanced through the academy and became a deputy faster than any other cadets that enlisted with her. Finding being a Police Officer and helping others that need it to be her true calling, Shane quickly adapted a love and passion for her new path.

When Shane was 25 she was one of the top officers in the Cherry Blossom Police Department, she was signed on as one of the main officers in one of the largest cases the town has seen since the murder of her Father. A missing persons case about 2 children that were abducted from a park, never to be seen or heard from again. The case spread the span of over a year, but finally she was able to solve the case. After an endless trail of clues that were quickly followed by dead ends, Shane was able to track down the abductor somewhere in Oklahoma with the 2 children still in his custody. After arresting the captor, she returned the children to their parents which made her a hero amongst the towns people. The citizens were so thankful for her work that during the next election there was a unanimous vote for Shane to become Sheriff of the Cherry Blossom.

Since her election, Shane has helped protect Cherry Blossom and it's citizens. She eat, sleeps and breaths her job not paying much mind to free time, friendships or romance due to the simple fact that she has a fear of ever getting close to another person because she doesn't know if she could handle losing someone else like she lost her Father. Ever since the rise in murders in the town, Shane has had a nearly obsessive work ethic, determined to find the source of the strange occurrences. Although she is still fueled by the supernatural death of her Father, she has no intention of killing or harming anything that might not be quite human. All she wants is answers... And she'll get them.

---