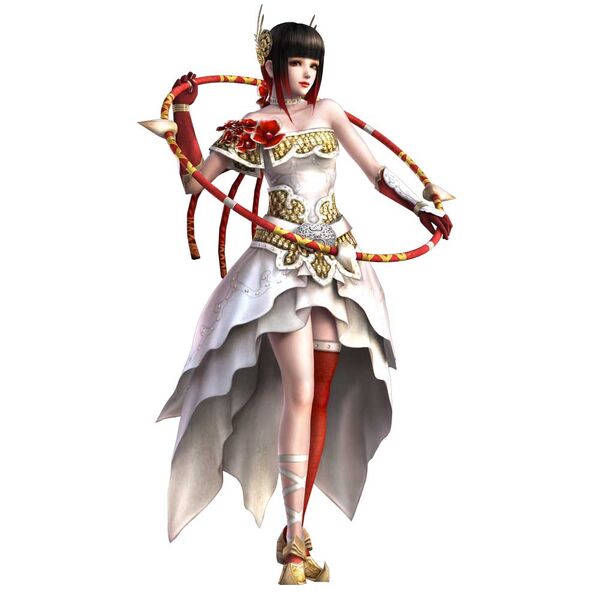 Name:
Scarlet Rose
Chinese Name:
Wong LiQiu
Role:
Huang Kingdom-Princess
Age:
23
Fighting Style:
Her style is highly influenced by variations of ballet. The many turns and twists of her body have the blades of her weapon echo to her every movement. She rarely fights, however.
Weapon:
Ring of Thorns
A hula-hoop shaped weapon with four thorns/blades wielded. This weapon was hand made by one of her father's precious blacksmith. It was do desirable that the Emperor even paid double to him.
Appearance:
Her height is relatively short for her age, standing at a mere 5'2", and weighing really slim.
Personality:
Out of all of the Emperor's most precious children, LiQiu is the most roughest one. She is quite shy, and is never passive about her feelings to others, including her family. Being born from a concubine, she feels that her step-mother/The Empress despises her presence, but that isn't the case.
History:
Wong LiQiu is proclaimed as one of the outcast of the royal family, because she was born by one of her father's older concubines, who died at the birth of LiQiu. LiQiu had spent most of her life in the kingdom, dancing around an area only to herself.
The Emperor had treasured her with gifts, much like the other children. Her weapon, for example, was created when she was at age 12. She would play with her weapon occasionally on her own.
During that same year, her father and the Emperor of Zi Kingdom were planning on an alliance, and they used this by marriage, arranging her with a Zi Prince, who was years older than her. As it turns out, this arrangement of the two evolved into a romantic relationship. The next year, however, was a problematic one as the Emperor's later became enemies, but LiQiu and her husband still loved each other, and felt that nothing will ever stand in their way, except an invasion of the Zi Kingdom, also ending with her husband's death. After that, she had never been the same.