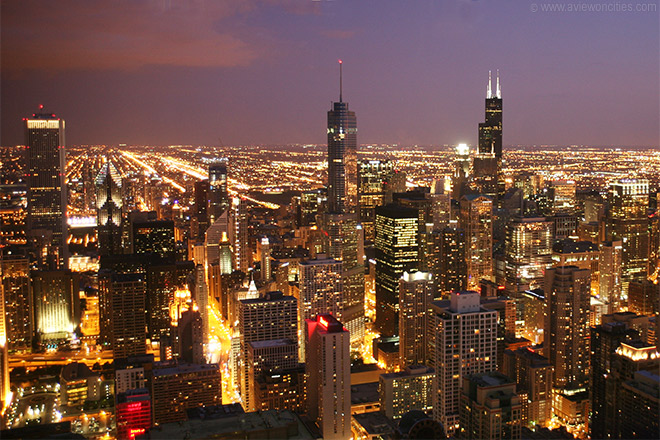 Chicago, Illinois, is one of the most prosperous cities in america and also one of the most dangerous. There is an estimate that at least 1104 calls that report to 911 operators in Chicago and everything is on the line when those lines are connected. 911 operators are the eyes and ears of the city in distress. Your job is effect the crime of this poor unfortunate city and its people who live inside.
Character Options:
911 Operators
"Public safety dispatchers" (also known as emergency dispatchers, Telecommunicators or 9-1-1 dispatchers) receive calls from individuals who need assistance from Firefighters, Police Officers, and Emergency Medical Services. Once information is obtained from the caller, these dispatchers activate the services necessary to respond to the nature of the call for help. Dispatchers are an integral part of the organization's success. According to the U.S. Bureau of Labor Statistics, about 10% of all dispatchers employed in the United States in 2004 were public safety dispatchers.
Police Officers
A police officer (also known as a policeman/woman, police agent, patrolman and constable in some forces, particularly in the United Kingdom and other Commonwealth nations) is a warranted employee of a police force. In the United States, "officer" is the formal name of the lowest police rank. In many other countries, "officer" is a generic term not specifying a particular rank, and the lowest rank is often "constable". In many other countries there is no such title as "police officer", as the use of the rank "officer" is legally reserved for military personnel only and thus not applicable. Police officers are generally charged with the apprehension of criminals and the prevention and detection of crime, protection of the general public, and the maintenance of public order. Police officers may be sworn to an oath, and have the power to arrest people and detain them for a limited time, along with other duties and powers.
ctOS Responders
ctOS (Chicago's Central Operating Systems) controls everything going on with Chicago, from Traffic Lights to Security Cameras and Bridges too, ctOS has a grasp of all of this. Including police scanning. You as a ctOS Responder can detect the report of an intense crime going on anywhere in the area of Chicago. You can send Police to that direct location, so long as the line stays open and the criminal doesn't speed off outside of Chicago too far. This may be considered one of the world's most reliable and remarkable form of OS's anywhere and has a reputation for being... too protective. But rather than focusing on that, people are worried about the sudden missing wedding ring from their purses.
Damsel/Victim
Not much to say here...
Criminal/Suspect
Someone who is the relating to, or involving in, crime as an activity. That's it, black and white. Doesn't even matter if it isn't that big of a crime, whether it be you stealing power from the apartment beside you or resisting arrest.
So... what are you gonna do with Chicago?
1: There are only five categories of characters. 911 Operators, Policemen, ctOS Responder, Damsel and Suspect/Criminal.
2: Time is of the essence in this RP as these are going to be literal emergency situation, making this RP very active. If you cannot answer in time to a certain situation, then it will be too late to deal with the crime.
3: Keep each others crimes/timelines from crossing each other. It makes things... complicated.
4: There is an order to everything, including crime. If you do not plan your crimes correctly, you might just get caught before you can start.
5: The GM took two years of criminology classes so it might be difficult to get away with a crime. Implying yet again, be careful in committing your crimes.
Taking place in...
0 posts here • Page 1 of 1
0 posts here • Page 1 of 1
Arcs are bundles of posts that you can organize on your own. They're useful for telling a story that might span long periods of time or space.
There are no arcs in this roleplay.
There are no quests in this roleplay.
Here's the current leaderboard.
There are no groups in this roleplay!
Welcome home, Promethean. Here, you can manage your universe.
Arcs are bundles of posts from any location, allowing you to easily capture sub-plots which might be spread out across multiple locations.
You can create Quests with various rewards, encouraging your players to engage with specific plot lines.
Settings are the backdrop for the characters in your universe, giving meaning and context to their existence. By creating a number of well-written locations, you can organize your universe into areas and regions.
Navigation
While not required, locations can be organized onto a map. More information soon!
There are no groups in this roleplay!
By creating Collectibles, you can reward your players with unique items that accentuate their character sheets.
Once an Item has been created, it can be spawned in the IC using /spawn Item Name (case-sensitive, as usual) — this can be followed with /take Item Name to retrieve the item into the current character's inventory.
Give your Universe life by adding a Mob, which are auto-replenishing NPCs your players can interact with. Useful for some quick hack-and-slash fun!
Mobs can be automated spawns, like rats and bats, or full-on NPCs complete with conversation menus. Use them to enhance your player experience!
Current Mobs
No mobs have been created yet.
Locations where Mobs and Items might appear.
You can schedule events for your players to create notifications and schedule times for everyone to plan around.
Add and remove other people from your Universe.
The Forge
Use your INK to craft new artifacts in Chicago PD. Once created, Items cannot be changed, but they can be bought and sold in the marketplace.
Notable Items
No items have been created yet!
The Market
Buy, sell, and even craft your own items in this universe.
Market Data

Market conditions are unknown. Use caution when trading.

Quick Buy (Items Most Recently Listed for Sale)
Newest
Trending
Most Followed
None
Discussions
Topics

Replies
Views

Last post
Most recent OOC posts in Chicago PD
This is the auto-generated OOC topic for the roleplay "
Chicago PD
"
You may edit this first post as you see fit.