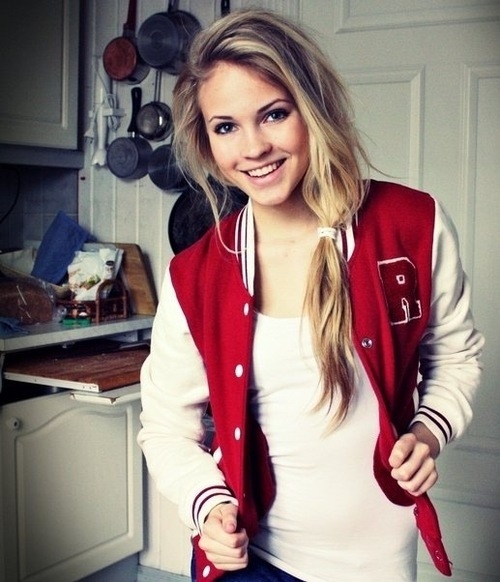 Name: Riley Andrew
Age: 17
Gender: Female
Hair Colour: Blonde
Eye Colour: Blue sometimes gray
Skin Colour: Tan
Weight: "120 pounds"
Height: "5'6
Usual Attire: Mostly just any clothes she has in her closet with her Red Varsity Jacket that has an R on it for 'Riley'
Power:Copy Car
Likes: Her cat, Basketball, playing football and soccer, drawing, playing her guitar, taking pictures, filming stuff, going on road trips, hanging out with friends, going on her computer, food, sleeping, going for walks, playing video games, having alone time and a bunch of other things.
Dislikes: Losing, Being wrong, being late, forgetting stuff, the rival school, having a B in class, not playing as a team, discrimination, and bullies.
Birthday: Birthday: May 14th
Birth Place: New York
Personality: Riley is a very kind person, but break her heart, she will flat out kick your ass. She isn't afraid to tell you what's on her mind and she tends to keep the people she loves out of trouble.
History: Her parents and 4 way older brothers lived a normal life in middle class. Until one day their was an burglary that killed the youngest brother Zack who was 16. She was 6 at the time and he use tell her she could do anything and prove people wrong who say other wise which is the reason she joined the football team. She joined because because some punk said she couldn't so she proved them wrong and has a starting position for wide receiver. She is also the star player in basketball, and is an center in soccer