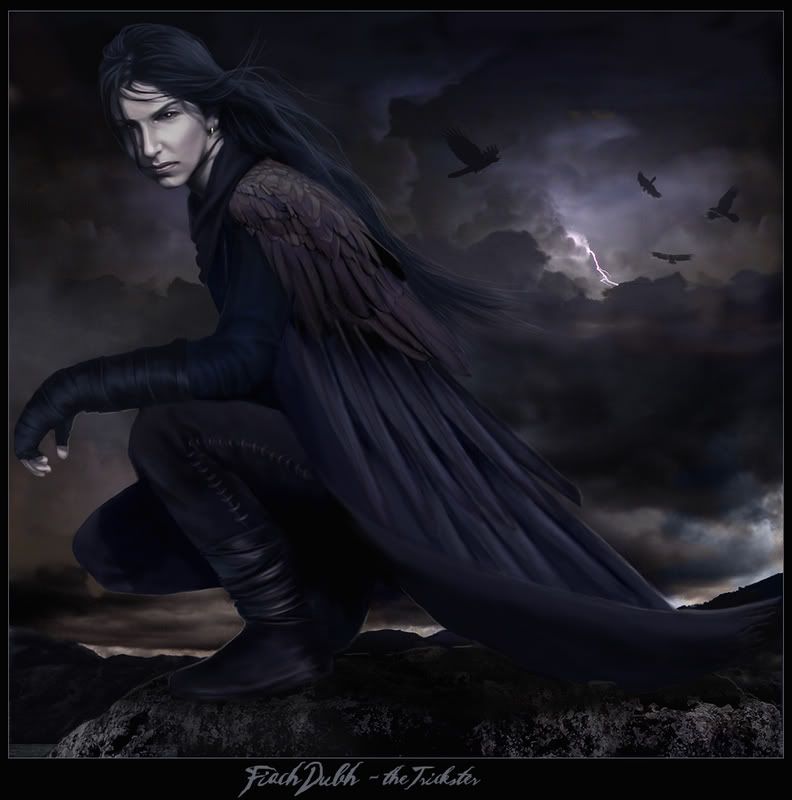 Name: Aubriano del Toro (A-Oh-Bree-Ano dell Tor-rho)
Alias: The Liar
Gender: Male
Height: 5'11''
Weight: 153 lb.
Age: 26 years.
Species: Human
Caste: Human Outcast
Aubriano is a medium height human, mesomorphic in build and has long flowing black hair. He walks and talks like a noble but isn't, at least now. He wears a black scarf, and dark blue shirt and pant. Usually he wears his cape, a long black rectangular piece of black cloth on which crow feathers are quite masterfully attached.
Personality:- Being treated as like upperclassman, he has picked up many bad habits. He is prideful, obnoxious and a hypocrit. He is a spendthrift, which considering that he is now an outcast -a wanderer whose clan died ten years ago- is a bad thing. Though after years of toiling he is no longer as prideful, he has picked up that habits. Lying, distrust and lack of sympathy guide his shenanigans now. He has learned that because he is an outcast, working together does work well in these parts. He is always serious making it difficult to detect his lies.
Equipment:- He only has a small butter knife. He was trained to fight when he was a kid but lack of use of these skills had made them rusty. He can win against most peasants in a hand to hand fight but anything more skilled, or larger and defeat is certain. He can usually talk his way out, those it doesn't always work.