Isadora Fireheart

Age:
Looks 19 but is actually older (not that she shares her age with anyone)
Appearance:
When ready for her act she dresses like a Gypsy.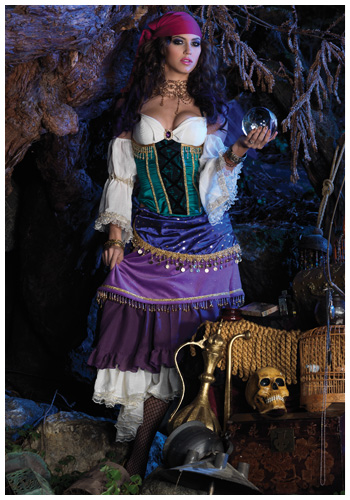 She tends to just wear jeans or other simple causal "normal" clothes whenever she
isn't
performing. She is tall for a woman, almost six feet (all legs), and she is very beautiful. She has long dark hair that waves down her back, and her eyes are actually two different colors.
She is also a werewolf, which is to say she can shift into a wolf when the moon is out. She has a dark coat much like her hair.