Full Name:
Jesse Theodore Hall
Nickname:
JT
Age:
25
DOB:
December 18th
Sexuality:
Heterosexual
Hometown:
Jesse was born in an area of the Bronx, in New York City. His mother struggled with substance abuse issues throughout his childhood, and he was removed from her care for fives yeas, between the ages of five and ten, all of which he spent with his grandmother in Florida. His mother regained custody of him when he was ten, and he moved back to the Bronx at that time. When he was twenty, he moved into the borough of Manhattan and has been living there since.
---
Positive Traits:
Humorous, Sociable, Perceptive, Thick-Skinned, Independent
Negative Traits:
Short-tempered, Provocative, Unfiltered, Deceiving, Immoral
Personality:
Jesse is the kind of guy who will ride or die for his friends and family. Even though his mother and father weren't picture perfect parents to him, he still regularly gives them money when he can, if they need it, and he keeps in contact with both of them. He believes that family is the most important thing in the world, and even though he's not looking to start a family of his own any time soon, he knows that when he does, that he's going to be the best damn father in the world, just because he values family that highly. His friends feel that loyalty too, though it is important to distinguish that while Jesse is a strong ally to his friends, he does have a mind of his own. He doesn't rely on his friends' approval or opinions in order for him to shape his own decisions and opinions, and likewise, he doesn't feel like he always needs to agree with his friends just to be a good friend. He speaks his mind, and always stays true to himself, but always looks out for his friends while doing so, and yeah, if a fight were to break out between a stranger and a friend and Jesse knew that his friend was in the wrong, he would still physically defend his friend in that moment, even if he expressed his distaste later on. He's not high maintenance, and because of his roots, is a pretty simple guys. He would be just as happy sitting in a sports bar, or a friend's living room, watching a football game and eating takeout, as he would be in some overly-hyped up and expensive club. That's not to say that he's not into partying or down for a good time like that, but he doesn't
need
that to have fun. In most situations, it's easy for Jesse to take things as they come, and go with the flow of things.
One of the flaws that he's well aware that he possesses, is his lack of motivation or drive in his life. He's not sure about what he wants to do with his future, career wise, romance wise... or anything-wise, really. He's been at a standstill for a while now, where he's kind of just gliding through life without any set goals or aspirations, and it bothers him. He feels lazy, and wishes that he had more drive to go back to school, or to pursue a more specific career goal, but he's gotten so comfortable with where he is, that he just doesn't care anymore. His short temper is another flaw of his, and can often result in him becoming abrasive, and sometimes even aggressive when he's pushed far enough. Though for the most part, Jesse is as friendly as they come, he can get into moods where he comes across as nothing short of a condescending, smart-mouthed asshole. He possesses a dark sense of humor, and coupled with his need for control, he definitely possesses the ability to rub people the wrong way. Additionally, he has a very selfish side to him, that can allow him to act immorally, and downright horribly, without feeling guilty at all, if he thinks that it will benefit him in any way. He's witty and possesses a lot of character traits that make him easy to like, but that darker side of him is certainly present, even if not everyone sees it.
Likes:
Power, sex, tattoos, hard liquor, money, his grandmother, NY Giants, NY Yankees, desserts and sweets (especially chocolate), video games or any sort of leisurely competition, working out
Dislikes:
Coffee, pork, Valentine's Day, mushrooms, harsh jail sentences for non-violent drug offenders (even though that doesn't apply to his father's case, he just dislikes the general idea of it), hard drugs and watching his mother struggle with them, flavored vodka, golf, meaningless chatter
---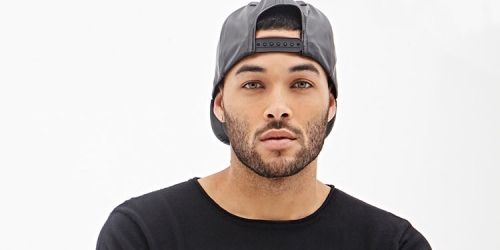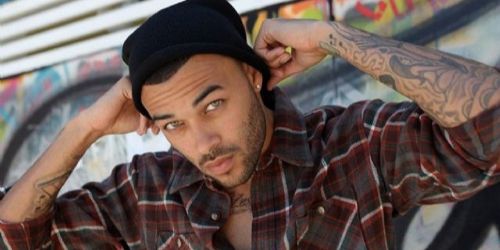 Background:
Although Jesse's father was present in his life at times, he considers himself to have been raised in a single parent household. He was born to
Lisa Ivanov
, and
Donovan Hall
, when Lisa was only nineteen, and Don was twenty-five. They weren't in love, and honestly, had only known each other for a few months before Jesse's conception, as Don had become Lisa's new dealer after her first one was arrested for sales charges. Neither of his parents came from money, but unlike Lisa's, Donovan's parents were willing to accept the idea of their child having a baby. They were the ones who provided Lisa with much of what she needed to prepare for having a baby, once her mother kicked her out of their apartment in Brooklyn, and she was forced to move in with friends in the Bronx. The idea of being a father scared Don, though, and he wasn't around as often as Lisa wished he was, during her pregnancy, and in the three years following Jesse's birth. His parents were the ones who gave her money when he retail and bartending jobs weren't bringing in enough money. However, when they found out that much of that money they were giving her was going to her growing crack cocaine addiction, they refused to help further with money either. They still did everything they could to help their grandson in the form of babysitting, and sending food and diapers back to Lisa, but they couldn't do much more than that. When Jesse was three years old, his father was arrested for an array of charges related to a drug deal gone back, and was sentenced to thirty years in prison. Two years after that, his mother was arrested for a minor drug charge, which ended up forcing her into rehab. Jesse moved in with his paternal grandparents then, and then relocated with them to Florida when his grandfather had a stroke which required care that would be provided better in Florida. He spent the years between five and ten in Florida, and actually was a flourishing and happy child here. He started playing football, and did well in the sport, and did decently well in school. His grandfather passed away when he was eight, though, and when he was ten, his grandmother suffered from a stroke of her own, which landed her in a nursing home. At that point, his mother claimed that she was committed to being a better mother, and was able to regain custody of him. Moving back to New York wasn't something that he detested, but it definitely allowed him to fall into bad habits as he grew older.
He was into drugs and alcohol throughout high school, but managed to stay out of any major trouble. He graduated from high school when he was eighteen, and soon after graduation, passed the exam to become a New York City Sanitation Worker. Becoming a "garbageman" was never his dream as a child, that was for sure, and even when he applied, he saw it as a temporary job, something that he would do for a year or two before figuring out what he really wanted to do for a living. However, he became comfortable with the job, and to many people's surprise, the pay wasn't horrible either. It's been seven years since he started with the department, he's now considered a supervisor in his zone, and adding in the typical amount of overtime he'll get each year, it's safe to say that he's bringing in only a little bit less than ninety grand per year. In Manhattan, that kind of money isn't anything too special, but for a kid who grew up below the poverty line, he couldn't ask for much more. He moved out of his mother's apartment when he was twenty, and moved through apartment buildings until finding the one on West 14th Street seven months ago.
Occupation:
Supervisor in the NYC Sanitation Department
---
Appearance:
Jesse stands at 6'1, and has a toned, athletic build. He works out regularly, and his job is a physical one, so it's no wonder that he isn't overweight and out of shape. He takes a lot of pride in his body and his appearance, and though he's not a "pretty boy", he likes to make sure that he looks sharp all of the time. He normally rocks scruff on his face, and he's never ashamed to show off the array of tattoos that he has on his body. One of his more striking features are his light green eyes.
Face Claim:
Don Benjamin
Hex Code:
#a63335