IZABELLE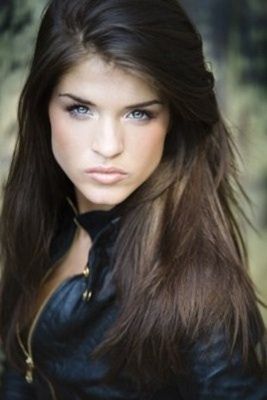 Name:
Izabelle Fray
Nicknames:
Izzy, Belle, Flick
Race:
Lusse. The Lusse are a female race and have many similarities to vampires and the fae. The Lusse are strong and fast and typically beautiful and have magical ability based around the elements. The race are mainly female and lure in their prey through flirting or a simple trap. The Lusse are rare species and are known to go months at a time without food or drink. They have evolved to survive but they are endangered species.
Faction you belong in:
the Hollow
Age:
19 (Actually around 190)
Description:
Izabelle is normally bitter and quiet until an attractive guy is on the scene but that is typical for any Lusse. She is easily amused but hard to impress and she prefers rebellious people to goody two shoes. She hates snobs and geeks and has a thing for disposing of them if they irritate her enough.
Izabelle doesn't need much of anything, she just needs to know that she can breathe but she gets tired and she gets weak at times when she's gone over a couple of months without food. She's never fallen in love or depended on someone on else in case she becomes weak...not since the first time anyway...
Likes:
-The quiet
- Reading
-Fighting
- Being unique
-Lemon based foods
-Dance and Music
Dislikes:
- Snotty, Snobby or geeky people
-Losing
-Being weak
-The thought that in a thousand years time she'll just drop and disappear into a flurry of black butterflies.
Weaknesses:
Being a rare species means she has few natural alliances so she has to spend time working on her skills so she can be her own ally.
Hobbies:
Dance and combat
Magical Abilities and Skills:
Control of the fire element and persuasion.
Weapon:
Skorpian Machine Pistol and a long thin whip.
History:
Her mother died in childbirth so Izabelle never knew any other Lusse but she never cared. She was brought up by a vampire whom she beat with a whip and paralysed when she ran away to be a free person. She lived alone from the age of thirteen hiking around and wrestling for money until she was old enough to do as she wished by force. She doesn't desire to meet others of her kind and simply flits about from place to place taking her prey with her.