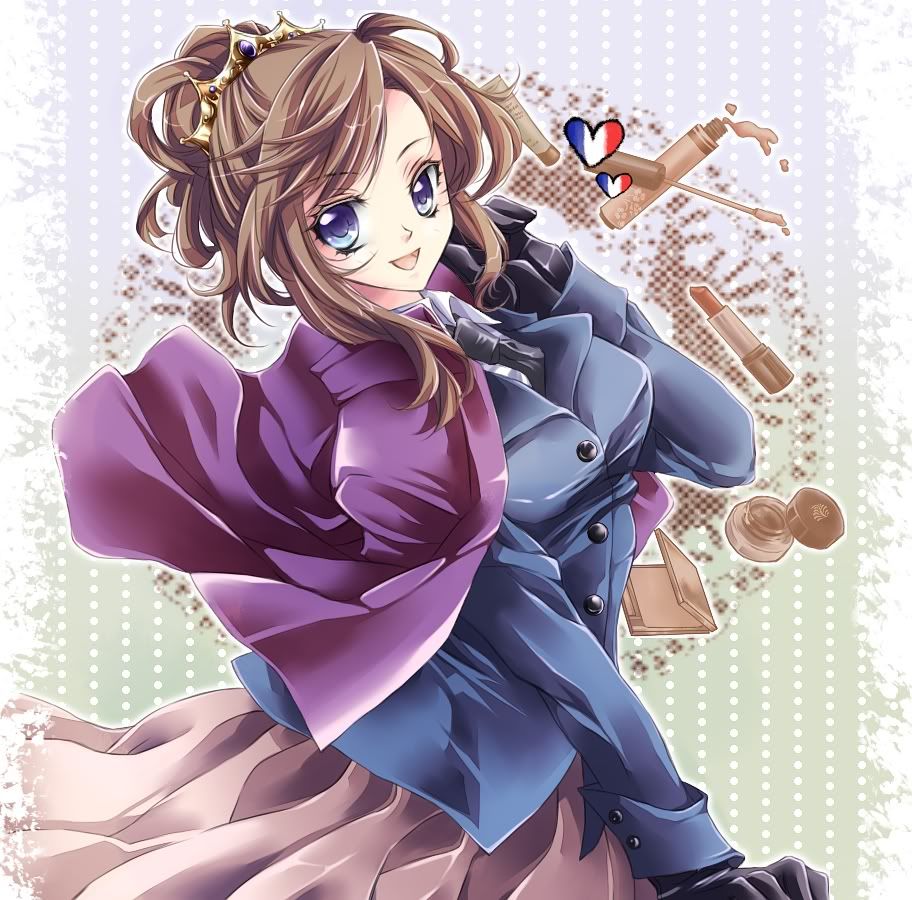 Name:
Aimee Moreau
Age:
18
Gender:
Female
Race:
Angel
Personality:
Aimee is not easily angered, except when one insults France, or her cooking. She often tries to hide she is an angel, and will attempt to change the subject when one asks.
Aimee daydreams a lot, and has never been in a serious relationship, but will give good love advice. This young angel considers herself to be pansexual and believes love to be everywhere. Aimee is usually flirty and is rarely seen without people around her, asking for advice.
Bio:
Aimee was born in Heaven, but soon after an incident involving some demons being let into the gates, her parents were thrown out and Aimee was raised by a human priest in France. Soon after she turned five, the priest died and she was sent to live with his sister, an alchoholic and a drug addict who wanted nothing to do with the child. After some deals made with shady men, the child was sent here. Her aunt visits Aimee on special occasions to bring gifts, but is otherwise not at the academy.
Aimee usually wears a purple cloak she found when she was five, after the priest's death. She wears it to honor him, and found it while her aunt was throwing things away. The purple cloak is in really good shape, despite how long it has been around, as Aimee usually fixes it up every day by using thread and a needle.