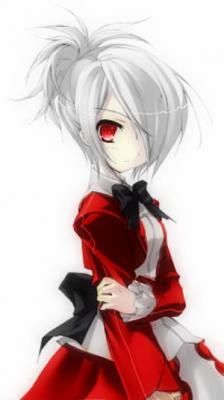 Name:
Rosaline Thorne
Age:
5
Gender:
Female
Race:
Demon
Personality:
Rosaline is shy, and won't talk unless she knows you and trusts you. She doesn't get angry easily, and is more often sad or scared than angry. Also, she gets panicked easily when away from Glandur Moonbow, as she views him as an older brother. Despite not talking to anyone, she is extremely intelligent for her age.
Bio:
Rosaline was orphaned at 3 due to a man her family owed money to killing her mother and father. He took the young girl from her bed, used medicine to knock her out, and drove off with her as payment, because her family didn't have enough money. When she woke up, he taunted her about her parents, and eventually raped her. Soon, he grew bored of her, and left her in the woods. She managed to escape to the academy, but was extremely malnourished and had to be treated immediately.
She was in the infirmary for a year because of how traumatized she was. Afterwards, she refused to talk to anyone, and was teased constantly for it, along with how tiny she was. The teasing ended when Gladur helped her and currently he is the only one she feels she can trust.