Name: Mega Man X
Nickname(s): X
Age: 17
Birthdate: September 8th
Theme Song:
Fight! X
Weapon: X Buster, variable weapon system
Nationality: Neo Arcadia
Appearance: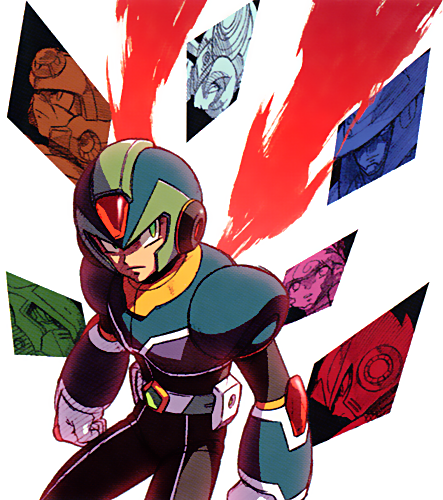 Personality: A Pacifist at, but has come to the realization that He must fight in order to achieve peace. X fights for justice and peace in the world between humans and Reploids. Because of his want for peace, he is often conflicted in battle and confused as to why he has to fight to obtain peace in the world.
History: Was the last creation of Doctor Light. He was created with A.I system that allowed him to think, feel, and act on his own, but the Doctor sealed X away for fear that the robot would be a danger and performed test to analyze X's behavior. It took one hundred years and Doctor light never saw his Creation finished. The Doctor that found X went and built robots in similar ways except for the rigorous testing, causing some to turn into violent Robots that were deemed Mavericks.
Video Game(s) She/He is From: Megaman X series