Supernatural Beauty
---
---
"I can't help looking this amazing."
---
---
---
---
Full Name
Yui Kyoko
Nickname/Alias
Yui-hime is a common title from boys in the school
Age
16
Gender
Female
Sexuality
Straight
Relationship Status
Single
---
---
---
---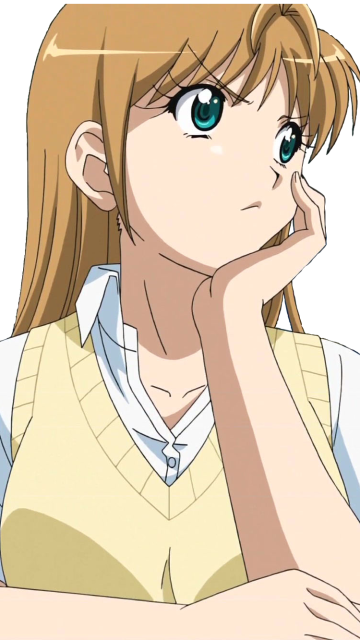 Height
165 cm
Weight
48 kg
Eye color
Green
Hair color
Light Brown
Skin Tone
Pale
Build
Small and somewhat busty
Everyday Clothes
Modest clothing, usually something pink or purple
Other Physical
Yui's ears are pierced.
---
---
---
---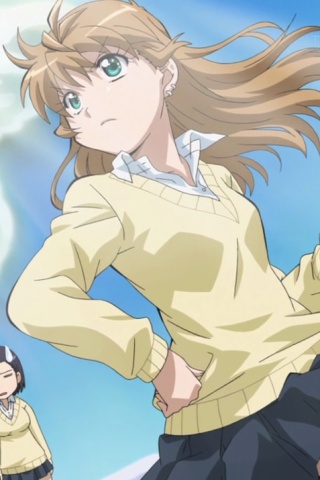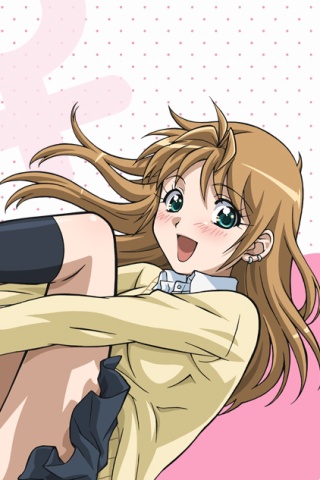 Habits
↳
Stuttering
| Yui tends to stutter when she's nervous or excited.
↳
Skipping
| Instead of walking, Yui will normally skip.
↳
Pacing
| When she is thinking, Yui will pace.
Likes
☑ Books
☑ Animals
☑ Bright Colors
☑ Modesty
☑ Food
Dislikes
☒ Too Much Attention
☒ Her Gift
☒ Dark Colors/Black
☒ Grape juice
☒ Homework
Flaws/ Weaknesses/ Fears
✗ Insecurity | Despite possessing Supernatural Beauty, Yui is very insecure. She feels that people only look at her on the outside and they'll never see her for who she truly is.
✗ Arachnophobia | Yui is terrified of spiders to the extent that she will faint if confronted by one.
✗ Daydreaming | Yui has an overactive imagination and tends to daydream and drift off at the most inappropriate times.
Crush
Class Geek (she'll never admit to it though)
Personality
Despite what people probably think, Yui is not actually all that interested in dating people. She puts on a facade of a girl interested in every guy, but there is only one guy she really has a crush on. She can sometimes act a little bratty. Yui never wanted to have her gift and detests it. For a long period of time, she tried to look ugly, but it just didn't work. So, she changed. She went from the shy girl trying to hide her face to a girl that pretended to embrace her beauty. She's never actually date a guy, but she flirts. She flirts with every guy in the school but her crush. She acts like she loves all the attention. She pretends that all she cares about is being in spotlight. She makes people think that she wants to be seen, she wants everyone to fawn over her and call her "princess" and give her everything she wants. SHE DOESN'T!
In actuality, Yui is a girl that just wants to be another face in the crowd. She is lonely and scared to get close to people that will probably just use her. She wants someone to see her for herself and not just another-albeit supernaturally-pretty face. Unlike most people, she wishes she could hide and be invisible. It's impossible for her though. She can't just be another person walking down the street. On the inside, Yui is just like every other girl. She is kind and caring. She hates confrontation. It actually took her
years
to not freak out when she was given too much attention. She actually has a very low tolerance, but is able to hide it quite easily. She secretly dreams of becoming an author so she doesn't have to be seen. Yui doesn't want to be a person everybody loves for their beauty. She wants to be like every other girl.
---
---
Known Language(s)
Japanese and English
Opinion about ability
Yui does not like her gift in the slightest. She feels like it doesn't give people a chance to know the real her and she hates all the attention. She can remember one time when her mother took her to a fashion show. Her mother left to go to the restroom and the security guards thought Yui was a model. They threw her out in front of the entire crowd. The stares, the attention focused solely on her. It was too much. She broke down sobbing until her mother got her off. Another time, she had almost been kidnapped and would've been if her crush hadn't have saved her. She doubts he remembers it, but she fell in love with him because of that.
Family
Yui lives with her single mother in a two room apartment. She doesn't really talk much about her father, but from what people can understand, he left when Yui was younger. Yui also has a younger half brother that she is actually quite close to despite him living on the other side of Japan. Her grandparents visit, but she isn't really close to them and both of her parents were only children.
Yui's Mother
---
---