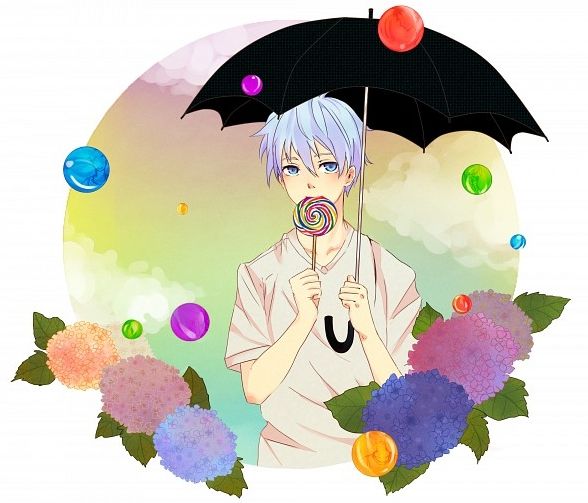 ---
---
Name:
Leonard Arin Denn
"Honestly, just call me Leo or Arin."

Age:
Sixteen
"Not too old, and not too young!"

Role:
Male Number Five
"Mmmmmmmmambo!"

Gender:
Male
"Just look at these guns, so manly!"

Height:
6"8'
"Mama told me the milk would help!"
...
"It helped too much."

Weight:
220 lbs.
"I'm more on the lean side, if you're wondering."

Oddities:
Despite his height, Leo tends to curl up constantly in wherever he can manage, otherwise, he likes giving random people
piggy back rides and picking really short people up, especially children. He also has a piece of sweet food on him at
almost all times, like candy or a piece of wrapped up cake.
He's been scolded multiple times for such things but doesn't show any sign of stopping.
Another thing is that he sometimes talks like a child, although the message could be totally dark or sarcastic.

Nationality:
(1/2 German) + (1/4 Japanese) + (1/4 Filipino) = Leo!

Sexuality:
Pansexual
"People are pretty much all the same, I really don't base love on gender."
(honestly he's going to be oblivious or at least trying to ignore most advances, so you're going to have to be persistent.)

Romantic Interest:
He doesn't really think about love too much, but that may change~
//HINT HINT

Job:
Leo works part time at a bakery and a video game store, and he's both equally enthusiastic about both, as
they represent his passions in life.
He'll occasionally help out his mother at a daycare.


---
---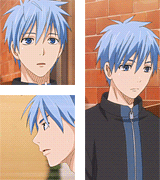 ---
---


Likes:
(Sweets) - (Shorter people, which is about everyone) - (laughter) - (Music) - (Fruit) - (The cold) - (Autumn) - (smiles)
(Holidays) - (Parties) - (Children) - (People in General) - (trust) - (Video Games) - (Sarcasm, honestly it's all he speaks nowadays) - (puns)

Dislikes:
(Anger) - (His past in elementary and middle school) - (romantic advances, although he's open to them I guess) - (disease) - (Lies)
(Things he doesn't understand) - (emotional masks) - (Summer) - (Narcissism)

Fears:
(Death) - (Disease) - (Loneliness) - (Being hated)

Talents:
(Really likes arcade and console games) - (Is pretty athletic, and was in a few sports before A-2) - (Is a really good, practiced liar)

Flaws:
(Does not how to do a math at all) - (Doesn't know when to tell the truth and when to lie) - (his sense of justice is a bit skewed)


---
---
---
---


Bio:
TBE

Other:
TBE

Family:
"Mother" - Mihiko Koyouta
(A day care lady, and an independent artist and baker. Aged 45.)

"Father" - Reynolds Denn
(A distant man who works with his wife in the bakery. Aged 50.)

Younger "Sister" - Aaron Denn
(One half of a set of twins, fairly tomboyish. Aged Ten.)

Younger "Brother" - Micheal Denn
(The other half of the twins, likes to play sports with Leo. Aged Ten.)


---
---

---
---


Character Thoughts On Others:
To be added as story progresses


---
---

---
---


Theme Song:
TBE