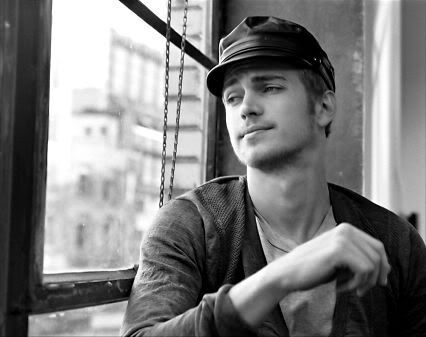 ---
---
"I give you general facts which make you think you know me."
---
---



Age:
23 years old "And I'm not getting any younger."
Gender:
Male
Sexual Orientation:
Heterosexual "I've explored some things, but it all comes back to the boobs."
Number and Code Name:
Number One, the Gunman "It's funny how that number always gives so much importance to things that don't have any."






Weapon:
Mathias carries a .47 magnum which is quite handy. He can hide it easily and pull it out whenever he wants. But he also keeps his precious Desert Eagle which he calls his fun gun because it comes with a scope, a laser and a lot more power. (I hope you don't mind the slight change. . .)
Power:
Enhanced Speed. "It's not the basic 'run fast' shit you're thinking." Mathias's body is basically an engine, all he has to do is heat it up and he can go over 250 kilometers per-hour which is about 300 miles per-hour, but it's hard to attain that speed. Now since it's his body that heats and accelerates everything in his body, he can also apply the heat to an object or a person: make the object speed up and slice through anything, or make a person run as fast as him. But giving speed to something else cuts his high velocity capacity by the number of things he give energy to. The act of enhancing his body temperature to accelerate is a dangerous act in itself.


---
---
"Have you ever wondered if it is really possible to always like, dislike, agree or disagree with the same things your whole life?"
---
---


Side:
He sticks on the Cloud side for the most part, but his heart is with the Traitors. He's a bit undecided in all honesty.
Likes:
- Hats
- Smoking
- Playing with people's minds
- His guns
- Hand to hand combat
- Sleeping
- Eavesdropping
- Playing any sort of instrument
- Staying classy

Dislikes:
- Dull people, brutish people
- Spices
- Doing nothing
- Non-sugared drinks, it drives him crazy "How can you NOT put sugar in your coffee!"
- Awkward silence
- Having to explain himself
- Society in general


---
---
"How well do you think you can know a person based on their interpretation of themselves?"
---
---


Personality:
The words most used to describe Mathias are; aloof, sarcastic, and unpredictable. He's the guy you hate. His presence makes your stomach burn and your brain smoke because you're dying to punch him. He's pretentious as well as promiscuous. He's always challenging someone on their wits, their physical capacities and their reasoning. Basically, he's the perfect ass-hole.

But despite his way of making people angry and uncomfortable, he's a funny guy. He's often making jokes, dark jokes, but still jokes and he often takes situations lightly to make them easier to stand. He might seem insensitive at times but it's because if he takes things seriously he might explode into a fit of rage or fall to the ground crying. His way of dealing with pain and fear is to laugh about it. Sadly it comes with a price: makes him look like a total jerk and child.

He also has a very pessimistic vision of the world. To Mathias, humans are a lost cause, they never know what they want, who they are or what to do. He will often make a person feel terrible after a discussion because of all his questions that usually never have perfect answers. He has the spirit of a philosopher: Ask questions to obtain purity, but there are never answers to the questions so purity will never be found. He's dark that way. You could say that he's depressive, or childish, but he will just get angry and say, "I'm not depressive and I'm not a child, I simply have the courage to ask myself questions you wouldn't dare to approach."

Regardless of his terrible character and his lack of charisma, he is a kind man with many good sides. He listens to everything someone has to say and is very patient. He can sympathize with a person, but simply he prefers not to because it brings out his weak side. He always around if someone needs help, granted he will give a speech and annoy the person, but eventually he will be helpful. If you get to know Mathias, and if he starts to trust you, you might even find him to be a very beautiful person.

History:
Mathias didn't have a very special life when he was young. He was abandoned by his parents when he was very young. He can't even remember the faces of his birth parents, the ones that left him on a curb in the middle of the night, under the rain, freezing with only a sweater to keep him warm. It was like this, at the age of eight and a half, that he was picked up and trained day by day to be an efficient killer.

One of his teachers was this brutish, cowboy impersonating man. He would often bring Mathias to the shooting range and they would have long talks as they would fire at barrels of hay with targets on them. The man wasn't exactly gentle with Mathias, he would be very blunt about things and would often traumatize the young assassin in training. All of the questions Mathias asks today that piss people off and that seem to have no answer to, come from that cowboy assassin man. As Mathias grew older he would delve deeper into what is the purpose of man? Is there a good or a bad? What is the true meaning to a desire? The list goes on and on. With Mathias growing, the cowboy man could have longer conversations with him and they could have real fights where both would end up in sweat and aching.

Finally, it was time for Mathias to take his test to enter Cloud. The only reason Mathias was passing the test was because he didn't know where else to go and Cloud payed good money for assassins. Plus, if he were to join the Traitors he would always have to be hiding and it seemed like a lot of trouble, so he chose the simple path. His task was to kill a Traitor, he did not know the name or the face of the person, they just gave him a place and a time. When he got to the place, the man was on his knees with his hands tied and a bag on his face. Mathias was about to shoot when someone lifted off the bag revealing the face of the cowboy assassin man. Mathias was confused, hesitant and bewildered. He had never known that this man was a Traitor. Nonetheless, he whispered a 'sorry' and shot the man.

When Mathias finally got into Cloud he searched for them cowboy man and discovered that it had been a relative of his. The cowboy man was his uncle who had found Mathias on the street, brought him in for training, then found his heroin addict parents, killed them and came to watch over Mathias. Only a few months before Mathias had decided to join Cloud, his uncle had disappeared and was branded a Traitor.

Mathias still doesn't know if he did the right thing by killing his uncle to enter Cloud. He still asks himself for what reasons his uncle had left. Should he leave too? Or should he try to find out some dirty secrets while still being a part of Cloud? What had driven his cowboy uncle away?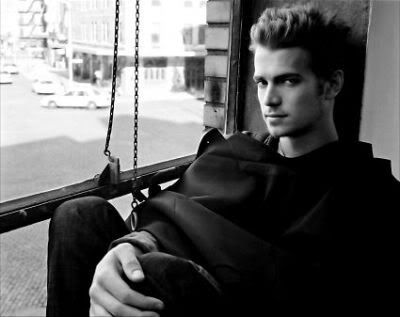 ---
---
Theme Songs:
Space Buddha – Mental Hotline
Black Lab – Say Goodbye
Domb – Tohubohu