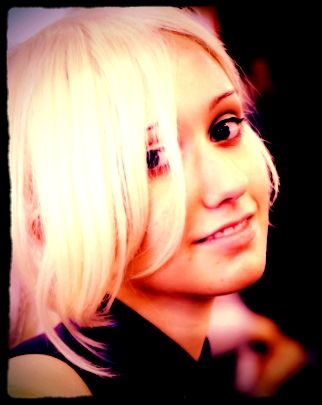 Female Angel 1
Amelia Finch
♀
"Only my close friends call me Amy... many people call me Finch, however."
Age
"Old, okkkay? A few mmmillennia. I lost count."
Appearance
"My hair is... too ffffrizzy."
An unnervingly composed and charming angel with a near-constant wrinkle right between her eyebrows. She always has a slight look of confusion in her big, wide eyes, looking around with drowsiness, as if the world is a puzzle she hasn't quite figured out. Amelia often time looks as if she just rolled out of bed, or didn't bother to look in the mirror before joining society, with her hair halfheartedly thrown up (often barely up in its woven band at all) or hanging in wild clumps. She is pretty much always in various states of dishevelment, forgetting to wear shoes or shirts or even pants. She stares off into space with a dreamy, far-off expression in her chocolate brown eyes, inhabiting her own imagination world.

She is the opposite of a foreboding figure. Her whole body is soft and small, skinny and slender, with sharp little shoulder blades. She's barely 5"5, with the build of an orphan waif. Even the clothes she wears, usually just daisy yellow robes wrapped around herself, bright against her porcelain skin, hangs off her bony frame like curtains on a rod (sometimes she actually wears the curtains!). Her regal cheekbones and long neck, combined with her faraway expression, transform her into a creature of mystery, with deep brown eyes and rosy pale skin and white-blond hair. With her unassuming, quiet, small demeanor, she can almost seem not there, a translucent figure going unnoticed in the middle of the room.

Occasionally, a smile splits her face, breaking like waves on the shore. The littlest things can spark it: butterflies, a flower in bloom, a hug. In these times she lights up, bright as all the stars in the sky, and an inner her breaks through. Vibrant, glowing, alive.

Tiny scars mottle the complexion of her back, from the times when she grows so anxious that she tugs at her own feathers like a distressed canary. Her wings, butterfly-shaped, are stark snow white-- except for, shockingly, the few pitch black feathers that stand stark against the others. You can hardly believe that such a sweet, meek angel like her would have black desires to cause it, but... we all have secrets.
Personality
"It feels like most of my immortal life has been spent dddaydreaming..."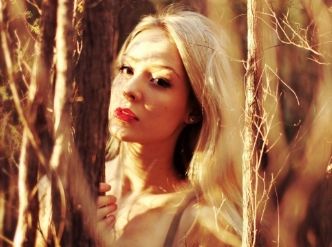 Amelia wears her heart on her sleeve, and that innocence is a flaw and a weakness. Despite the millennia she's lived, she's like a baby chick, watchful and trusting and vulnerable with poor judgment ever since the blow to the head which gave her her stutter. She's an ever-smiling creature with cherry red lips, the corners of which quirk ever so slightly upwards as she grins up through her lashes. Immortality has on her taken its toll. Seeing her loved ones die has wracked her with grief and guilt that, though because of her naturally sunny demeanor rarely shows through, affects her on a deeper level. From time to time, the exhaustion returns; you can see the weariness flit across her face. However, residing in the peaceful Mediaolum has renewed her spirits. Her old sneakiness and playfulness occasionally rears its head (she can be quite sly, the manipulative little thing, and you never even realize it; she's so unassuming and sweet!), as well as the flirtiness she once was known for. She soothes herself by diving into her art and gardening.

The angel's personality, when not loopy or zoned out, is gentle and sweet. Soft spoken, Amelia has trouble really commanding authority when things out of hand-- which tends to get her in trouble. She often comes off as the pushover of the Guardians. She has a noticeable stutter that gives her no end of difficulty. She must slowly form each word with deep consideration. People sometimes prey on that, and she doesn't have the guts to stand up for herself.

What Amelia really needs is a protector. Like a newborn bird still fluffy and downy from the nest, there's something about her beauty and unwavering trust that makes people want to draw her close and fight for her and never let her go. She needs them to. She's too kind for her own good.

Other aspects of her personality: she's completely truthful to the point of brutally honest; an optimist with a sprinkle of naivete; despises violence. Sometimes the pain bottled up within her bleeds through. She isn't known for self-control; she's so absentminded!

But she loves humans. Oh, she loves humans. She would give her life in an instant to protect them and their world.

Which, considering that she is a Guardian... she already has.
Likes
• Cooking! She is a stupendous chef; she's had quite a few years to practice, after all!
• Games and riddles. She isn't able to speak too fluidly, so she loves testing her wits to keep herself sharp.
• Art. Amelia is a master with paints. Colorful masterpieces spring from her brush the moment it touches the canvas.
• Blankets and snuggly things. She often shuffles around the palace naked but for being wrapped in a duvet.
• Horror novels and chick flicks from the human world.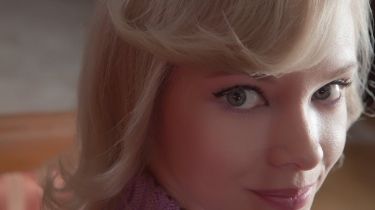 • The sun. She doesn't really get out much, but she adores curling up on a bench in the gardens and soaking in the sunlight. She's gone to take a nap on the front lawn of the mansion more times than the Guardians would probably want to admit.

• Animals and nature. She adores trees, soil, rivers, gardening, and long strolls in the forest.

• Touching. She's a very touch-oriented person. The feel of human (or demon or angel) touch calms and reassures her. She loves cuddling, hugging, holding hands, kissing. She's comfortable with her body and doesn't really care or even react at all to other people laying hands on it.
Dislikes
• Work, chores. Neat freaks. Calm down and relax.
• The dark. N-not that sh-she's s-sc-scared or a-anything...!
• People with tans. She literally cannot get one. She's white as a sheet. It is totally not fair.
• She tends to be a little derisive to demons, but after the thousands of years she's spent with the Guardians she considers those demons her close friends.
• Blood. It repulses her.
• Violence. She is an utter pacifist. If you tried to stab her she would probably not even attack you in return. (Seriously, why is she a Guardian...?!)
History

Amelia fought and killed in the Great War, like everyone did. She despised it. Once the truce came, she rejoiced in the peace that the angels and demons had come to and fully embraced the laws that were made regarding them. The fact is that killing other living things burned her inside like poison; her soul shriveled and turned black with self hate, blackening and curling like a bit of flaming paper. She saw all the blood she ever wanted to see in the Great War, and it instilled within her a deep hatred for discord and chaos. Both of her parents died in that War, and eight of her fourteen siblings. And her husband.

Amy was angry. Definition: survivor's guilt. She was in the Second Hierarchy of angels, but still pretty well known as an excellent archer and swordswoman. When it came time to choose Guardians, well-- Amy was tired. She just wanted to help the world, to heal it. When they needed Guardians, she was immediately there.

The grief faded, however. The Great War gave pretty much everyone in all realms a bit of PTSD unless they lived under a rock, and Amy is just so naturally cheery. And her life became better and better as an immortal. It was the perfect world, a balanced and peaceful place. Not to mention-- w-w-well (cue furious blushing)-- one of the other Guardians was just so wonderful and nice. A male Guardian. A very, very male Guardian. He made her just want to wrap up in her wings and snuggle against him; she just couldn't stop smiling, all shy and pink.

However, the Mediaolum has had its attacks.

Right now, Amy's mind is not 100%. There was a raid; a last-gambit attempt of a few rogue demons to try and kill off a Guardian or two. They almost did it, too! Her head was knocked up against a marble pillar and something in there came loose or something. Her words now come tangled and tumbled up. She knows what she wants to say, but she must do it so painfully slowly. Occasionally her eyes go glassy and she zones out. But if anything, this added loopiness has made her all the more sweet. When she gets lonely and can't find anyone around the house, she has the anxious habit of pulling out her own feathers.