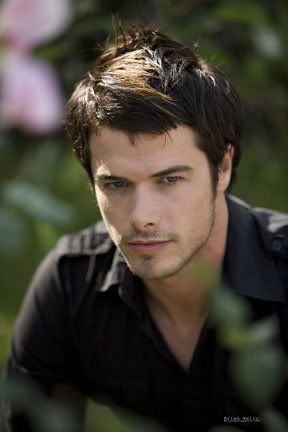 Mysterious. One word to describe Tristan Blair he is the one you see behind the groups of teenagers moaning about minuscule problems in their lives, that shadow in the dark, the face in the Crowd

Tristan is like most average eighteen year old guys. Well not exactly., he is 300 years old. He lives for blood, the look of it the smell of it and of course the taste of it. He can easily spend a week feeding of a human making there pain and discomfort last as long as possible. But he gets bored easily so he always needs someone new for his pleasure and pain. He can easily charm a human to do what ever Tristan desires of him, one of his vampiric traits to make any human fall for him male or female but he has his preferences especiAlly if they put up a good enough fight.
Tristan keeps very fit and has a decent enough body to show for it with running around 10 miles a day every morning as well as other exercise that expels any energy within him due to the vampire blood flowing through his veins. His senses are enhanced giving him a keen sense of smell and hearing even if he is miles away. He is strong too and is able to bring down a man larger than him. He stands at a tall 6 ft exactly so is an intimidating force to come against but his light green eyes tell another story.Even though they are red due to his addiction, he uses contacts to hide the colour.