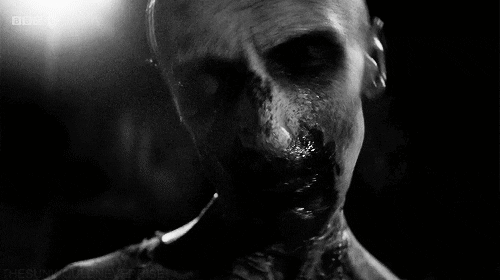 After graduating from 4 long years at collage you're finally able to go out and live your life. Figuring it'd be cool to move somewhere else, away from your oppressive parents, you start to look for someone to room with. After long days of searching for affordable, fair living conditions you finally find what seams like a modest apartment. Moving multiple states away you meet your new roommate, and hit it off rather nicely. Although slightly awkward at some points you manage to get close to the apartments owner. Through out months of living away from home you start to hear myths and rumors about the end of the world. You and your room mate ignore it, even go as far as making inside jokes about it. You never knew that it would actually happen.
Hearing of a zombie-like outbreak you realize that the rumors are true, and that you and your roomie are literally making fun of death. As if getting punished for all the crude jokes the outbreak spreads to the united states. Soon everywhere is taken over, including the state you and your friend live in. The power starts going out in your building, and every night you seam to hear people dying. No longer wanting to stay put both of you decide to stick together, and leave your failing apartment. The instant you get outside of town you finally realize how bad the fungi-zombie apocalypse has gotten over the past few days. Now it's all up to you and your room mate to survive, and hope that soon there will be a cure.
~~~~~~~~~~~~~~~~~~~~~~~~~~~~~~~~~~~~~~~~~~~~~~~~~~~~~~~~~~~~~~~~~~~~~~~~~~~~~~~~~~~~~~~~~~
Name: Naomi Taylor |Sex: Female |Sexuality: Bisexual |Face Claim: Kiko Mizuhara|
TAKEN BY THE_HOODED_HUNTRESS
Name: Remedie Harper |Sex: Female |Sexuality: Bisexual |Face Claim: Karen Gillan |
TAKEN BY SILVERHARTED
Please be kind
No god-modding
No unneeded cussing, but moderate cussing is allowed
Please be active, attempt to post ever 48 hours, preferably less
Have fun!
There are no characters in this universe yet!
Arcs are bundles of posts that you can organize on your own. They're useful for telling a story that might span long periods of time or space.
There are no arcs in this roleplay.
There are no quests in this roleplay.
Here's the current leaderboard.
There are no groups in this roleplay!
Welcome home, Promethean. Here, you can manage your universe.
Arcs are bundles of posts from any location, allowing you to easily capture sub-plots which might be spread out across multiple locations.
You can create Quests with various rewards, encouraging your players to engage with specific plot lines.
Settings are the backdrop for the characters in your universe, giving meaning and context to their existence. By creating a number of well-written locations, you can organize your universe into areas and regions.
Navigation
While not required, locations can be organized onto a map. More information soon!
There are no groups in this roleplay!
There are no characters in this universe yet!
By creating Collectibles, you can reward your players with unique items that accentuate their character sheets.
Once an Item has been created, it can be spawned in the IC using /spawn Item Name (case-sensitive, as usual) — this can be followed with /take Item Name to retrieve the item into the current character's inventory.
Give your Universe life by adding a Mob, which are auto-replenishing NPCs your players can interact with. Useful for some quick hack-and-slash fun!
Mobs can be automated spawns, like rats and bats, or full-on NPCs complete with conversation menus. Use them to enhance your player experience!
Current Mobs
No mobs have been created yet.
Locations where Mobs and Items might appear.
You can schedule events for your players to create notifications and schedule times for everyone to plan around.
Add and remove other people from your Universe.
The Forge
Use your INK to craft new artifacts in Cold Blooded. Once created, Items cannot be changed, but they can be bought and sold in the marketplace.
Notable Items
No items have been created yet!
The Market
Buy, sell, and even craft your own items in this universe.
Market Data

Market conditions are unknown. Use caution when trading.

Quick Buy (Items Most Recently Listed for Sale)
There are no characters in this universe yet!
No one has any idea where anyone or anything thing really is. It's a mad house of death and gore.
Most likely in the middle of no where, the characters are always moving towards their goal of going to either Colorado, or somewhere in Canada.
Discussions
Topics

Replies
Views

Last post
Most recent OOC posts in Cold Blooded
Hey I just got a few questions. Where are we at the moment? Is there anywhere you want to go? Are we going to be nature surviving or staying in the city or are we just going to wander and never find a safe place?
Hello :) I would like to take the position if that's alright with you. But i would like to change the face claim if I could.
This is the auto-generated OOC topic for the roleplay "
Cold blooded
"
You may edit this first post as you see fit.