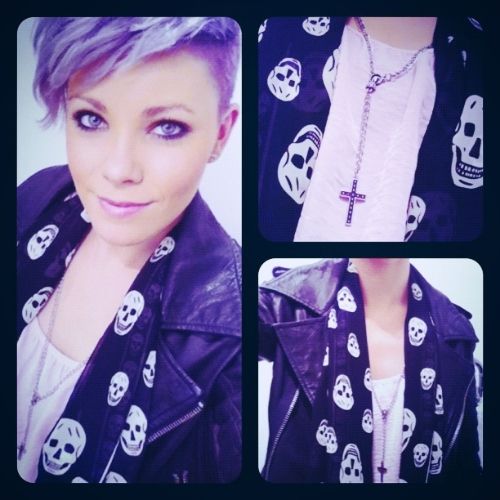 .::Sage Elizabeth Brabury::.
:Basic Information:


Age:
17

Sex:
Female

Gender:
Female

Sexual Orientation:
Pansexual

Reason for Admission:
1. Anorexia Nervosa
2. Alcohol
3. Smoking
4. Depression



:Appearance:



The Face:
Sage has a slender face with very prominent cheek bones. She has a button nose that is perfectly straight with a slight upturn at the end. Her eyes are an isey green/blue that look almost silver in the sun with speckles of blue and green. Her lips are a light pink color and full. Her skin is very pale and milky smooth with very rare breakouts or blemishes.

Hair:
Sage loves to change her hair, but mainly enjoys having blue or purple hair. Her natural hair is jet black and pin straight. Every day she adds some soft curls to her long hair. The hair extends to right below her breasts, although she has had a very short cut like in the first photo. She has had blue, pink, orange, green, red and teal hair before.

Style and Body:
Sage usually wears baggy sweaters and t-shirts with tight skinny jeans or daisy duke shorts. She wears lots of bangles and necklaces along with her signature black leather jacket that her father gave her before he died. Sage is shorter than average, around 4'10" and very very skinny. You can see her ribs whenever she breathes and her hip bones and collar bones show. She still has a pretty full and perky chest, but she doesn't wear things to show it off.

Distinct Markings:
Sage has many scars all over her body from the abuse she has been through, along with some surgery scars and self inflicted wounds. Most of her abuse scars are found on her back and stomach and her main surgery scar is down her chest from a open heart surgery she had a few years back. She has tattoos over her feet, wrists, hips and right over her sternum. Sage has several peircings; her hips, belly, nipples, lip, and nose.



::Life::



History:
Sage was born to a very young troubled couple. Her mother was 15 and her father was 19. Because of the age difference, her father was in jail for the first four years of her life, and Sage's mother was very lost as to how to take care of her. Her mother gave up on raising the young girl and left her at a firehouse with a note. Sage has a very distinct memory of being left there at the age of four. She only spent 7 months in foster care before her father was released from prison, but it still was a bad experience. Wanting a fresh start, her father moved her across the country to a small town in Coldwater county. It was hard for him to find a job, having been in prison before, so he turned to selling drugs. not the most noble career, but he needed to provide for her. As he got deeper into the scene, he paid less and less attention to his young daughter, who was rutienly abused by the men he was working with. Sage still has issues from the physical and sexual abuse she endured in this home.

The two of them lived like this for years before her father was shot by the police. At the time, Sage was 14 and did not want to go into foster care, so she ran. She did not get very far, however, as she was caught by a man and kept in his house fora year. A police raid on the house for drugs reveled the malnourished, terrified girl. She was taken in to custody and put into foster care for two more years before her habits were discovered by the police and she was placed in the Coldwater County Rehab center.

Family:
Angie- Mother- abandoned her
Toby- Father- Deceased
Matthew ( Mattie ) - half brother - Possible future character!!