Pictures: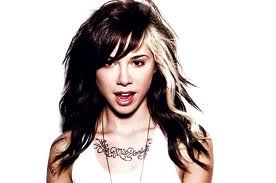 Name: Roxanne Terres
Nickname(s): Rox, Rocky, Roxie
Age: 23
Gender: Female
Power Level: 4
Power: Super speed
Appearance:
Eye Color: Dark brown
Hair Color: Dark brown with a dyed blond piece of hair on the left side, she has naturally wavy hair that is about medium length.
Complexion: Light, without freckles or any beauty marks.
Height: 5'5"
Other features: A thin white scar that runs across the palm of her hand, she received it from her mother.
Clothes: Black skinny jeans and a white spaghetti strap top underneath a navy blue cardigan. She also sports a comfy pair of black converse.