Name: Haru Kizuna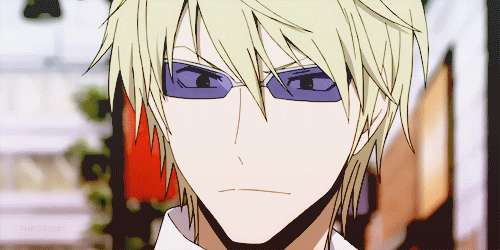 Age: 22
Sex: Male
Orientation: Bi-Curious
Class: Clairvoyant
Job: Ruler's Foreseer
Balance: 5 Boons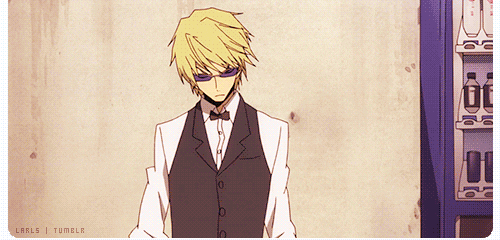 Inventory: Wallet, Glasses, Computer Bag
Favorites: Wor Won Ton Soup, Blue and Red, Ramune
Likes: Pocky, Video Games, Fizzy Sodas
Dislikes: Sudden Awakenings, Nightmares, Unexplained Forces
Hidden Ability: Telekinetic Foreshadower; Someone with this power is not as rare as the 'copycat' Gifted people, but are only considered to be so because of the Gifted taking them away and either making them into servants whilst they are young or killing those that may cause a problem before they can see it coming. Those with this power have the ability to foresee future major events and may be haunted at times by these images if they are catastrophic enough. Before and during the foreseen events, they may tap into telekinetic powers to either push it forward or stop it from happening.
Short Bio:
Haru is a 'wise guy' who refuses to respect those that do not respect him. He knows that he has power and the ability to overcome most people, and it makes him feel less threatened by many people. Being one that is trusted by the Ruler also adds to his confidence.
Background:
Haru Kizuna was kidnapped as a child shortly after he had discovered his powers. He had been able to avoid the grasp of the class system up until the old Ruler's Clairvoyant had foreseen Haru and his powers. While he was asleep, they managed to nab him before he could revolt against them. Since then he was turned into the heir of the old Ruler's 'protector'. She ended up being one of the only friends he managed to make and now serves as her official Foreseer whilst she became the new ruler. He also knows that as long as he is respectful and protects her, he will receive the same. He will admit though, it does get lonely when he has only one 'friend' in the world.
Memories:
Discovery of Power
Kidnapped
Became a Servant
Made into Official Foreseer
Face Claim: Shizuo Heiwajima