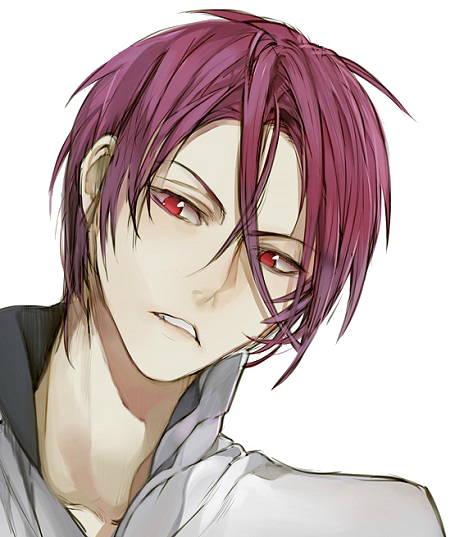 ---
Name
Yuu Akomatsu
Age
21
Sex
Male
Orientation
Pansexual
Class
Necromantic
Job
TBA
Balance
250 Bins
Face Claim
Rin Matsuoka - Free!
Theme Song
Control
Memories
- Being bullied his whole life
- That one long lost friend who always stood up for him
---
Inventory
Baseball bat, phone, wallet, jacket.

Favorites
Chocolate, space, cinnamon, movies and shades of blue.

Likes
- Meeting new people
- Winning
- Scaring people
- Eating good food

Dislikes
x Bullying
x Ignorance
x Rowdy, vicious animals
x the ocean

Short Bio
Yuu has always been misunderstood since he was a child. At first he was quiet and timid and easily picked on not just because of his eyes but because he was an easy target also. As he grew older he started to defend himself; he grew more jaded, cold and frustrated and sometimes snapped at those who were trying to be nice to him. The bullying didn't stop but at least he could defend himself and put up a fight, scaring many away from time to time. All he ever really wanted though was for one close friend who could understand him, who he could let down his guard around and simply vent to. He did have one close friend once but he ended up having to move away. Yuu is pretty emotional and quite easy to read. It's obvious when he's upset or annoyed and sad. However he doesn't like to show he's sad around anyone and is more the type to hold it all in and let it all out and cry when he's alone. He likes to say he doesn't care but he really does. He cares too much about what others think of him. All he wants is to be accepted and to be liked, he hates the system and wishes for it to be completely abolished.

Background
Yuu grew up with an average childhood. The average education, family, never too poor nor wealthy. He was the type to never tell anyone how he really felt and would always hide the fact he was bullied with excuses such as I'm sick or I fell over. As he grew older he began to rebel, began to snap at everyone around him and simply wanted to be left alone. He grew more violent, frustrated, stressed and at his limit until his parents kicked him out finally when he was 18 years old. He's been basically living in an old, abandoned house quite hidden from society by himself. To get money and food he steals or asks passersby. He hates it, hates being pitied and asking for help. But he does what he must to survive.