This fancy night out is about to take a horrible turn for the worse.
When attending an event at the Cascade Hotel, things are glamourous and beautiful overall and one of it's most successful nights. It's expanded its functions and catering range to attract all kinds of groups. But tonight is the night a dark power latches to the place and exposes everyone's fear.

The least of their worries will be a refund as the place goes on demon lock-down.
Name | Age | Main Relation ||Biggest Fear or Regret || FC || OPEN/RESERVED/TAKEN
No.1
|19 | Attends with and likes below || Best Friend died at a young age || FC: Diana Agron || Taken
No.2
|19-23||Invites above || Abandonment || FC: Zac Efron || Taken
No.3
| 18-21 ||____||Drowning || FC: Ellen Page||
Reserved
No.4
|18-22||____|| Pummelings|| FC: Ian Somerhalder || Taken
No.5
|24-31 || Dating Below ||Being helpless in critical moments ||FC: Jamie Dornan||
OPEN
No.6
|23-28||Dating Above || Her Ex coming back || FC: Scarlett Johannason || Taken
No.7
|16||Zombies|| FC:Colin Ford || Addition
*You can change FCs, Relations, Their biggest fear. These are just prompts.
*Try link the characters at one point or another. No exclusions. At one point I will round them up via NPC to at least be in the same room.
*Semi-literate please.
*Reserve in OOC thread.
*More characters can be added if need be :)
*CS' are yours for the making. Include the basics and characters fears. (3 fears please)
*No.'s are used as substitutes for easier references when reserving or referring to relations.
*If you wish to withdraw just let us know so we're not waiting for the character's post.
Taking place in...
0 posts here • Page 1 of 1
0 posts here • Page 1 of 1
Arcs are bundles of posts that you can organize on your own. They're useful for telling a story that might span long periods of time or space.
There are no arcs in this roleplay.
There are no quests in this roleplay.
Here's the current leaderboard.
There are no groups in this roleplay!
Welcome home, Promethean. Here, you can manage your universe.
Arcs are bundles of posts from any location, allowing you to easily capture sub-plots which might be spread out across multiple locations.
You can create Quests with various rewards, encouraging your players to engage with specific plot lines.
Settings are the backdrop for the characters in your universe, giving meaning and context to their existence. By creating a number of well-written locations, you can organize your universe into areas and regions.
Navigation
While not required, locations can be organized onto a map. More information soon!
There are no groups in this roleplay!
By creating Collectibles, you can reward your players with unique items that accentuate their character sheets.
Once an Item has been created, it can be spawned in the IC using /spawn Item Name (case-sensitive, as usual) — this can be followed with /take Item Name to retrieve the item into the current character's inventory.
Give your Universe life by adding a Mob, which are auto-replenishing NPCs your players can interact with. Useful for some quick hack-and-slash fun!
Mobs can be automated spawns, like rats and bats, or full-on NPCs complete with conversation menus. Use them to enhance your player experience!
Current Mobs
No mobs have been created yet.
Locations where Mobs and Items might appear.
You can schedule events for your players to create notifications and schedule times for everyone to plan around.
Add and remove other people from your Universe.
The Forge
Use your INK to craft new artifacts in Come Back To Me!. Once created, Items cannot be changed, but they can be bought and sold in the marketplace.
Notable Items
No items have been created yet!
The Market
Buy, sell, and even craft your own items in this universe.
Market Data

Market conditions are unknown. Use caution when trading.

Quick Buy (Items Most Recently Listed for Sale)
Newest
Trending
Most Followed
None
Discussions
Topics

Replies
Views

Last post
Most recent OOC posts in Come Back To Me!
Just a notice to all, I've lost my flare for this particular idea unfortunately, hence a big lack of progress.
However, anyone is free to start. I'm aware in most cases the GM creates the starter but really anyone, feel free to drive this rp into action. Alternatively there may be a revive.
Super sorry for the super delayed reply!

If interests are still valid, then jump right in. Any FC is fine with me.

The demon lock down as I would define would be to seal in a paranormal fashion so once you're in, you are unable to leave.Doors and windows locked and unbreakable.
Yeeah, the demon's not really an entity as such but I'm giving the endless nightmares a source. However, I am open to suggestions. This is a paranormal RP so it could go a lot of ways
So what is this referral to a demon lock down? Are they a known thing in this universe or that's pretty much eluding to in a vague sense as to what is happening?
Can I reserve No.3? But change the FC to someone else (give me like a few minutes and I'll figure out who lol)
EDIT: Decided on FC: Ellen Page (If thats O-K)
Alright. FC decided. Ian Somerhalder please.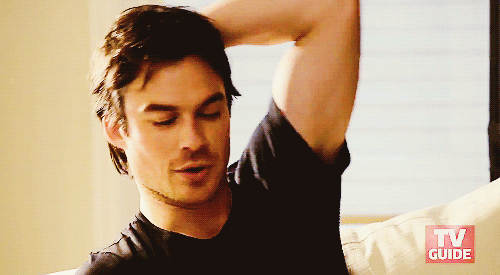 I'll get a WIP ASAP.
And terribly sorry for the inconvenience.
You're lucky it offers variety >_>

And to everyone else I just want to apologise for the slow pace that my character is coming along at. It's not at all ideal but I'm just in a bit of a mess with RL.
@Sparky
If you had to sign for two roles I wish it could have at least been the other male role but I suppose it could be a nice addition and make more sense for an intense irrational fear.

Reserved.
Hey, looks interesting enough.
Could I reserve no.4 but change the FC to someone else, not sure who as of yet.
And try my luck in adding a role with fc Colin Ford. He'll probably be about 16 years old and attending with family and have the abnormal fear of zombie apocalypse or cannibalism through watching one too many tv shows. But the fear is real.
@everyone
Thank you for showing your interest! Your reservations are accepted.
I would like to reserve Scarlett Johansson
Hannahpop102
Hey! Could I reserve FC: Kristen Stewart? :)
Reserve roles or express questions here regarding "Come Back to Me!". Let me just say it has more potential to it than I can let on!

Don't forget to read the rules.
Come Back To Me!
"