"A real friend is one who walks in when the rest of the world walks out." - Walter Winchell
---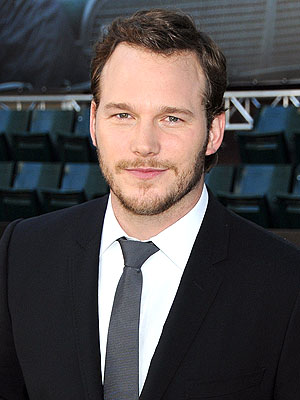 |Full Name|
Riley Steven Carter
|Nicknames|
Riley has one nickname that has followed him his entire life; The Wall. This comes from his both his place in his high school football team as part of defense and his seemingly cold nature to strangers because of his size. In the army, most of his fellow soldiers called him Brick due to his hardiness and odd vibrant attitude.
|Occupation|
Before he joined the army he worked as a high school English teacher.
Other Family|
Besides his parents, Riley has an older brother who he is close with as well as his younger sister who he hasn't spoken with since he left.
---
|Changes in character after the war|
Riley lost a lot of himself the day Charlie died. For a long time after that, his optimism and joking nature stopped completely and he barely talked unless he was given an order. Over time, with the help of his other squad members and thoughts of his girlfriend back home to keep him company on the more difficult night, his jovial nature returned. Even still, Riley will never be truly the same, gaining insomnia for the guilt he feels over his friend's death.
|Weaknesses|
[*]Doesn't like asking for help even if he needs it.
[*]Gets swept up in the moment often.
[*]Makes more decisions with his heart then his head.

|Skills|
Riley is a more than a capable shot as well as very skilled in hand to hand combat. He also was a bartender for a short time and learned mixology, which comes in handy every now and again. Other then that, Riley still has some old tricks from his dies on the football team.
|Quirks/Habits|
[*]When he can't sleep, he walks outside and stares at the moon.
[*]Riley has a habit of placing his left hand on his pocket and tapping when he's nervous.
|Hobbies|
[*]Football[*]Swimming[*]Camping[*]Doing Crosswords[*]Jogging[*]
|Fears|
[i][*]Losing Lily[*]The Future[*]Heights[*]Not returning to normal
[img]GIF%20or%20IMAGE%20here[/img]
[font=centaur]|Personality|
[i][center]Riley has always been a softy. He cares about people genuinely, even complete strangers, exuding an air of warmth most of the time. He isn't even the most confident guy when it comes to social situations, often tripping over his words as well as himself as he's also a bit clumsy when nervous. He is however fun to be around most times, as long as he isn't in a foul mood. He has a good sense of humor about most things, but does have a few soft spots that include Charlie and most of his tour.

While he does have a kind heart, his mother taught him sometimes it was impossible not to fight. Because of this lesson, he has almost no hesitation if things get rough and physical and a friend needs his back. He is fiercely loyal and someone who has earned his trust needs to do something extremely bad to get out of his good graces. Riley does have a seldom seen bad side and when he doesn't like a person, he usual ignores them either because he pities them or even seeing them will make him angry as he does have a nasty temper. It does take a lot to get to him like this and Lily has only seen him at his worse once and he feels extremely guilty about it.
---
[img]GIF%20or%20IMAGE%20here[/img]
[center]
|History|
Riley is a local of Bowling Green, having been born in the same house he was raised in, his parents being wary of hospitals. Riley grew quickly, always being taller then most of the kids his age. This caused most of them to be afraid of him. Except for Charlie Penn. The two became the best of friends, thought of as brothers by most of the people that knew the pair. They always had each other's backs in any situation. This was proven to it's fullest when the two were in high school. Although they were considered jocks by most as they were both on the football team, they were generally nice to everyone, although this kindness wasn't always returned as Riley got picked on for being not that bright. While Riley was fine with being the meat head for the rest of his life, Charlie wasn't. He worked with Riley day and night until Riley's grades improved significantly. This meant the world to Riley as he was able to grasp something that always interested him; literature. Riley and Charlie both graduated, with Charlie even getting a football scholarship. After four years of college, Riley had a teaching degree and Charlie had been working as a journalist for a year. To celebrate, the two decided to go back to an old lake they went to as kids, but their car broke down in the middle of nowhere. Luckily for them, a woman named Lily was passing through and helped them out. Charlie saw the sparks between them and mostly stayed away from the pair that night. Shortly after that, they began dating.

It was actually Charlie's mom who told Riley about her son's enlistment. Apparently, Charlie's cousin had died during his tour and Charlie was compelled to join. Riley didn't really understand, but he did know that Charlie always looked out for him and now Riley would do the same. So, Riley reluctantly said goodbye to Lily and joined the Army with his friend. But sadly in their third year of service, Charlie was killed by a sniper while out on patrol. Riley was devastated, chasing the sniper back to his base camp and killed him and his comrades, freeing a fellow soldier in the process. The next year was difficult for Riley, but he managed to get through until his service was up. He was awarded the Medal of Honor when he returned home but was more happy to see Lily was there to greet him. Riley came back a changed man, both physically (as the military training put him into shape) and emotionally.