P i l l a r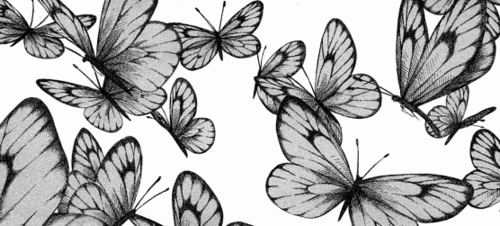 Ƹ̴Ӂ̴ƷƸ̴Ӂ̴Ʒ
The butterflies separated by fate are becoming one.
---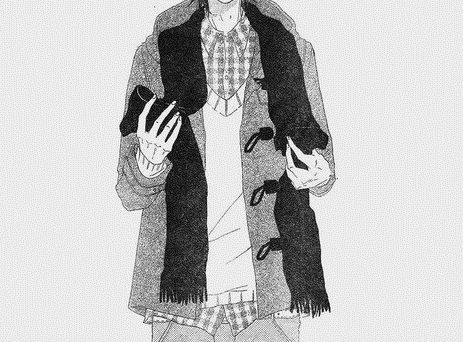 Name
Nova Queal
is his birth name, but the hazy figures that filter through his life know him as Caterpillar or Pillar for short.
Age
Almost the age of the shifting ground in that frost-bitten land leaving two thousand too many stoned.
His body has aged for
17
years as of this period of time.
Gender
He has one X chromosome and one Y chromosome.
And the toy truck ran me over.
Orientation
I dabble in the game of physical courting.
Physically he can be attracted to other humans, but Pillar hasn't formed any real affections for them enough to call it 'love'.
Appearance
Nova's appearance doesn't flood the room with his all mighty gorgeous power. Nor does his face send people into a spiraling blur as they faint. He blends in with the masses of humans, similar to caterpillars melding into leaves. Pillar doesn't stand out of the crowd unless you actually pay attention to the patterns of people. The first thing to catch your attention is his hunched shoulders and a bowed mop of wispy blond hair or his beanie of the day.
Even at the height of 5'10 feet, Pillar still manages to disappear with his bad posture. With his long, drawn out body, his movements are agonizingly slow, but have a certain quality of fluid motion. Although, his lack of body mass causes problems for his feet to stay planted on the ground, balance is a foreign concept. He is a bag of underused muscles and bones; maybe there is an organ or two somewhere.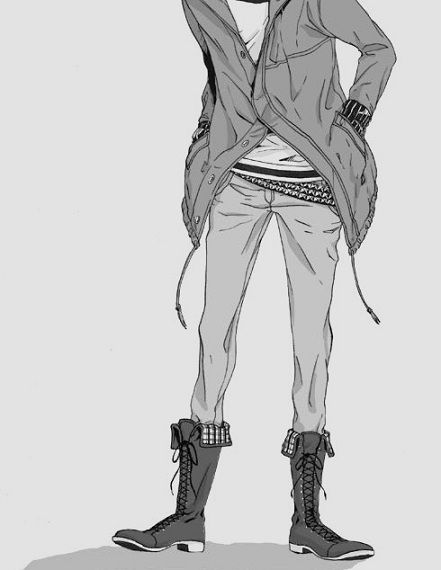 His cranium is covering by a rug of finely woven strands of hair genetically dyed an almost white blond color. Easily tousled by the slightest of force, his shaggy hair convinces those around he's been trekking through winds that would put hurricanes to shame. His mane has a mind of its own and isn't OCD enough to conform to orderly manner, instead it sticks out in more directions than maps present. However, it does serve as a heavy curtain, hiding away his eyes from the world.
Pillar's hidden away eyes often contain tranquil contemplation or inquisitive curiosity. Although not many people are bestowed the gift of seeing his eyes, it is a mini eruption of surprise that his irises are pools of liquid storm clouds. One would have thought they would be green or black to simply complete the caterpillar theme his essence carries. These quiet eyes would be the envy of numerous girls craving the attention of other's with uncommon width that would remind people of porcelain dolls. With the superpower of catching raindrops, long, pale eyelashes encase his eyes.
Although half of his face is covered by wispy hair, the bone structure that can be seen entices the attention of artists. He has neither the famed strong jaw line nor does he have butcher knife cheekbones. Instead, Pillar's is thin, almost nonexistent and his cheekbones are akin to pillows. The only 'redeeming' feature is his pixie-like chin that ties the other aspects together, forming a captivating facial structure. Meanwhile, his nose juts out from his face in a bold fashion between two planes of small acne marred skin.
With thin lips, hazy words thick with odd comparisons and tricky meanings slip through Pillar's small mouth. He speaks in whispers or low tones because anything louder would steal too much energy. The riddles and rhymes his spins don't reach the ears of many people, most hear the mutters of a person who isn't quite in the realm of humans. Although, when people do hear him, confusion envelopes their minds and urges them to sow his mouth shut.
Since Nova is one of the system's kids, the majority of his clothing is found in the cheaper side of the spectrum. No designer clothing for him or going to the mall to get clothing, but he isn't sobbing tragically over that. Pillar doesn't mind scavenging through Goodwills and used clothing stores to find fabric that fits his cable wire build. So his closet harbors an array of slightly torn jeans and cargo pants, an interesting variety of long-sleeve shirts that hang off his body, and a treasured collection of coats and jackets.
Personality
Intoxicating envelopment of hazy smoke is one way to describe the impression Nova leaves on people. He doesn't shove his entire personality into people's faces or shout at the top of his lungs for the world to know him. Pillar travels to soothing waters of life, letting people enter and leave on their own accord. He slowly leaves a lasting impression on people like a candle slowly burning out instead of a quick eruption with only ash left behind.
There is something within his twisting words that needle into the minds of those who hear. He speaks in metaphors and language that would be found in books assigned by English teachers. Pillar guards his words with drugs of confusion and alluring allusions. But if can one maneuver past all of these security measures the meaning would present itself in a simple manner.
Pillar sees the world on a different channel. He doesn't notice the big picture of things, only the little, almost insignificant details and occurrences TV producers cut out from television shows. When gauging beauty, Pillar studies a person's length of eyelashes not their figure. He determines how trustworthy a person is by how genuine their smiles are. He remembers a person's lisp, but not the first impression. A small scratch or marking on a table will linger in his thoughts for days, but a serious lashing of skin ripping words would remain only for minutes.
Thoughts leap and crash into walls, they flounce about, devouring everything. Pillar lets these creatures amuse him and keep him company. Thoughts float lazily through his cluttered cozy mind. He lets them jump from one lily pad to another and replay memories and words as much as the radio replays a song. He tries to pick out bits of information locked up in memories and words people say, but those pieces of information are rarely acted upon. They just cause imaginary situations and problems that keep him from entering the world of tangible humans.
Looking through unfocused lens, Pillar has never been able to deeply concentrate on one person or object for a long period of time. The outside world rarely captures his full attention through the tangled mess of his own world. He keeps trailing after glimpses of the caterpillar deeper and deeper into the center of his avant-garde world filled with whimsical, nefarious creatures that taunt and lure Pillar.
Emotions are alien creatures for Pillar. He is accustomed to comfortable blankets of relaxed calm water and little shocks of curiosity. He holds heavy doubts in his ability to conjure up such elusive creatures. Evoking flares of emotions would call for reaching deep into his secluded world of harpy-like creatures stalking majestic, royal butterflies, cloud devouring caterpillars, and lulling, head twisting words. The closest to deep heartfelt emotions Nova feels is when he is uncomfortable. An icy cold blanket of sharp words shrivel up his slim desire to be in the real world and he
History
~work in progress~
Talent
Simply observing Pillar won't give you any slightest sliver of the famed 'talent' the majority have. Some may consider his ability to safely capture bugs a gift. Others may consider his extensive knowledge on insects and plants his talent. However, Pillar doubts any of those aspects are talents; he doesn't believe he has any talents to flaunt. He does carry a sly talent of noticing more subtle moods people around him harbor.

Likes
Insects-
Pillar has a particular interesting in caterpillars and butterflies. It is almost as though he can connect with the tiny creatures and they evoke emotions that most humans are unable to do.
Plants-
They are normally the best place to find insects plus they provide clean air.
The noise of rain or showers-
It sooths whatever knotted up problem tangles with Pillar's other thoughts.
Mist, Smoke, Anything that creates a hazy image-
It's an age only old question what inhabited the fog. The mist, smoke, hazy air is the most likely place to find Pillar if he hasn't been distracted by butterflies.
Beanies-
These comfortable hats provide warmth for his head and allow him to pin entertaining buttons on them.
Drugs-
Pillar may not seem like a person who would slink away into the psychedelic world of puking birds and balloons committing suicide. He doesn't tangle up with hardcore drugs often, mainly sticking with weeds, but there are times when he'll dabble with a bit of acid or heroin.
Heights, being on roofs-
The elevated ground somehow allows the wind to clear away all stuffy cotton balls in his mind so clear thoughts to clutter up his head instead.
Tying and untying knots-
There is something about creating and unraveling knots that relaxes Pillar further from his normal relaxed state.
Naps-
Give Pillar a warm, comfortable place to lie down and he's out within a few minutes. He doesn't even need a warm or comfortable place to fall asleep.
Tea-
A steaming mug of this soothing drink always helps him conquer the effects left behind by drug induced highs.
Dislikes
Exterminators-
Of course Pillar would hate those vile insect murderers. He wouldn't want people to hire assassins to kill him and everyone around him.
Judgmental People-
The unapproving stare and sneer that spills out insults and unneeded criticisms make Pillar feel uncomfortable.
Being Crowded-
Be it a tsunami of questions or voices or masses of bodies pushing and moving against everything, Pillar will summon a burst of energy to escape.
Feeling Uncomfortable-
What person
wants
to feel uncomfortable and isn't a masochist? Exactly.
Loud, Unexpected Noises-
Pillar isn't difficult to startle. He doesn't mind being startled, but loud noises tend to cause him to injure himself and those around him.
Being Indoors-
Caged up with dirty, stale air. Only a few windows showing the enticing clean air. Walls seem to creep closer and closer. If Nova lets these details skitter across into his span of attention, his world would start to spin.
Predators of Insects-
He hates birds and lizards the most. His animosity towards them causes him to throw rocks at those creatures whenever they come into his line of vision.
Boxes-
They are unnatural, with their straight edges and ability to trap objects or people. They are in everyone's lives without most of them noticing them. One day, everyone will have boxed up their whole life as if it was an orderly, perceptible concept.
Other
Nova's eye sight makes the world around him seem slightly blurred and never completely stable.